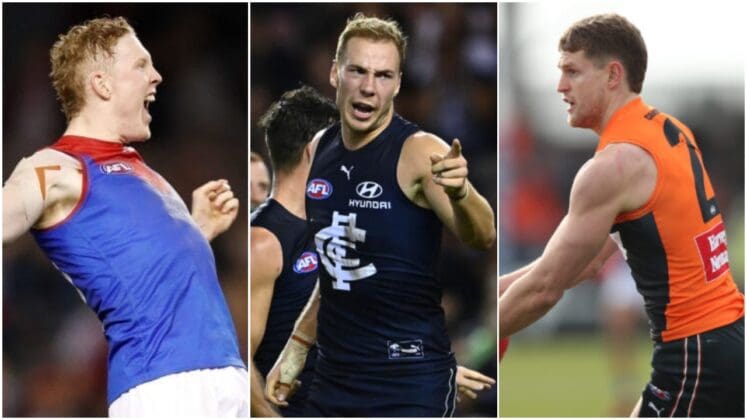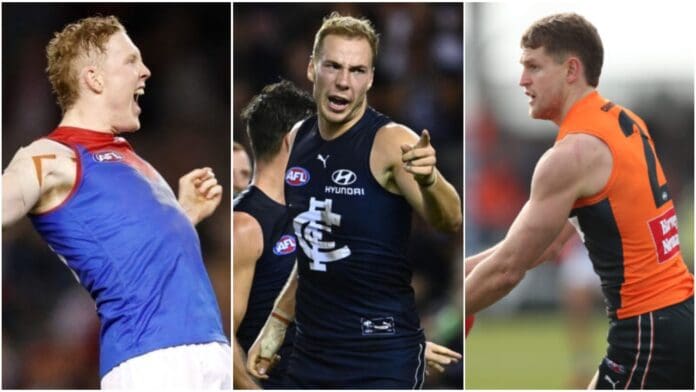 The 2015 National Draft saw the Blues hold the opening pick in what has turned out to be a very successful draft for the club.
Whilst the 2015 Draft may not have as many superstars as some others, 19 of the top 20 picks have made it to 50 games with Sam Weideman the only exception on 49.
Once Weideman reaches this milestone, it will be the first time in AFL history where all top 20 picks will have played 50 games or more.
We take a look at the 2015 draft six years on and redraft the top 10 selections.
Original Top 10 of the 2015 AFL Draft:
10. Ben Keays
(Originally: Pick 24, Brisbane Lions)
Keays is up 13 picks since being taken at Pick 24 in the draft by the Brisbane Lions. After limited game time for the Lions, Keays was traded to the Crows at the end of 2019.
Whilst the 24-year-old had a slow start at the Crows, averaging just 16.6 disposals a game, Keays has since become one of the most improved players in the competition, averaging 28.1 disposals and 6.1 tackles per game.