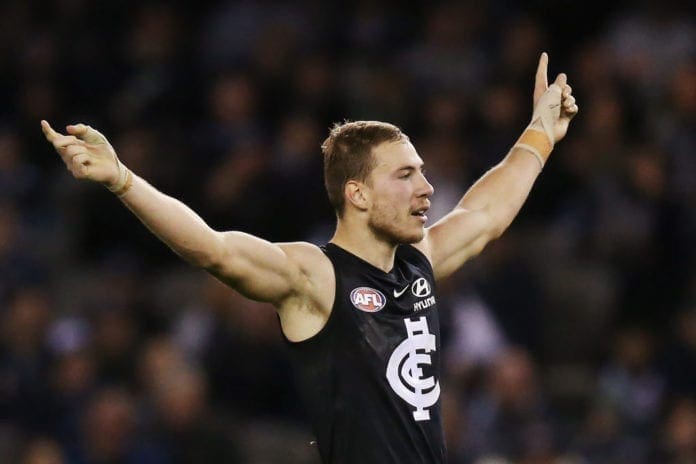 As the 2022 season approaches, we take a look at the best performing forwards throughout the 2021 season to try and gauge which of these attackers sits on top of the rankings going into the new season.
Here is our top 10 list of the best forwards in the league for this upcoming season.
RANKING THE TOP 10 RUCKMEN IN THE AFL
10.

Jack Riewoldt
The Richmond veteran is coming into his 16th season with the Tigers, and still remains a solid option for the Punt Road club upfront. The 33-year-old is extremely reliable from set shots and goes hard into every contest, cementing himself as one of Richmond's best.
Although putting up slightly worse statistics than his previous years with the Tigers, the key forward still scored 51 goals for the season, averaging a solid 2.3 a game in an underperforming Richmond squad.