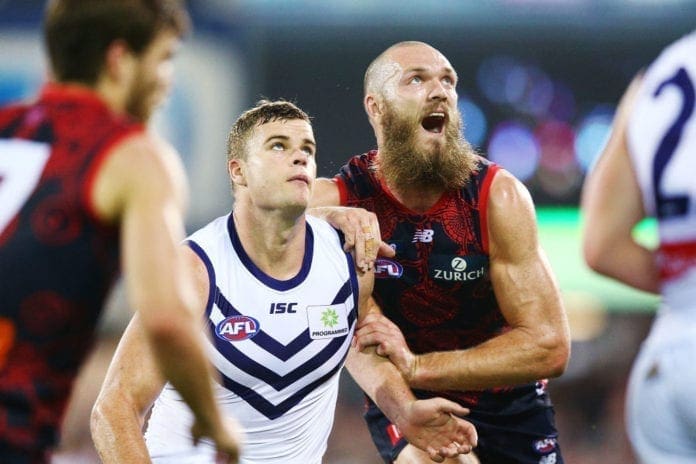 As the 2022 season approaches, we take a look at the best performing ruckmen throughout the 2021 season to try and gauge which of these talls sits on top of the rankings going into the new season.
Here is our top 10 list of the best ruckmen in the league for this upcoming season.
10. Rowan Marshall
Marshall continued to impress for the Saints over the 2021 season. His work around the ground helps him stand out amongst the competition despite not putting up outstanding numbers in the hit-out categories.
Marshall put out above average stats in tackles (3.0), disposals (15.6) and goals (0.7) while putting up elite numbers in marks (4.8) and kicks (10.5), highlighting how his presence around the ground makes him a game-changer.
ROWAN MARSHALL
Ruck

St Kilda

2021 SEASON AVG

3
Tackles

0.7
Goals

15.6
Disposals