In the next segment of our series looking over the best draft prospects by position, we identify the leading defensive options ahead of next week's count.
Among the leading options among defenders this year we could see a handful of backmen taken in the first round, while a litter of either rearguard selections will scatter across the final few rounds on the second night of the draft.
SEE ALSO: TOP FIVE FORWARDS AHEAD OF THE 2022 AFL DRAFT
Here we rank the five best defenders ahead of next Monday's National Draft.
5. Josh Weddle
Position: Tall Defender
State: Victoria Metro
State League Club: Oakleigh Chargers
Community Club: Templestowe
Date of Birth: 25/05/04
Height: 192cm
Weight: 91kg
Vic Metro high-flyer Josh Weddle is an outside chance to land in the first round of the draft, however has the potential to be an instant impact player and one of the picks of 2022.
The Templestowe native holds stunning aerial capabilities, flying at the ball and imposing himself on the contest, which he'll often negate or win.
While standing at over 190cms, Weddle can offer explosive and pacey bursts out of the backline that can also impact a marking contest with his great close-down speed.
Weddle was a key feature for Oakleigh's defence this season and flexed his versatile lockdown ability, at times taking tall forwards and even smaller threats.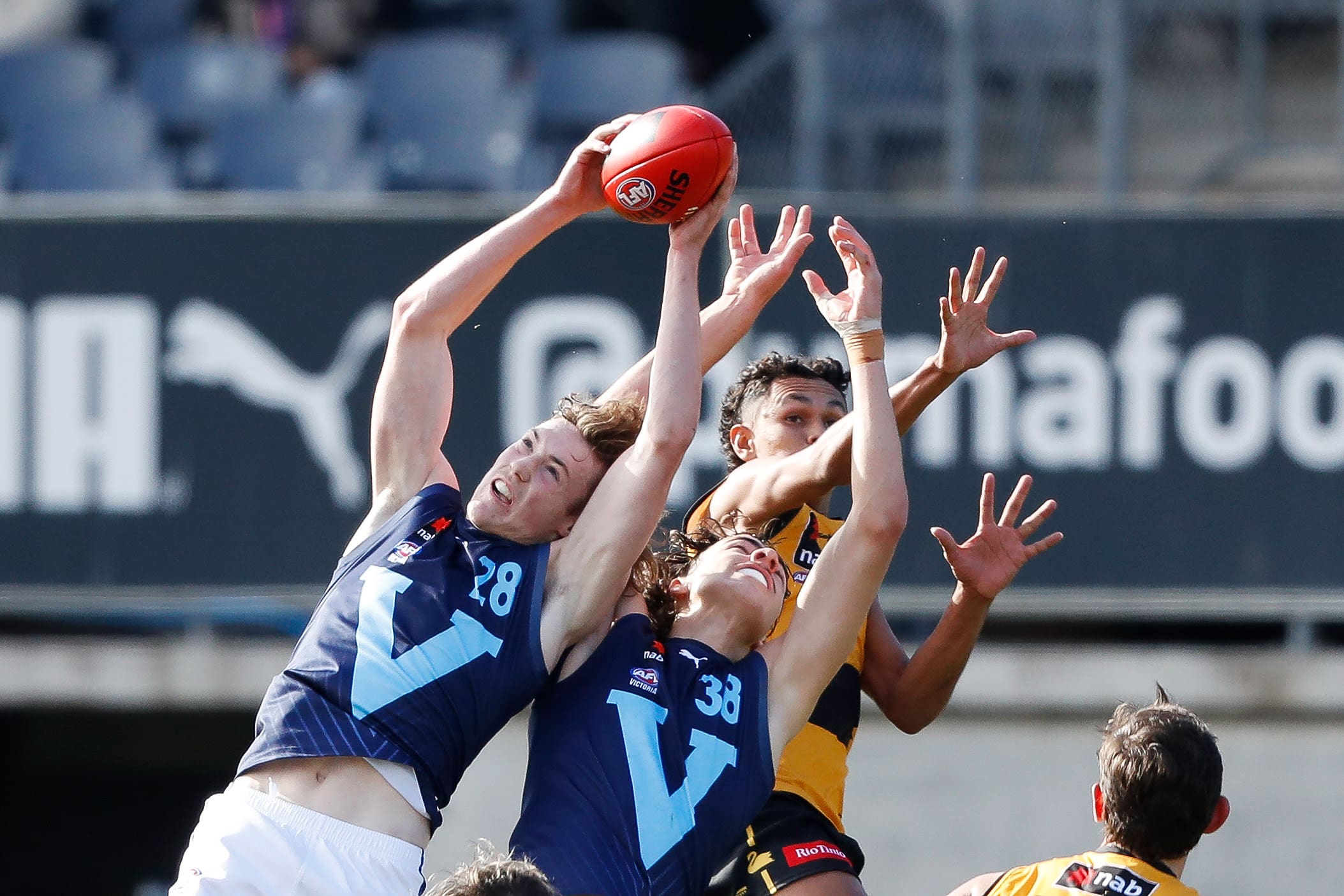 He was recognised as a Team of the Year member for both the NAB League and National Championships as a key defensive selection.