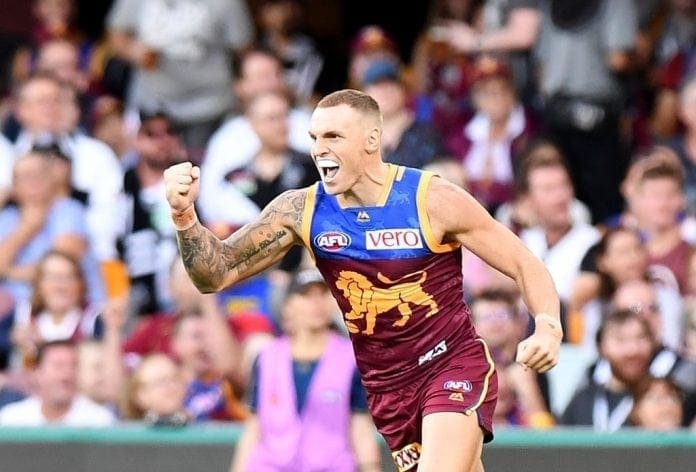 Former Brisbane and Carlton midfielder Mitch Robinson has found a new home for 2023, joining QAFL club the Morningside Panthers side following an abrupt and complicated end to his AFL career.
Morningside senior Coach Paul Egan informed fans via social media of the news Robinson was donning the red, black and white this year, commenting on the arrival of the hard-nosed 33-year-old in a statement.
"To have a player of Mitch's calibre leading from the front will be a major boost to the team and the club. Mitch is a hard nut leader who bleeds for the team," Egan said.
"With 14 seasons of quality AFL team and individual experience he will be a fantastic addition to the team and bring out the best in his teammates."
Robinson played 247 games spanning more than a decade in the big league, starting with Carlton after being drafted in 2008 as the 40th overall pick, before moving up North to the Lions in 2015, contributing 129 goals in the process for both clubs.
After a four-win season in 2022, the Panthers will be hoping to rise up into contention with the help of the experienced Robinson providing a wealth of knowledge to their midfield setup.
Robinson, who has most recently been plying his trade in the NTFL with Darwin, recently expressed his desire to return to the AFL should an opportunity arise.
The veteran onballer was not offered a new contract by Brisbane at the end of last season following their finals exit.