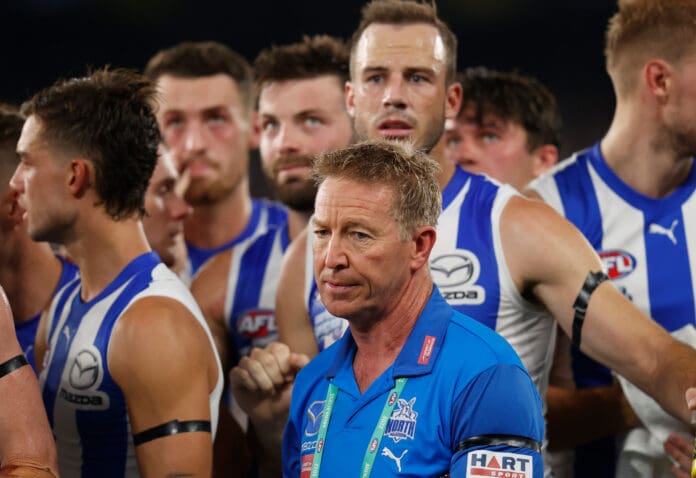 North Melbourne have begun operations without David Noble at the helm, heading into Round 18 under the instruction of interim coach Leigh Adams.
A report conducted by Geoff Walsh into the club's football department still ongoing and reportedly did not recommend the removal of the head coach, but those at Arden Street were forced to act after 14 consecutive losses and reported growing animosity among some in the playing group.
An SEN report on Tuesday identified that a key reason behind Noble's departure was discontent among the playing group, with some players reportedly telling the club that they would "consider their playing futures" should Noble have remained at the helm.
Speaking on AFL360 on Tuesday night, senior AFL journalist Mark Robinson and two-time premiership Kangaroo David King spoke about Noble's relationship with the playing group, conceding that his leadership style and the young playing group may not have seen eye to eye.
"He may be a good coach, but he may not be a good coach for a list like North Melbourne's," Robinson said.
"He was brutal, really demanding of standards and maybe if you had a more experienced group, that sort of feedback can be okay, I accept that, but when you're younger ... players clearly fell out with him. How does that happen?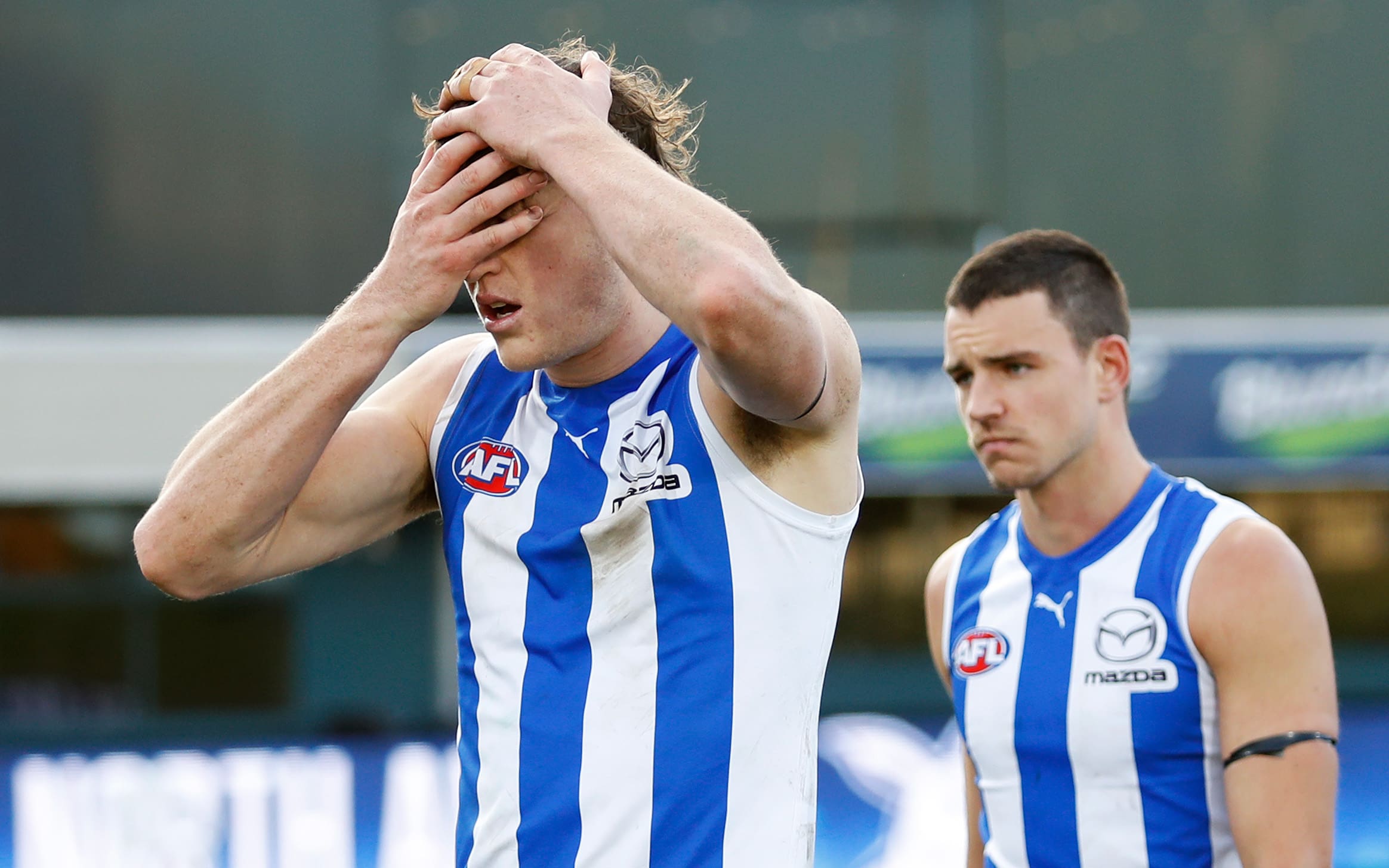 "It's not players not getting a game; players in the starting 18 have fallen out with him. How does that happen?"
King, who played 241 games for the club from 1994-2004, explained why some members of the playing group may have felt agitated.
"A whole host of reasons. Confusion with your role, confusion with the game plan, you can be made to look really poor as a player when you play confused," King said.
"That affects your performance, it affects your feedback whether that's internal or external. These are their careers."