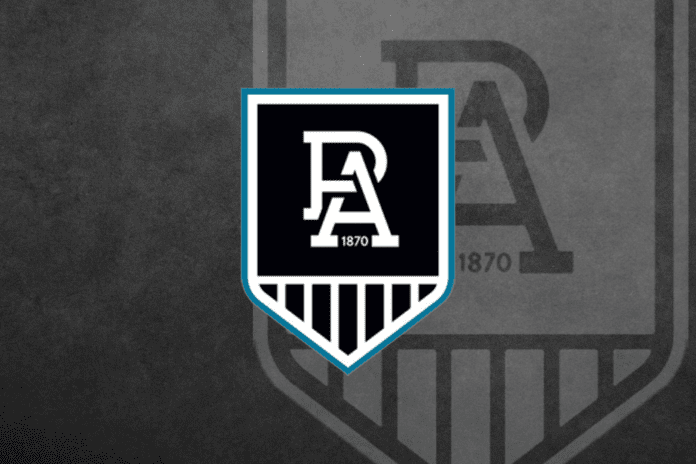 A quartet of Power players will don different numbers in 2020 and beyond.
Port Adelaide Football Club has announced the changes via its website.
Dan Houston going from #43 to #5
Todd Marshall going from #13 to #4
Sam Mayes going from #34 to #32
Wylie Buzza (Traded from Geelong) to #13
Todd Marshall will wear No. 4 which was worn by departing ruckman and mentor of Marshall, Paddy Ryder. The pair shared a tight bond at Alberton as Ryder supported the 21-year-old throughout some family tragedies.
Dan Houston has been rewarded with No. 5 for a prolific season with a 2019 average of 5.2 intercept possessions and 4.3 marks for game.
Wylie Buzza will introduce himself to his new club by wearing the No. 13 — previously worn by Marshall and Mayes will wear No. 32 which has been vacated by Dougal Howard who joins Ryder at their new club St Kilda.