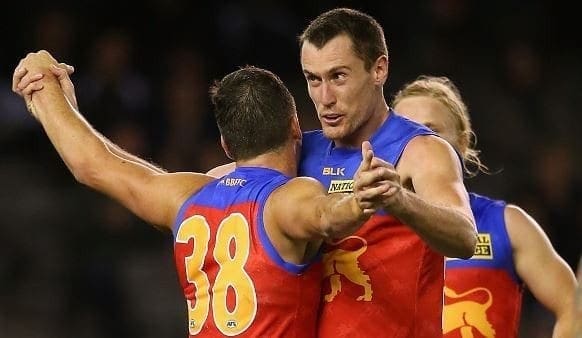 Myles Stedman
---
With free agency almost upon us again, take a look at where the free agents could play their football next year.
While some of the names listed below are all but unpacking their gear in their new locker room, for others it's less clear where they may end up, or whether or not they'll re-sign with their current club.
Here is an insight into where each free agent this off-season may end up.
JED ADCOCK
Jed Adcock has said he and his young family are prepared to move anywhere after receiving a "kick in the guts" from his now former club, Brisbane, after being told he was not required for next season.
The former captain would bring strong leadership skills and showed this season that he still has plenty to give after finishing the year strongly. He would be a good pickup for a club looking to bolster its defensive stocks, such as Richmond or Adelaide.
MATTHEW LEUENBERGER
Another Lion who will not be at the club next year, Matthew Leuenberger is set to be hot property on the open market.
The 27 year-old ruckman has been tipped to join either Sydney or Essendon, but clubs needing another ruckman such as Greater Western Sydney or Geelong could also test the waters.
DENNIS ARMFIELD

The winner of Carlton's best clubman and 'Spirit of Carlton' awards in 2012, Dennis Armfield's services may very well not be required next year if Carlton chooses to save some coin.
Armfield is an unrestricted free agent, and has the speed and skill to attract interest from a few clubs looking for some dash, such as the Bulldogs or Adelaide.
COURTENAY DEMPSEY
Courtenay Dempsey is currently waiting on a new contract offer from Essendon and has already had some interest shown in him from rival clubs.
The speedster looked at his best up forward later in the year and could add good depth for a team like the Bulldogs or Port Adelaide.
TAYTE PEARS 
While he has been unlucky with injury, Tayte Pears has shown that he can be a competent defender and with Jake Carlisle looking elsewhere, expect Essendon to re-sign him.
However, Pears is an unrestricted free agent and if he gets a good offer, don't be surprised to see him move on. Such an offer may come from a team looking for an extra defensive tall, such as Adelaide or Richmond.
BRENT STANTON
It appears that 248 gamer Brent Stanton may be on his way out of Essendon, with the club offering him a one-year deal despite him wanting at least a two-year deal.
His high disposal rate and long kicking may see him attract the interest of a number of clubs, including Richmond and Adelaide.
RYAN CROWLEY
Despite being an unrestricted free agent, don't expect Ryan Crowley to be anywhere but Fremantle next year.
Perhaps the Dockers should have played him against Hawthorn, but either way, the tagging midfielder is 31 and can be expected to retire a Docker off the back of his next contract.