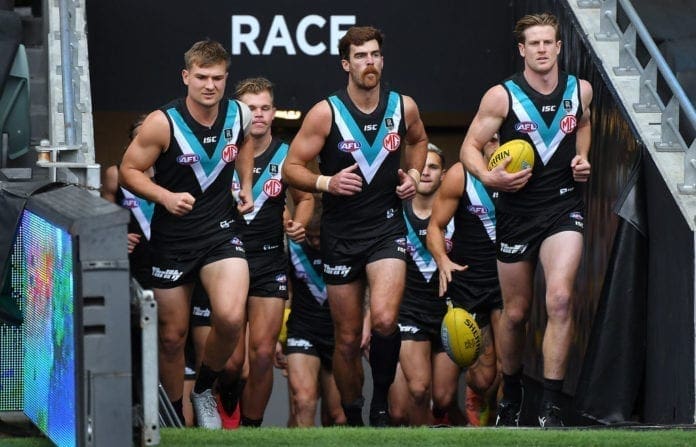 Veteran Port Adelaide ruckman Scott Lycett may explore his movement options this off-season after reportedly receiving a low-ball contract offer from the Power.
After plummeting out of the finals last Saturday, Port Adelaide's priorities have firmly transitioned to list management dealings, with the Alberton club expected to facilitate at least three trade-ins this year.
Geelong's Esava Ratugolea, Essendon's Brandon Zerk-Thatcher, and Western Bulldogs ruckman Jordon Sweet have all requested trades to Port this off-season, as the Power looks to bolster its list ahead of the 2024 campaign.
The likely addition of Sweet, in particular, leaves Lycett in a precarious position pertaining to his future at the club, with recent reports adding that Port might be looking to import another tall to support Sweet as the sole ruckman.
SEE ALSO: TRADE NEWS & RUMOURS HUB
According to journalist Michelangelo Rucci, there's a 'not great' one-year deal sitting in front of Lycett, who is yet to accept and could entertain external opportunities.
Per Rucci, one of those opportunities could be at Kardinia Park.
"With what they've (Port Adelaide) put in front of him, he would be very silly to sign that contract if there's better offers elsewhere," Rucci said via SEN.
"We keep hearing he could chase a two-year contract somewhere else. Geelong has been mentioned before that perhaps they could put a two-year contract in front of him. If he gets that (offer) he leaves Port.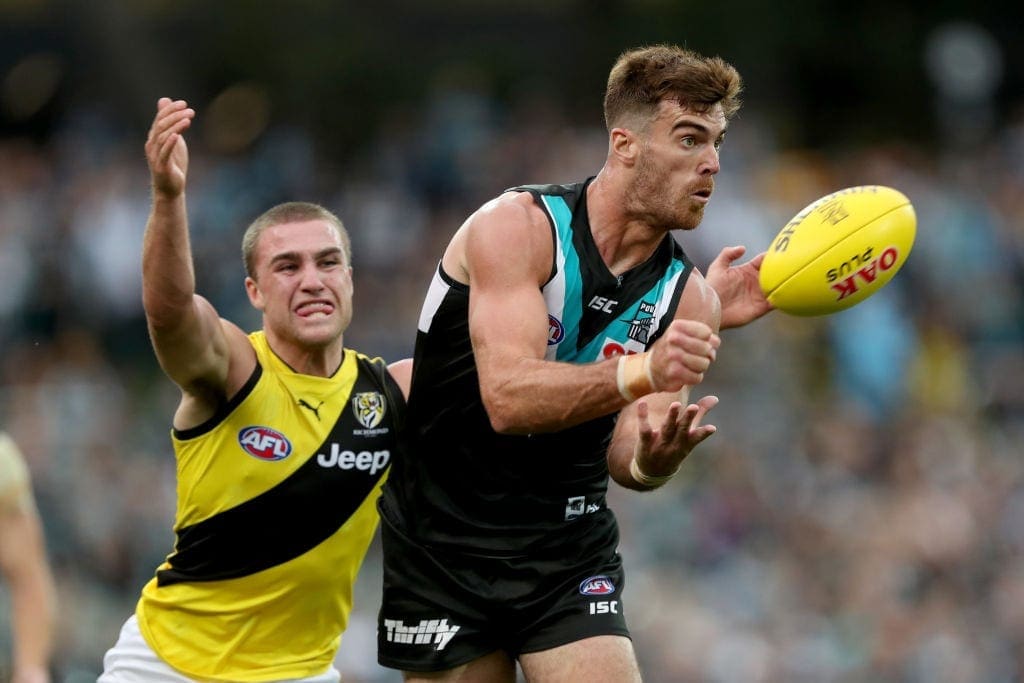 "They've put one year in front of him and it's not a great one-year deal. That's going to be interesting as to what actually materialises in the next few weeks in terms of trade options for him.
"If then no one bites and he's got this one-year offer at Port, what do you think he does? He'd be like, 'No one else is offering me anything, Port's won the hard battle here and I'll have to sign and hope that I'm not squeezed out by Jordon Sweet or Dante Visentini next year'."
Port Adelaide has already overseen five list changes to begin its off-season, farewelling retiring veteran Tom Jonas in addition to delisting quartet Riley Bonner, Brynn Teakle, Trent Dumont, and Nathan Barkla.