In spite of the club's current hot streak, Port Adelaide powerbrokers will not be accelerating discussions with out-of-contract head coach Ken Hinkley.
Though Hinkley's contract at Alberton is set to expire at the cessation of this season, the 56-year-old has done just about everything in his power to earn a new deal, steering his charges to seven wins on the bounce and third place on the ladder.
Earlier in the season, the club's brass stated that they would not be engaging in conversations regarding Hinkley's future until August, a timeline they remain keen to adhere to.
However, in speaking to SEN on Sunday, player agent Scott Lucas stressed that if those at Alberton twiddled their thumbs for too long, the opportunity to capitalise could soon be lost.
"They have won seven in a row, they are third on the ladder," the former Essendon forward stated.
"They have beaten first, fourth, fifth and sixth.
"It is a record that stands up but still we hear nothing out of Port Adelaide."
Lucas went on to suggest that rival clubs that could soon be in the market for an experienced head coach should be entering the conversation.
"I think the main point out of all of this is if I was two or three other clubs in the AFL I would be on the phone to Ken Hinkley's management there and asking 'what is going on there, would he want to come and coach our clubs?'" He added.
"I just think there are opportunities there for other clubs, there are really good coaches within the AFL but it is such a tough job I don't think there are 18 great coaches in the competition.
"Ken is clearly one of those better coaches and he needs to have a job within the industry because it would be such a shame if he wasn't."
Since taking the reigns ahead of the 2013 season, Hinkley has elevated his side into the finals action on four occasions. However, under his watch, Port has not won a knockout fixture since 2014.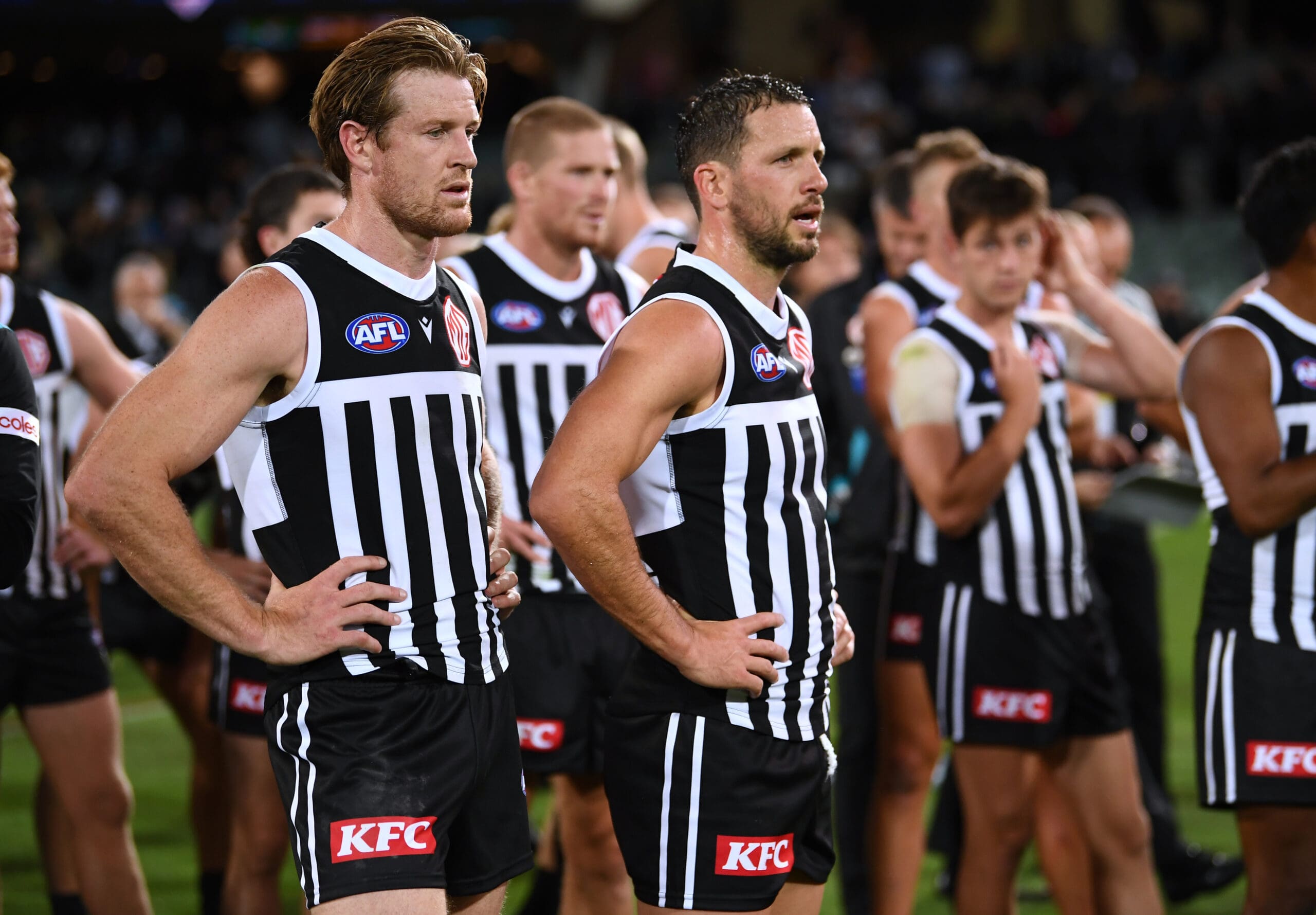 Despite his side's scintillating form, Hinkley poured cold water on Port's current form, stating after Friday's thrilling win over Melbourne that the present would count for little if his side faded before September.
"I'm on record as saying regularly, it doesn't matter what's going on at Round 10, it's what happens when you get to the end and where you position yourself," Hinkley said.
"Every win is going to be critically important for us. We're just going to try and win as many games as we can (and) see where it takes us."
Port Adelaide will travel to Victoria to face Richmond on Sunday afternoon at the MCG.