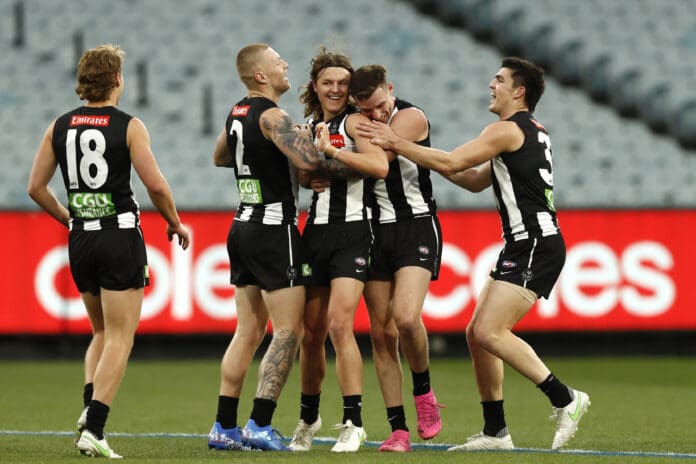 Collingwood enter 2022 with a new coach, a young list and a revamped structure of their football department that is sure to have many onlookers question just how fell things will fare at the Holden Centre this year.
Having endured a tumultuous past 18 months, things may be turning in the right direction under the watchful eyes of rookie coach Craig McRae and newly appointed president Jeff Browne.
A lowly finish last season saw the club turn from potential top eight contenders to list rebuilders, now calling home to one of the younger lists in the AFL.
So with the club still in the midst of balancing new and old, we cast our own eye across Collingwood and ask five burning questions ahead of their 2022 campaign.
Can De Goey win back lost trust?
If Jordan De Goey's relationship with club officials wasn't already torn, his most recent off-season of indiscretions have placed a further rift in the bond between the club's star and their front office.
Certainly considered lucky to still be in the mix in the AFL, the crafty forward must do more than just shine with a Sherrin in his hands as he is still needing to prove his value to the club off the field as much as on it.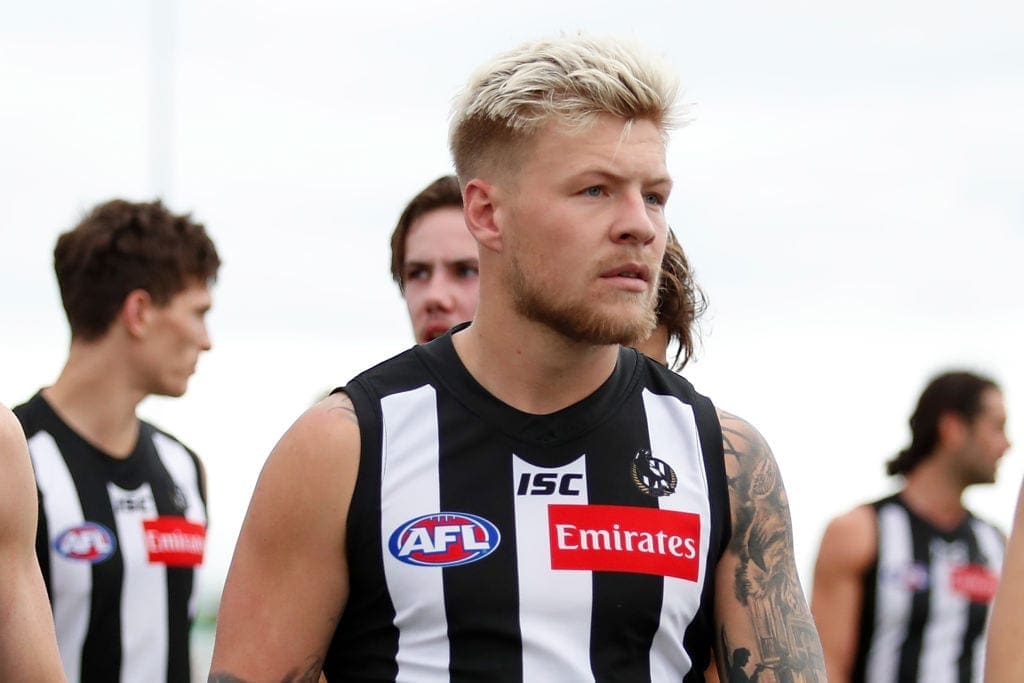 Having paid a high price to retain De Goey several seasons ago, the 25-year-old now enters another contract campaign and will have no guarantee of a future past 2022 if he can't right his wrongs.
The Magpies have kept their arms open to De Goey in welcoming him back to training, but you must assume the star Magpie only has one last warning left at Collingwood.
What is a pass mark for Craig McRae's first campaign?
Craig McRae's arrival at the Holden Centre is sure to have been met with great excitement from within the four walls of the club as well as externally, as fans look to take advantage of the 'honeymoon' period that is a rookie coach's first season at the helm.
Despite the joyful signs of a new era at a developing club, certain boxes must be ticked throughout the course of this season for McRae to prove his value early and begin steering Collingwood back toward premiership contention.
The Magpies endured a horror 12 months prior to McRae's arrival, but it will be their on-field wrongs that 'Fly' will be looking to make right.
Six wins and a 17th placed finish was well below par for what Collingwood had expected for 2021. So what should we be presuming from McRae and co. in 2022?
While assumption standards are lowered, there is certainly a pass mark and several KPIs that Collingwood's new coach is sure to have in his sights.
A greater injection of youth is sure to be paramount for the Magpies, with blooding emerging talent often being the common denominator for a formidable list rebuild.
Magpies fans will be buoyed by the idea of having one of the youngest lists in the league, however it may mean little should they look behind the eight-ball when compared to others that are at the foot of the ladder.
With another season ahead of them, will another six-win season be enough to persuade Collingwood critics that their club is on the right track?
Who can hold their spot in the best 22? 
Collingwood used 39 players last season, the equal third-highest reliance on depth among the AFL in 2021.
While the club are continuing to experiment with their junior ranks, further list additions are sure to place greater pressure on selection for those on the periphery of the club's best 22.
The likes of Beau McCreery, Trent Bianco, Caleb Poulter, Oliver Henry, Finlay Macrae, Trey Ruscoe, Tyler Brown and Jack Ginnivan showed plenty of promise last year, however were limited to less than 14 matches for the season.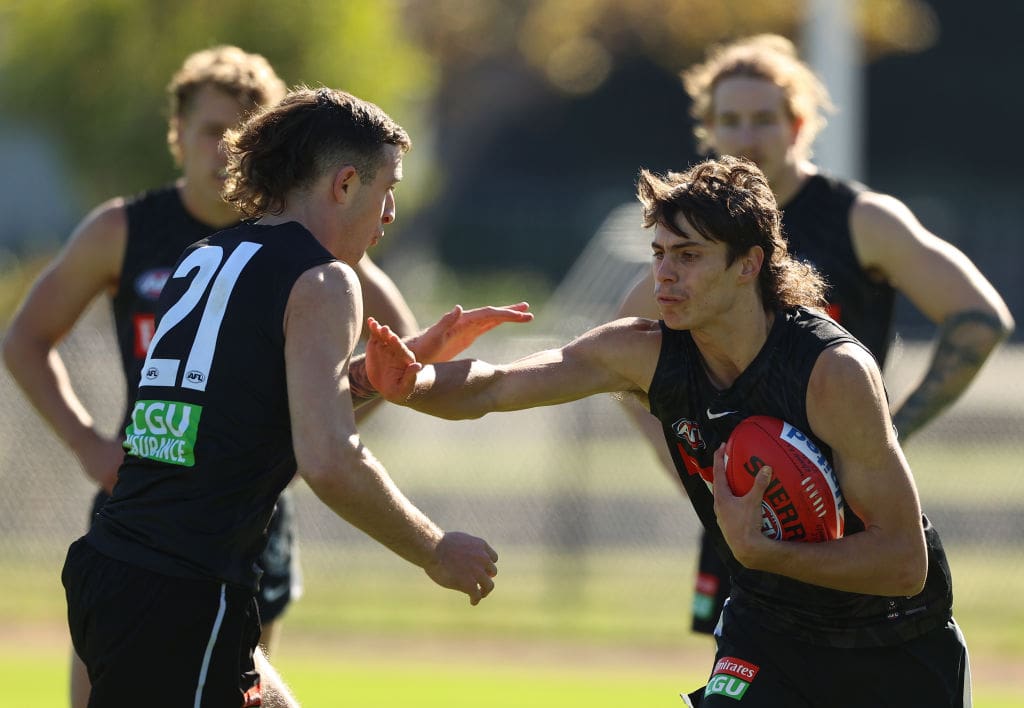 Add in the additions of Patrick Lipinski, Nathan Kreuger and a bag of draftees, and the pressure continues to mount on the aforementioned cohort of fringe names that are still needing to define and secure their roles under Craig McRae.
More senior names in Will Hoskin-Elliott, Jack Madgen, Callum Brown and Mason Cox are also no considerations to have a spot in the Magpies' side locked in, with 2022 framing as a season where a majority of Collingwood's list are out to prove their worth for this year and beyond.
What role does Nick Daicos play in 2022? 
It's hard to remember whether there has been greater pressure on a player not taken at Pick 1 ahead of their first season in the AFL.
The surname is enough to get Magpies fans excited, with Nick Daicos also being touted as arguably the best player in his draft class.
A ball-magnet in midfield, the teenage sensation is tipped to feature in the top flight this year, with it just being a matter of when and how.
Daicos has been flagged as a potential option in defence, with his string disposal usage certainly one of many traits that have placed the Oakleigh Chargers product in good stead for the years to come.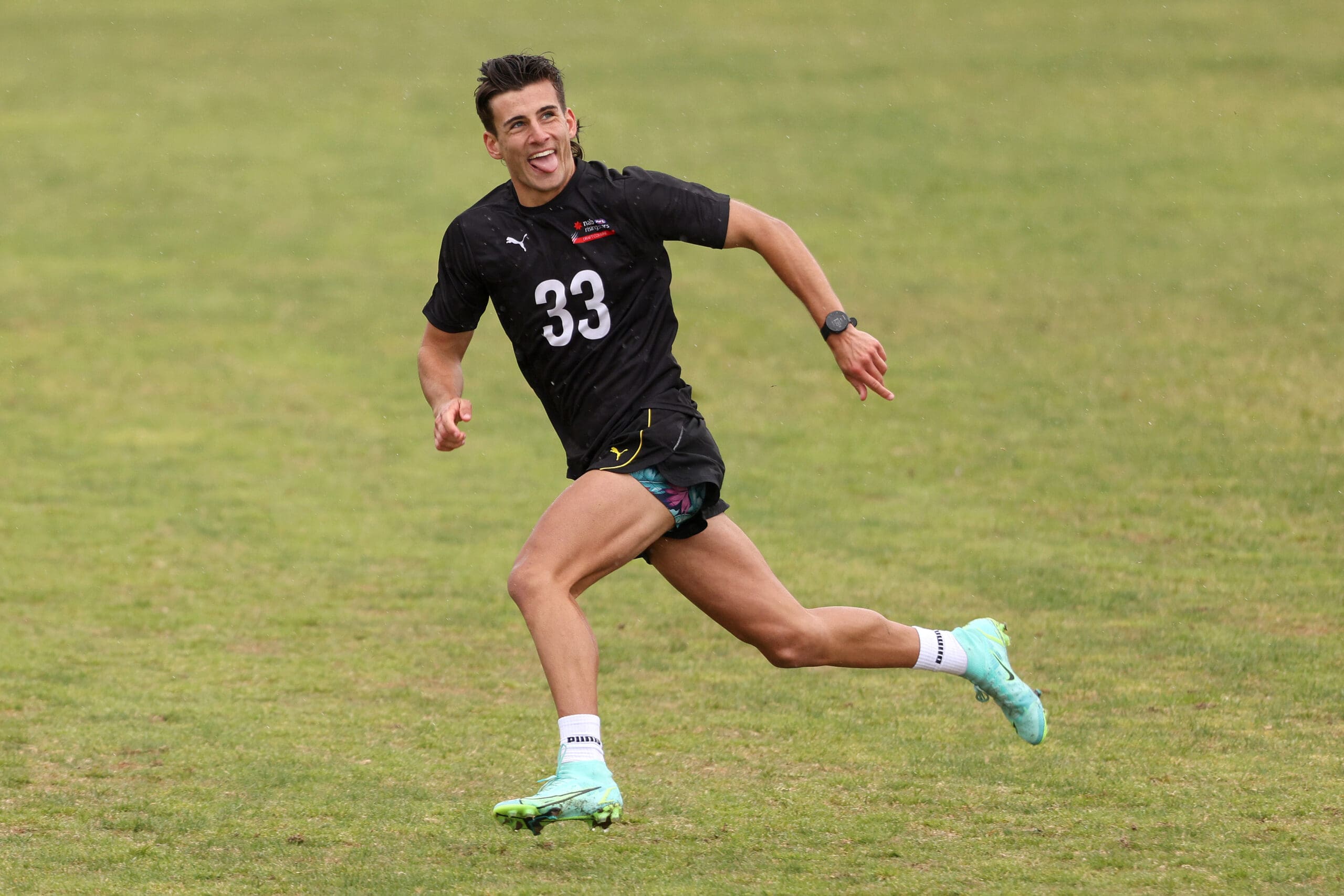 However, the likes of Isaac Quaynor, Brayden Maynard, John Noble and part-time onballer Jack Crisp look more certain to give the Magpies relief off half-back.
With Craig McRae looking to define his midfield and remain competitive, it may be hard to see Daicos as a prominent figure come the centre bounce.
Having been a formidable option in attack throughout his junior progression, filling the void left by Josh Thomas may be the role that best suits Daicos.
An elite aerobic capacity, Daicos may also be suited to the wing when run through midfield, potentially pairing with his brother, Josh.
Which off-contract Magpies are top of retention list? 
Collingwood currently has a plethora of players yet to recommit to the club past 2022, headlined by the likes of Darcy Moore, Jordan De Goey, Jeremy Howe, Isaac Quaynor, Jamie Elliott, Josh Daicos and Steele Sidebottom.
Those seven are just the tip of the 27-man iceberg that is their off-contract list, leaving the Magpies' front office with a monumental task this year. So who should the club be prioritising?
All-Australian defender Darcy Moore must be the club's top retention target, having developed into the competition's top echelon of AFL defenders.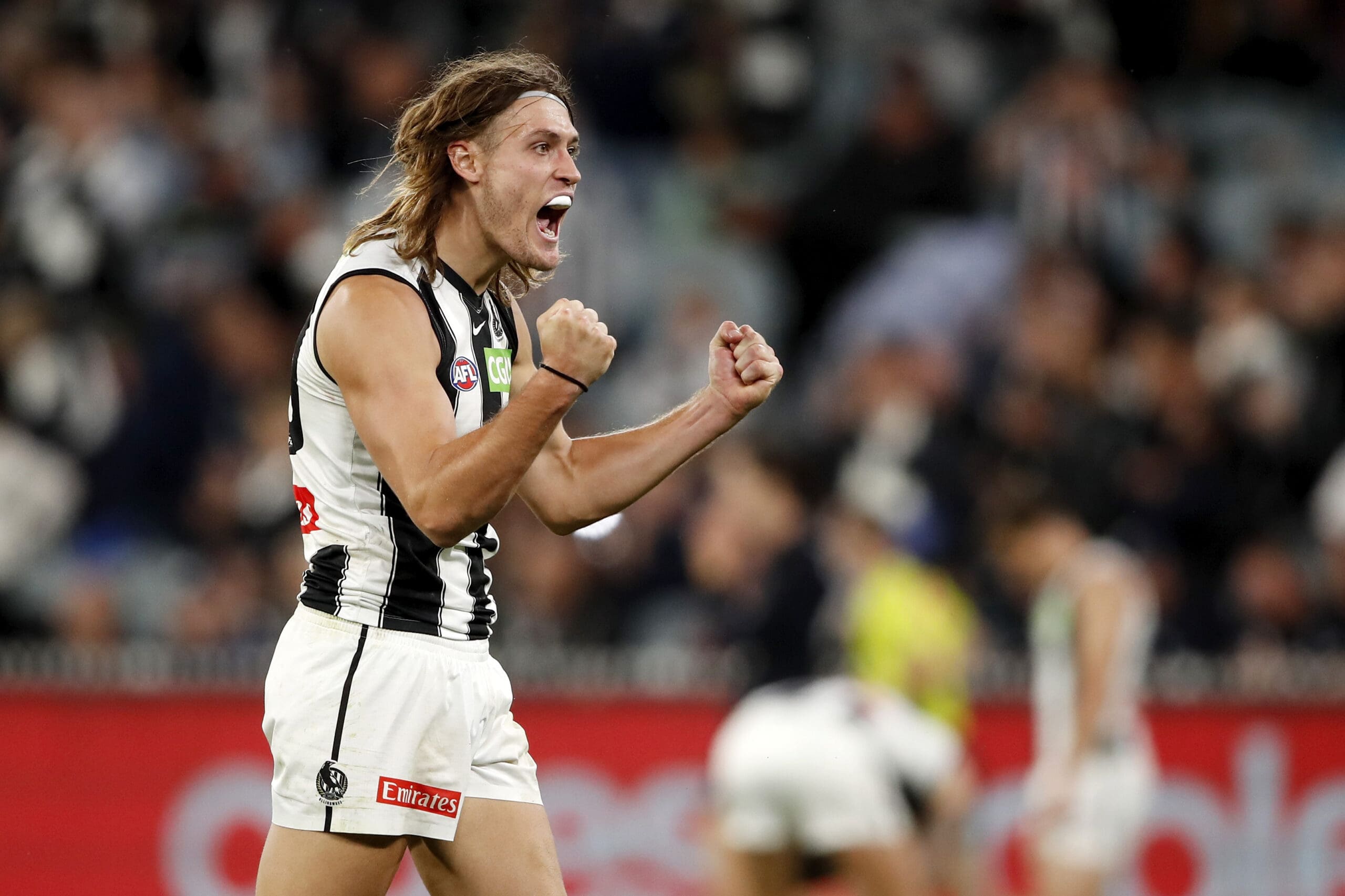 De Goey firms as an asset to delay talks with until the end of the season, but there is no questioning his talent and value to the club's chances of accumulating premiership points.
High-flyer Jeremy Howe is another who you'd assume as a certainty to remain at Magpieland, although the same could be said for a known trio who departed in late 2020.
Daicos and Quaynor will be key figures for McRae's dynasty, but just how much will the club be prioritising their value over the likes of veterans in Howe and Sidebottom when it comes to contract discussions.
Add in the likes of Finlay Macrae, Beau McCreery, Oliver Henry, Trent Bianco, Caleb Poulter and Darcy Cameron, and the stress of retaining every desired signature becomes an almost impossible task.