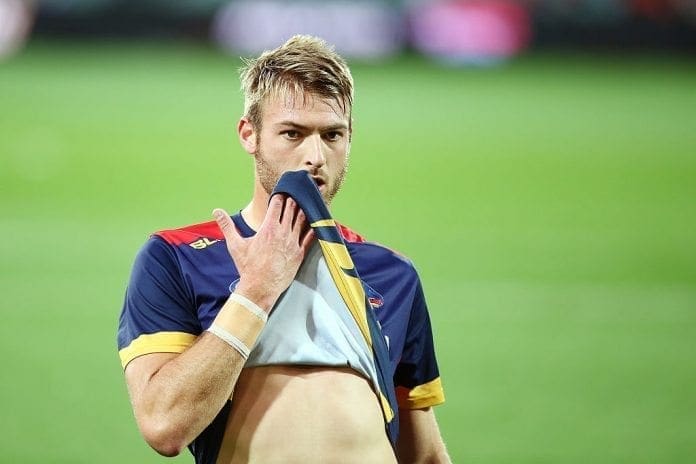 Adelaide defender Daniel Talia has spoken on his uncertain future at the Crows, stating he is ready to prove his loyalty to the club as discussions between the two parties get underway.
Conjecture surrounding the 29-year-old's future at West Lakes increased following comments made by Adelaide football director Mark Ricciuto and former forward Andrew Jarman last week on Triple M.
Talia, who is currently unsigned for the 2022 season, spoke on SEN SA's Kymbo and The Rooch, and revealed he had begun talking with the Crows on his position at the club past 2021.
"We're in a rebuild and that certainly comes into it," Talia said.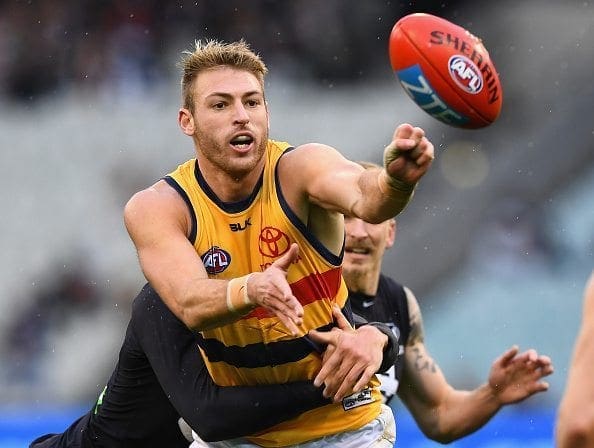 "I can see it from both sides. I want to be really positive and mature about this whole situation.
"The club and I are talking, and they know I'm doing everything I can to support the group and try and get back and play.
"I've just got to be professional about how I go about it and give everything I've got to try and get back and show them that I want to be there next year.
"I think from my point of view, it's important for everyone to hear that I'm really committed to the club.
"In these chats behind the scenes, the club know exactly where I sit in terms of wanting to be there next year."
Talia is currently sidelined with a foot injury and faces an uncertain time frame to return to coach Matthew Nicks' lineup, having already missed the entirety of the season so far.
"It's been really frustrating, and they want to see me fit, but at the moment, that's just not happening. At the end of the day, the club's got to be the one that makes the call – they know where I sit, I've been pretty clear, open and honest all along.
DANIEL TALIA
Defender

Adelaide

2020 SEASON AVG

8.9
Disposals

3.4
Marks

2.5
Rebound50s
"I'm committed to the club, and we'll see how it goes in the second half of the season."
Nicks told media last week that the club are focused on Talia's fitness as talks continue between the club and their veteran defender.
"I am not going to come out and say they have to play football (this season) for them to be at this footy club going forward, that's not the case," Nicks said, per SEN.
"But it is factored into the conversation at this point.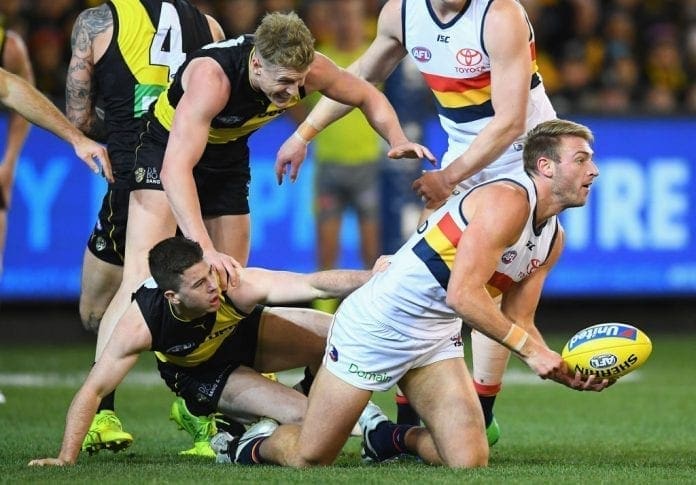 "We want to see and make sure that Daniel first and foremost knows that he's still able to play at the level."
Talia is one of several key Crows yet to recommit to the club for next season, with Taylor Walker, Jake Kelly and Tom Lynch amongst the group of out-of-contract players.
Adelaide are scheduled to face Brisbane at Adelaide Oval on Saturday, with the AFL and South Australian Government yet to make a call on whether that game will be played in the state after the Lions flew to Victoria from Queensland earlier this week.