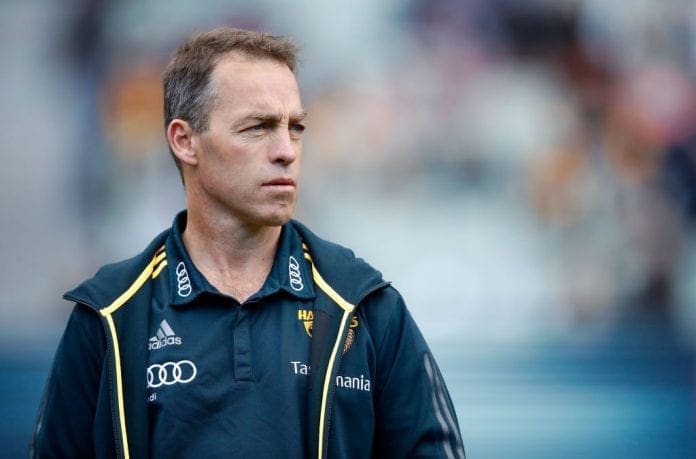 While the list of potential candidates for the vacant Greater Western Sydney job has seemingly shrunk since Leon Cameron's resignation last Thursday, four-time premiership coach Alastair Clarkson has remained atop the list.
In recent days both Ross Lyon and Nathan Buckley have withdrawn their names from the race following links that connected them to the New South Wales club, while former Essendon coach and Giants consultant James Hird looms as an unlikely suitor in the eyes of the club's football boss Jason McCartney.
With the trio of first-thought contenders now off the radar, Clarkson's potential bid for a return to the AFL coaching landscape as Cameron's successor has grown stronger.
To further buoy Clarkson's case, the Giants have outlined a hunger to lure in a coach that can lead the club to a maiden premiership flag - with no candidate greater than the former Hawks boss.
Speaking to The Age and Sydney Morning Herald, Giants chairman Tony Shepherd confirmed the four-time premiership coach is in their sights.
"People like Alastair would be on the list," he said,
Giants football director Jimmy Bartel has sounded out a need for a senior coach that can gel with the club's personality, with Shepherd echoing the ex-Cat's vision.
The GWS chairman revealed the process of targeting the right names is already underway, with McCartney, CEO Dave Matthews and Shepherd still needing to outline the mould.
"One that can win grand finals, preferably," Shepherd said of that type of coach the club are searching for.
"No, but we are actually looking seriously at what sort of coach we need and what would work best for our squad and culture. We are going through that assessment now.
"There's a range of excellent coaches and senior assistants that would be interesting. Their values, their culture, as well as their football and coaching skills."
READ: 13 options for the Giants to consider
Untried assistant coaches Adem Yze, Jaymie Graham and Adam Kingsley are touted as the top-branch options potentially on offer for a senior coaching stint in the AFL.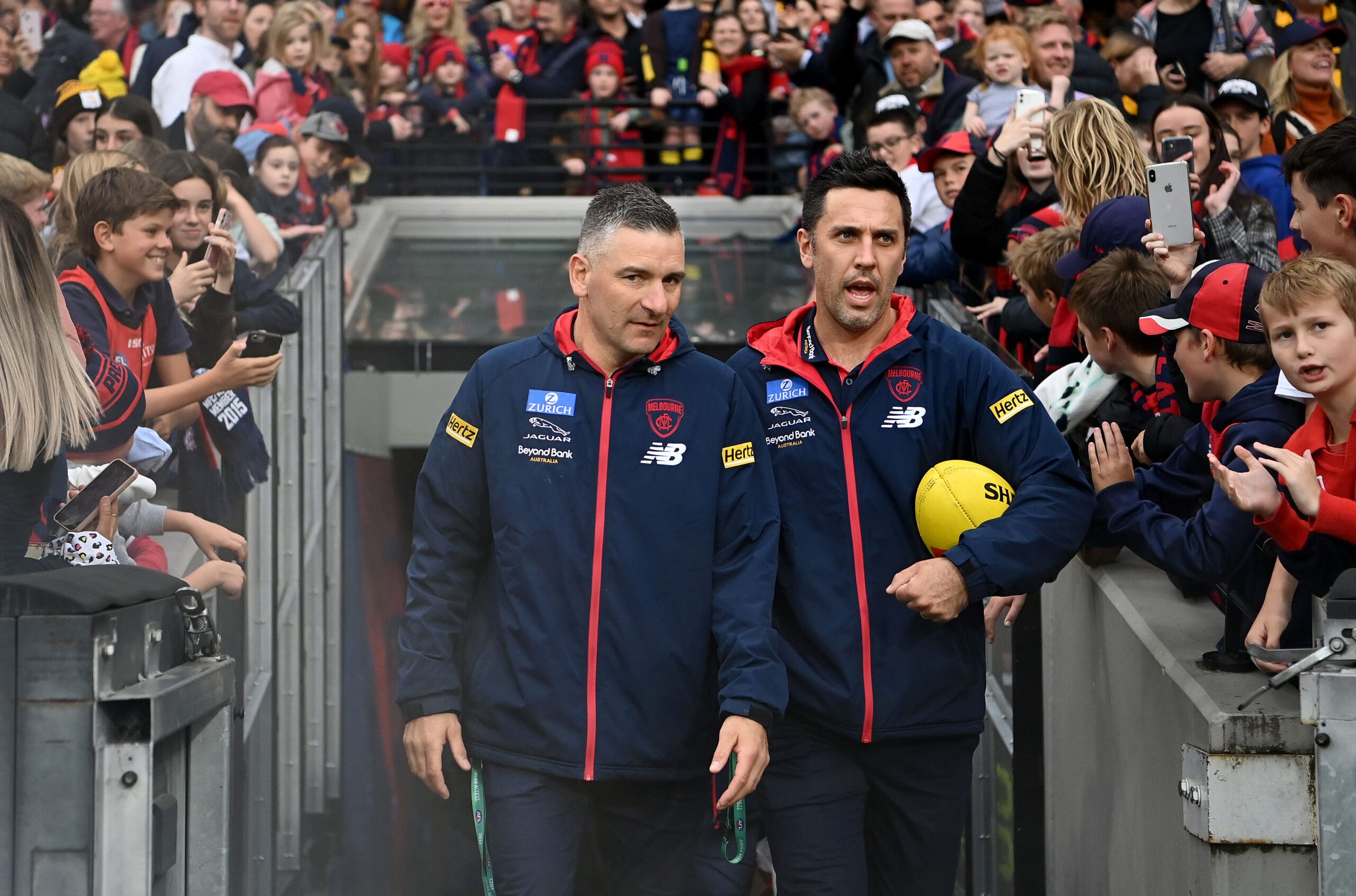 Their hopes of stepping into the hot seat will be combated by Clarkson's interest to return to the fold should the right club be on the periphery of a premiership window.
"I think most people would have the imagination that he would coach again," Matthews told SEN last week.
"He clearly still has the passion and the drive.
"He continues to seek knowledge … if he's got enthusiasm, I'm sure there's a job somewhere at some point across the competition, but who knows."
The Giants will begin their post-Cameron era this weekend when they face West Coast on Sunday, with assistant Mark McVeigh stepping into a caretaker role.
The former Bomber is likely to join the likes of Clarkson, Yze and Kingsley as a potential candidate for the senior coaching vacancy.