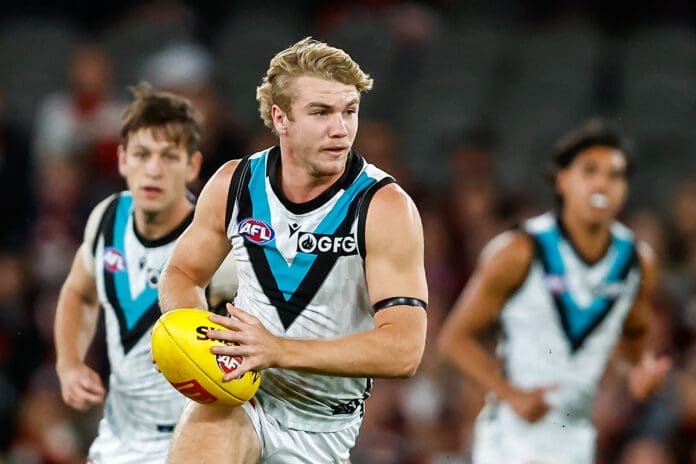 North Melbourne coach Alastair Clarkson has revealed he reached out to former Roo Jason Horne-Francis in an attempt to try and diffuse tension, noting there is "no grudge here" in preparation for the upcoming game against Port Adelaide.
Horne-Francis will face his former team on Saturday afternoon for the first time since he requested a trade home in his first season in the game seven months ago.
Speaking to media, Clarkson revealed that he texted Horne-Francis a month ago to try and reduce tension between the young star and his former club, assuring him that North holds nothing against him.
"He's not the first player in the history of the game to go home to play his footy. He's certainly not going to be the last," Clarkson said.
"He's an 18-year-old who wants to be around his family and friends and I think he's going to play his best footy in South Australia. Who can put a grudge on that? Really, no one,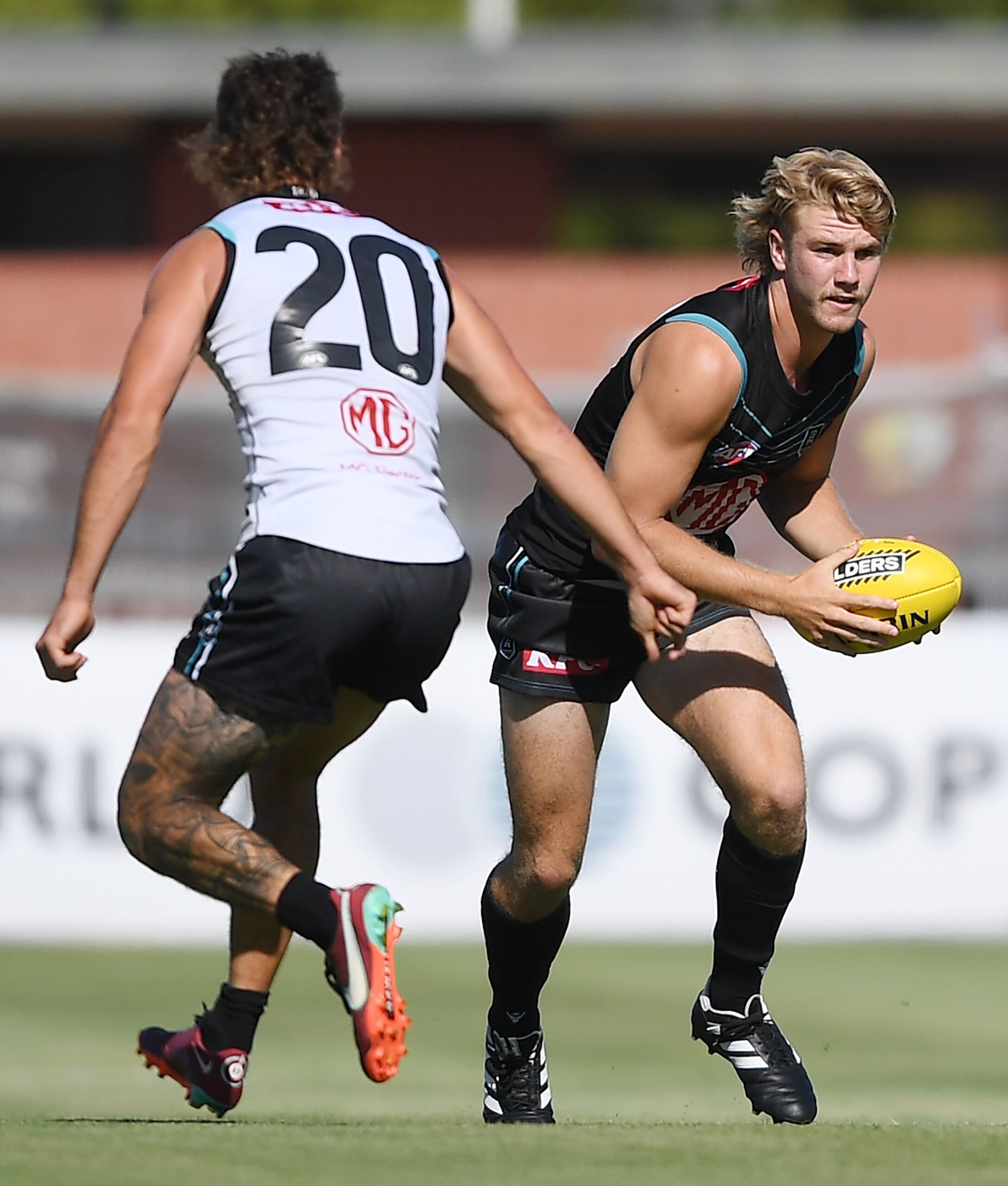 "I texted him 3 or 4 weeks ago and said 'mate just get on with your life. Don't think that there's any grudges here. We've moved on, you've moved on, all the best with it.
"He responded positively, and we appreciated the text and was really just an olive branch, there's no grudges here...I'm pleased he's doing so well."
Horne-Francis' former teammate from North Melbourne, Atu Bosenavulagi spoke out about the young gun, explaining how Horne-Francis has changed for the better since being at Port Adelaide.
"He looks more comfortable and he's not hot-headed like he was at North. He just wasn't the same person that he looks now," Bosenavulagi said.
"At Port Adelaide he's able to be himself because he's with his family and in his hometown."
Bosenavulagi added he wasn't surprised by Horne-Francis' request to move back to his home state.
"Even though everyone wanted him to stay, I knew he was going to leave, just because of all the things happening – getting dropped, losing every week, being away from family, being lectured here and there on his attitude," he said.
"It all built up."
Clarkson is hopeful that the club does not deflate Horne-Francis through obsessive booing and comments at the game in Tasmania on Saturday afternoon.
"Personally, I can't work out why anyone would feel compelled to boo anyone on the ground … irrespective of whether that's what we're going to face this week with our supporters and Horne-Francis or whether it's Buddy or any player," he said.
"I'm hoping that doesn't happen with our supporters this week with Horne-Francis,".
The two teams will face off against each other at Blundstone Arena, Tasmania at 2:10pm (AEST) on Saturday Afternoon.