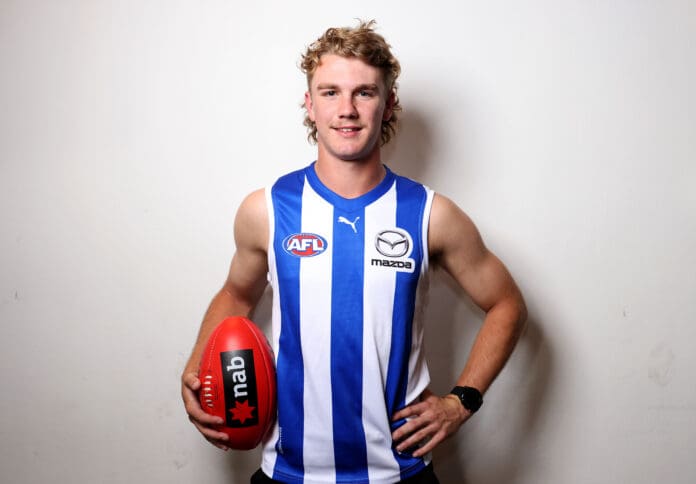 North Melbourne head coach David Noble has tipped his hat to Jason Horne-Francis for his confident start to life at Arden Street.
The South Adelaide product was selected by the Kangaroos with the first pick of November's National Draft and has already made waves in blue and white after recently making the hop interstate.
Speaking on Wednesday morning, the second-year steward stated that while the club was acutely aware of the South Australian's talents, Horne-Francis was already turning heads on the track.
"He wanted to go No. 1," Noble told members of the media.
"He's got a confidence about him, but there's not an arrogance there. There's just a confidence that he knows his capabilities.
"As we get through the pre-season, he's going to put a lot of pressure on our players and us as coaches to keep challenging him to get better."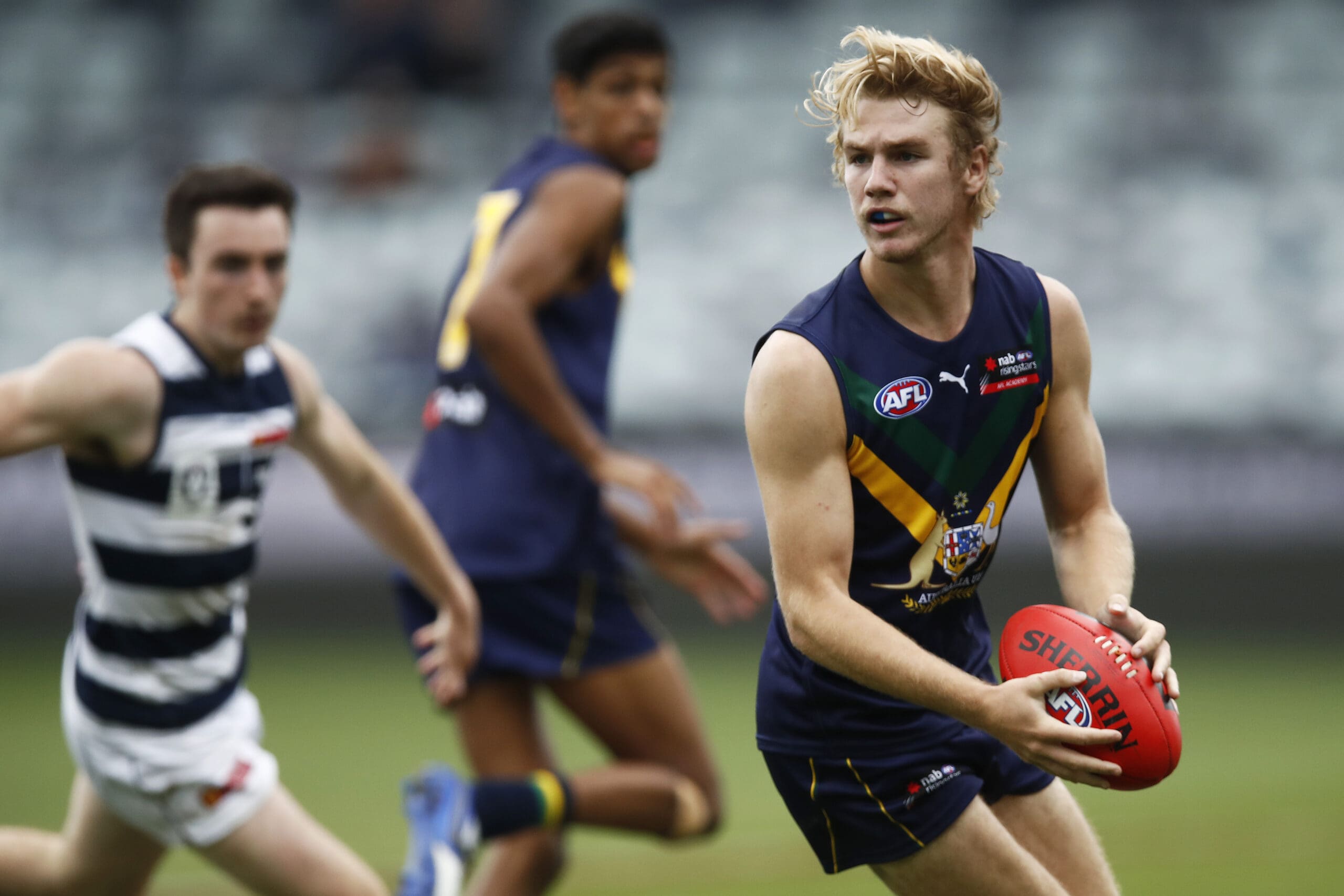 While Horne-Francis' capabilities had been lauded for much of the calendar year, Noble stated it was a breakout performance in September that saw North sold on the centrepiece.
"I think the elevation of his game through the year and then it escalated with the [preliminary] final, that's what you're looking for," he said of Horne-Francis' 24 disposal and three-goal output during South Adelaide's season-ending loss to Glenelg.
"You're looking for players who are able to perform under pressure and the best element for us to look at this from is in finals."
Noble also suggested that given his own joy, North fans had a right to maintain their levels of excitement surrounding the precocious teenager.
"He's fit in really well and I haven't seen anything I haven't liked," the 54-year-old continued.
"He's smooth. He's got a great kick. His speed's good. He's probably everything that we saw."
Although Horne-Francis and his fellow draftees are currently champing at the bit to bolt into life as professional footballers, he and fellow Joeys Josh Goater, Paul Curtis, Miller Bergman and Jackson Archer have been reigned in ahead of the festive season.
"We've just got to take it easy with them," Noble explained.
"The first-yearers are all a bit frustrated because you only do about 60 per cent before Christmas.
"We got them screened on Monday, so they were a bit grumpy, but they got out Wednesday and Friday last week."
First day of school. 📚 pic.twitter.com/hsfbGLpsv6

— North Melbourne (@NMFCOfficial) November 28, 2021
Last week it was revealed that delisted Demon Marty Hore had been asked to join the Kangaroos' pre-season training program.
Noble was of the view that Hore would remain a live chance of a lifeline in the Pre-Season Supplemental Selection Period (SPP) given the backman's output across 14-games for the reigning premiers.
"We just thought Marty was a great one. He's coming off an injury, but we thought he was probably too good not to bring down and have a look at," he delineated.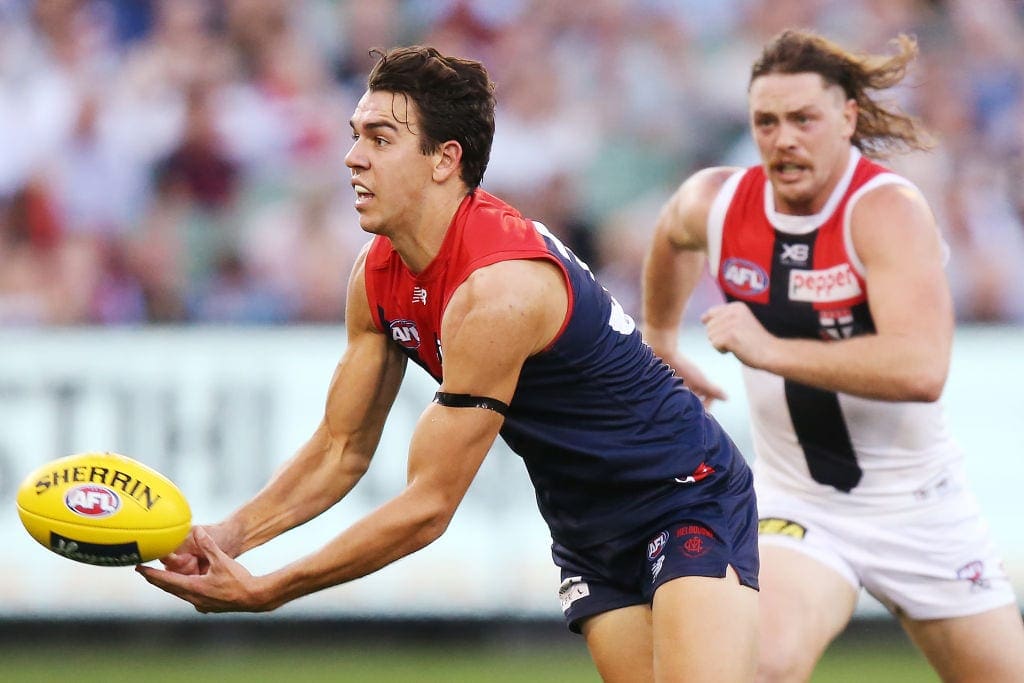 While news of Aiden Bonar's wrist injury was never going to be music to any ears west of Errol Street, it could present the 25-year-old with the stroke of luck he has been desperate for since rupturing his ACL in January of this year.
RELATED: Roo sidelined for lengthy period following training injury
Given Noble's open desire to run the ball from his back 50 ahead of his second season at the helm, Hore's average of 4.21 rebounds per contest offer an indication of what the defender could provide alongside the likes of Aaron Hall and Jack Ziebell.
Ex-Crow Tom Lynch is vying for the other opening on North Melbourne's senior list after announcing his intention to play on in late September.
Still, should Noble and his recruiting team opt-out of offering Lynch a playing contract, the 31-year-old is set to join the Roos' chorus as a development coach.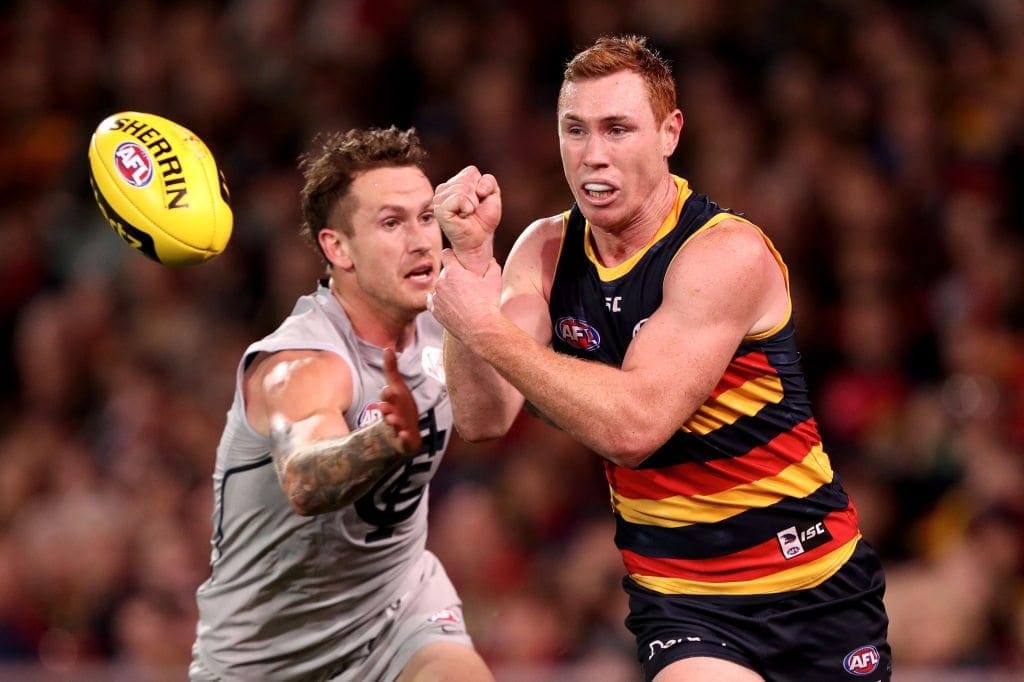 When asked about his reaction to Tuesday's revelations that North Melbourne looked set to retain their Good Friday hosting rights in 2022, Noble explained that while the day held special significance for many outside of the football club, those within it were hellbent on redemption.
"We didn't perform very well [last year] and we knew the ramifications that come with that," he said of his side's 128-point trouncing at the hands of Luke Beveridge's Bulldogs this year.
"We fight really hard for that day. We're really respectful and the club works hard to make sure that there is a clear understanding of what that day stands for, particularly with young kids that are not traveling all that well.
"We want to put our best foot forward, so if we can retain it, and it looks like we will, we will be putting on a better show than last year that's for sure."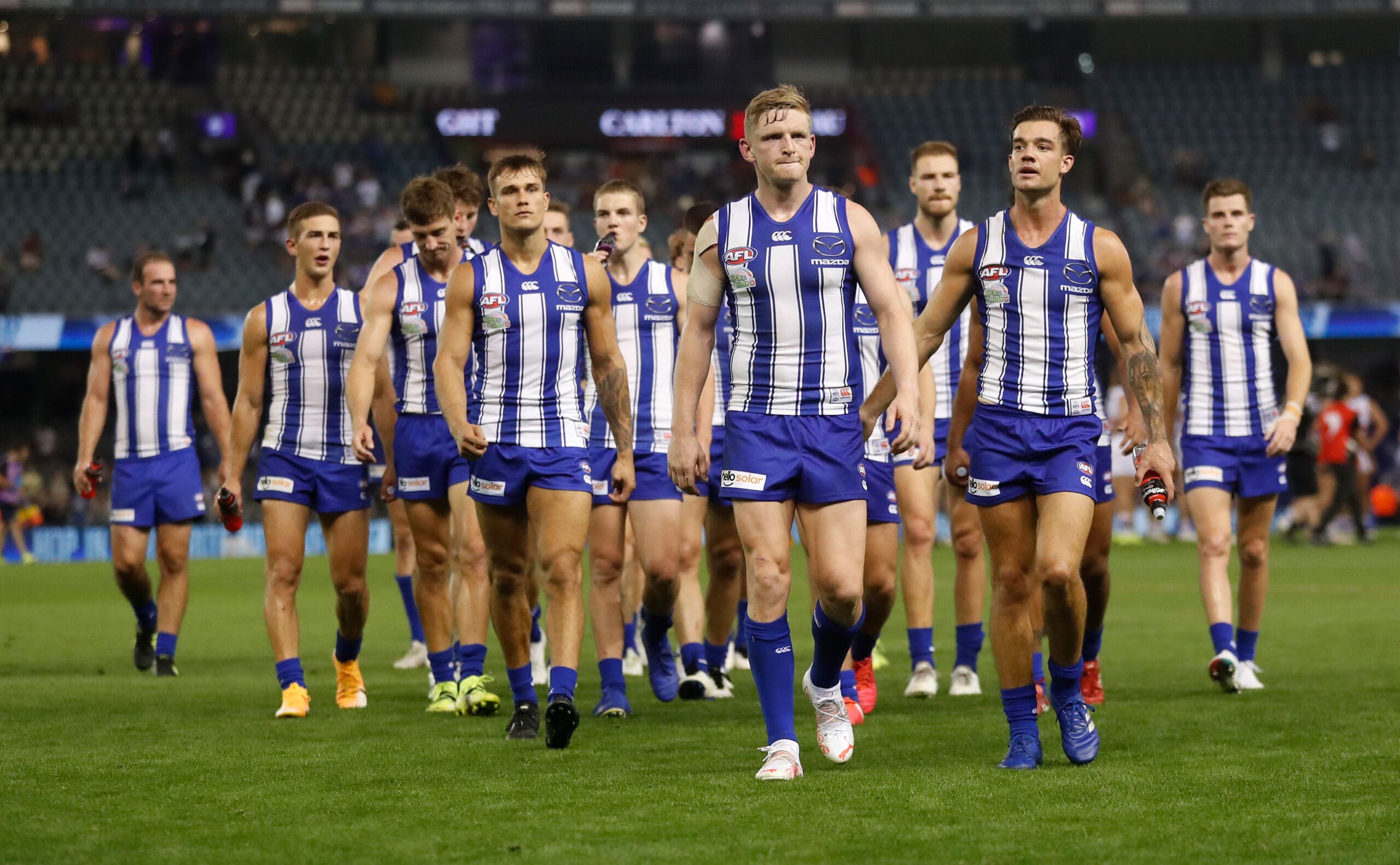 Although Bonar was an obvious absentee from the training track on Wednesday morning, the injury woes that ravaged the Roos across their first wooden spoon season since 1972 appear to have dissipated.
While a lack of match simulation is sure to have aided in this department, Noble was keen to present an alternative view as to why his troops were currently fighting fit.
"I think the fact that we were able to get Kevin White [Collingwood's former High-Performance Manager] in a bit earlier [has helped]," the cheerful head coach pointed out.
"He's just been able to set an early platform for our guys and has worked through some of the changes in our program. When he sent that out for the guys to start when they needed to, they had a really clear idea of what was expected when they had to come back to training.
"They're in terrific condition, so I'm really pleased."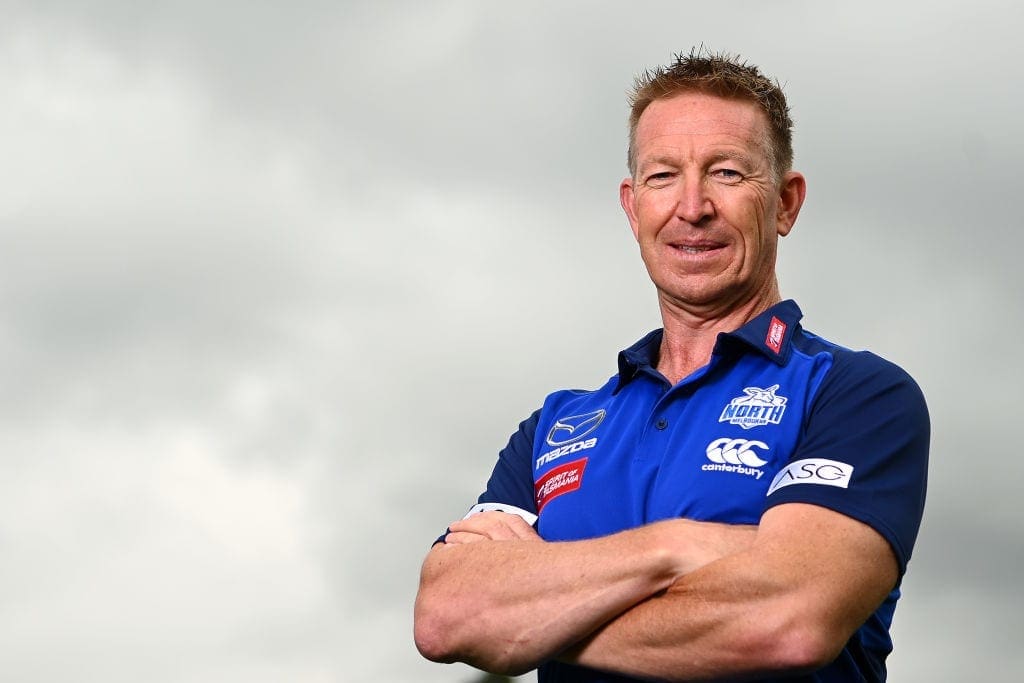 North Melbourne are fixtured to face historical rivals Hawthorn at the MCG on Sunday, March 20 to begin their 2022 campaign.
It is not yet known who Noble's charges will do battle with during the upcoming Marsh Community Series set to take place in the new year.