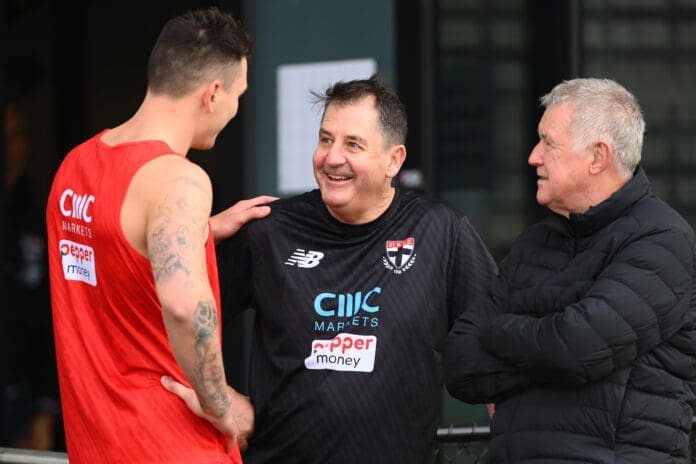 St Kilda coach Ross Lyon remains upbeat ahead of his side's game against the Western Bulldogs on Saturday night, however has stressed his side has "no excuses" heading into the Roud 2 encounter.
The club has been clouded with injuries during the pre-season and continues to take numerous injury hits.
Speaking at RSEA Park on Thursday, Lyon confirmed ahead of selection that two more players, Jimmy Webster with a hand injury and Jack Bytel with a knee problem, would miss the upcoming round.
Bytel suffered from an impact injury early in the game last week and was removed from the field and then later returned. He was then admitted to hospital that night due to discomfort.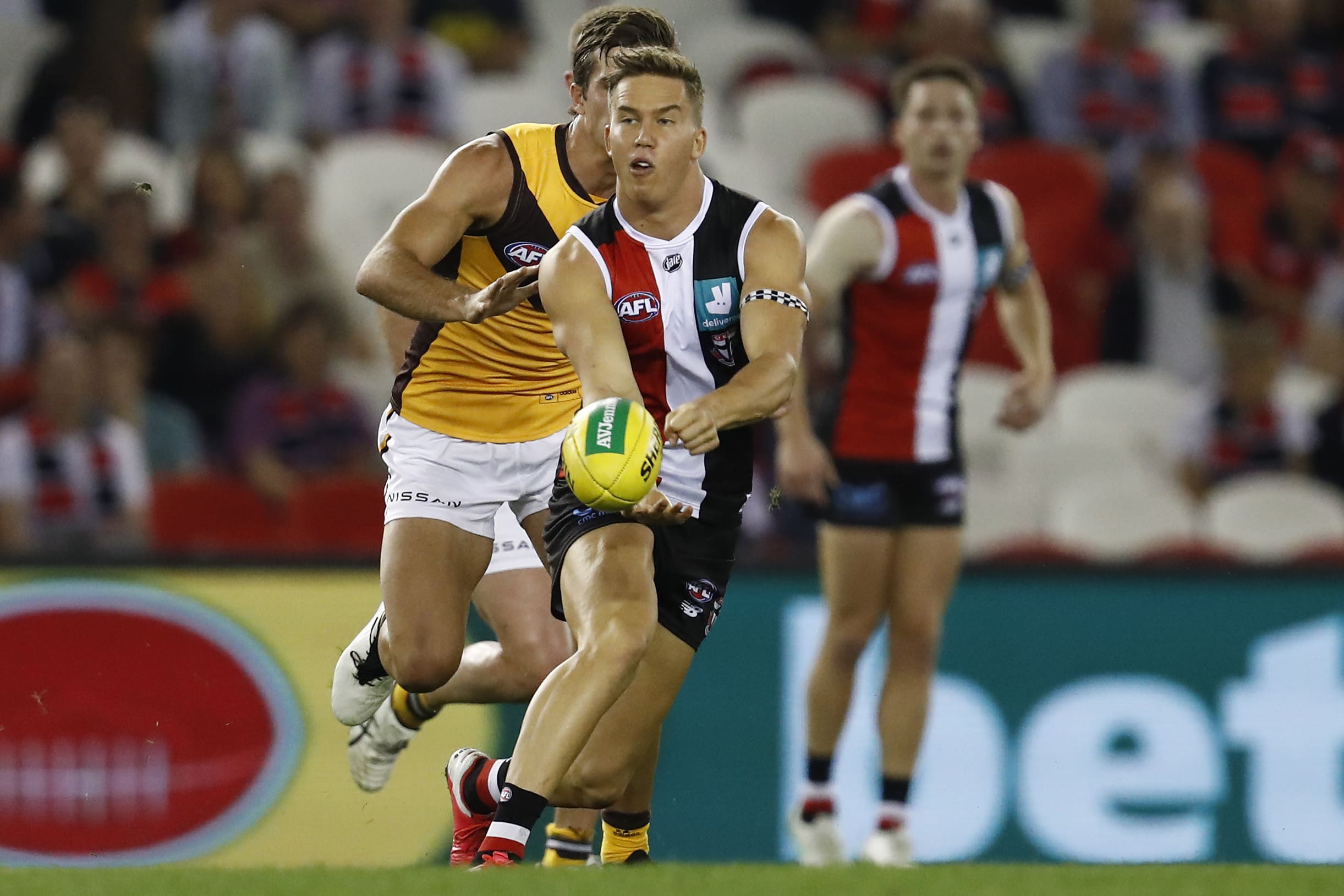 Lyon labelled Bytel's potential risk as infection but reassured he would be back shortly.
"Jack Bytel was unfortunate. There was no boot involved but the ground was pretty firm so it was like an impact injury," Lyon said.
"The risk is infection and my last update was that he was still in hospital just on an IV drip so that's the real risk. If there's no infection then he'll get moving pretty quick but he won't play this week."
Although St Kilda's long list of injuries now includes Bytel and Webster, veteran midfielder Seb Ross will make his return from a calf complaint, while Marcus Windhager is in the frame to return as the tactical sub after being listed as an emergency on Thursday. 
Lyon commended Windhager and his performance throughout the pre-season, albeit impacted by injury.
"Windhager is available and obviously he has had a great summer," Lyon said.
"I haven't got a lot of coaching capital (with Marcus) and he got injured within the first five minutes, but his run and his versatility speaks volumes. I can only judge him on his application and I can't ask for anymore, really. He's a goalkicker though, always kicks a goal at training."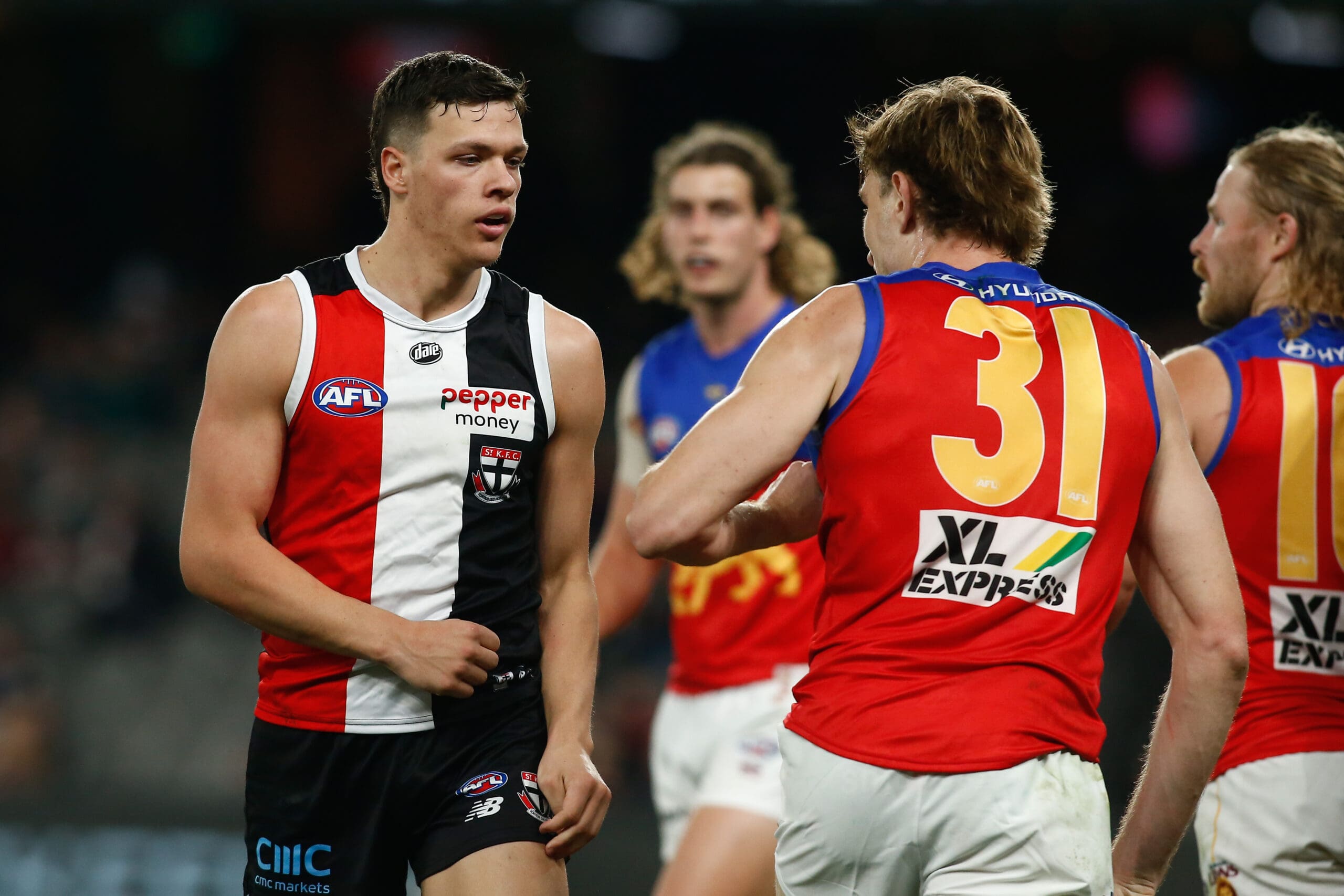 The St Kilda coach is keeping a keen eye out for young talent to fill the holes in his lineup for the weeks ahead, making it known that he was impressed by players in the VFL last weekend at RSEA Park.
Lyon noted that Jack Peris, Cooper Sharman and Tom Highmore all gained his attention and could be on the verge of joining the senior level until the injury list starts to clear up.
"Jack Peris was really good, a precious small forward and Cooper Sharman was good and Tommy Highmore," the Saints coach said.
"We'd love the cavalry to come at some point. Outside of the two we get back next week, we're probably holding our breath for a month."
When speaking about preparation for Saturday night's clash with the Western Bulldogs, Lyon was firm in not letting the long injury list and young and inexperienced forward line become an excuse for a potential loss.
"We are very confident in what we rolled out (in Round 1) and I've said that publicly," he said. "I mean that hasn't changed.
"Our young forwards were under a lot of pressure. If you think the three key forwards, if you include Phillipou, they all have zero games, zero games and seven games but they held up pretty well with the support of Zaine Cordy.
"We have experienced smalls, Dan Butler, Jack Higgins and Mason Wood really contributed, so we have no excuses, certainly no excuses here."
St Kilda will challenge the Western Bulldogs on Saturday night at 7:25 (AEDT) at Marvel Stadium for Round 2.