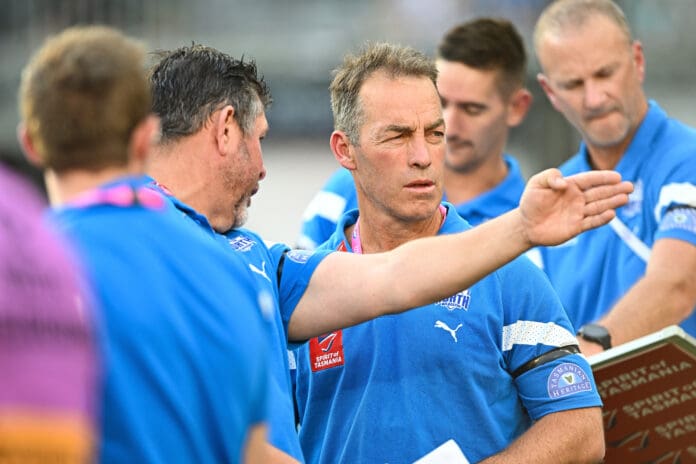 Although the AFL-enacted investigation into alleged misdeeds at the Hawthorn Football Club has concluded, a return to work date for North Melbourne head coach Alastair Clarkson is yet to be provided.
Clarkson stepped away from his post at Arden Street in May, with those close to the 55-year-old citing his desire to place importance on his own well-being after allegations of racism and sexism were levelled at him and fellow ex-Hawthorn employees Chris Fagan and Jason Burt.
Earlier this week, it was confirmed by league chief Gillon McLachlan that "no adverse findings have been made in the Independent investigation against any of the individuals against whom allegations have been made".
In the wake of Tuesday's findings, North president Dr Sonja Hood released her own statement, stressing that Clarkson's health and well-being remained paramount.
"The past eight months have taken a huge toll on Alastair and he has been remarkably stoic. He has remained loyal to the process throughout despite having been denied natural justice for so long," Dr Hood's statement, released on Wednesday, read.
"For now, he will remain away from the club as he looks to get his own physical and mental health in order. We're happy for him to take as much time away as he feels is necessary.
"Everyone misses Clarko – but rest assured, the club is in great shape and we are able to give him all the time he needs to get his health right."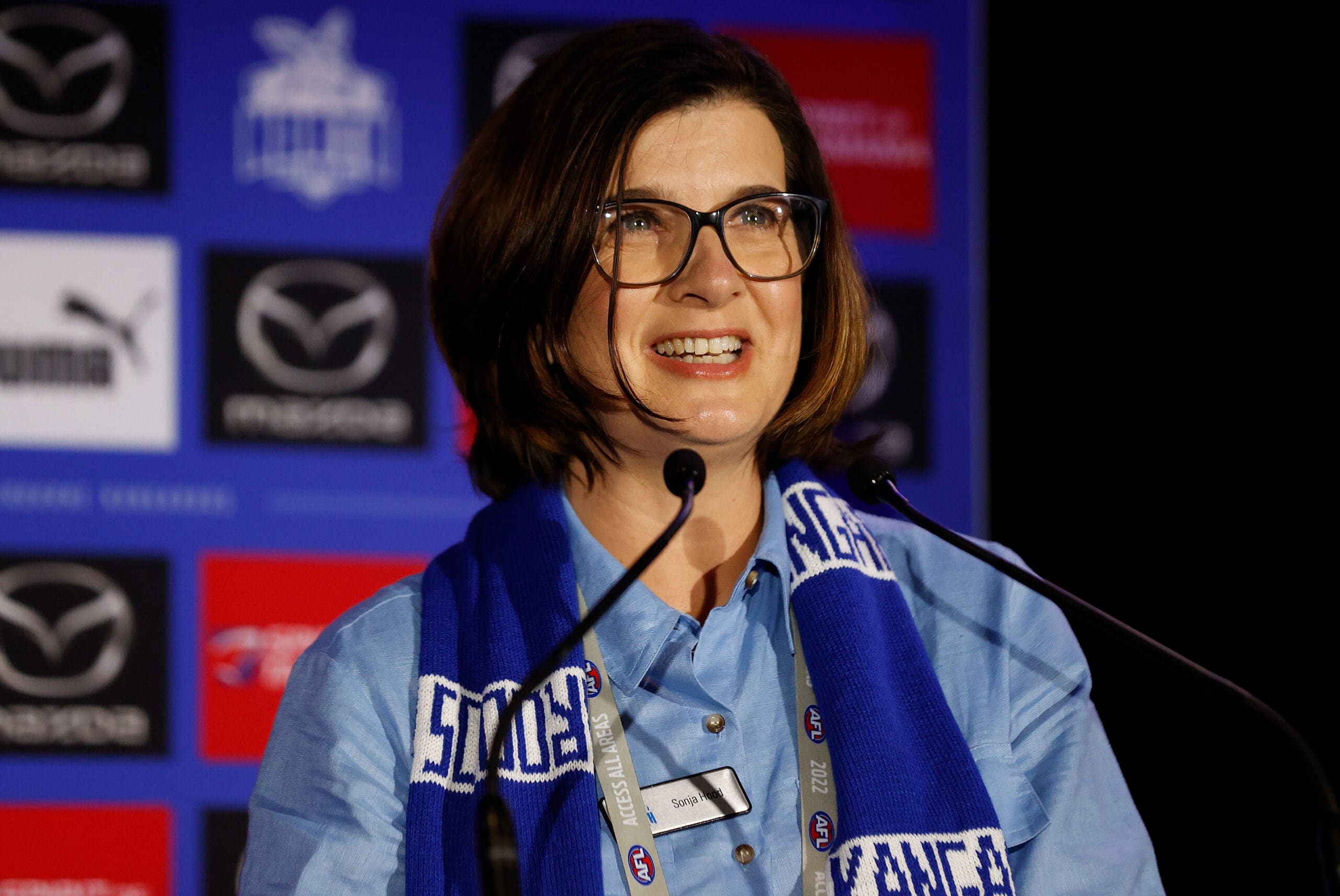 Dr Hood also pressed that after taking time to speak with Clarkson as well as adjacent parties, she was "not surprised" at the panel's verdict.
"In terms of Alastair's situation, I am pleased – but not surprised – that the independent panel cleared him of the allegations of wrongdoing," she added.
"Having heard Alastair's story, spoken to many of his past players (Indigenous and non-Indigenous) and colleagues, and had a chance to review the documentation presented to the independent panel (much of it as late as last week), this is a just outcome, albeit one that was a long time coming."
Clarkson's manager, James Henderson, also weighed in, taking time to tweet his thanks the North Melbourne Football Club for their care shown, as well as announcing that his client was "relieved" at the four-person panel's findings.
Thank you @NMFCOfficial for your care and support of Alastair. He is relieved that this investigation is over with no findings against him. His well-being remains his priority and we will not be making any public comment at this time. https://t.co/fiTjuKsyl3

— James Henderson (@jahenderson63) May 31, 2023
In spite of the panel's verdict, Clarkson and other aforementioned parties could still face ramifications, with Leon Zwier - the lawyer acting for the First Nations families who laid the allegations last year - stating that his clients would be seeking to have their case heard by the Human Rights Commission.
The Kangaroos will be led into battle by interim coach Brett Ratten for the third successive week when they face old enemies Essendon under the Marvel Stadium roof on Sunday evening.