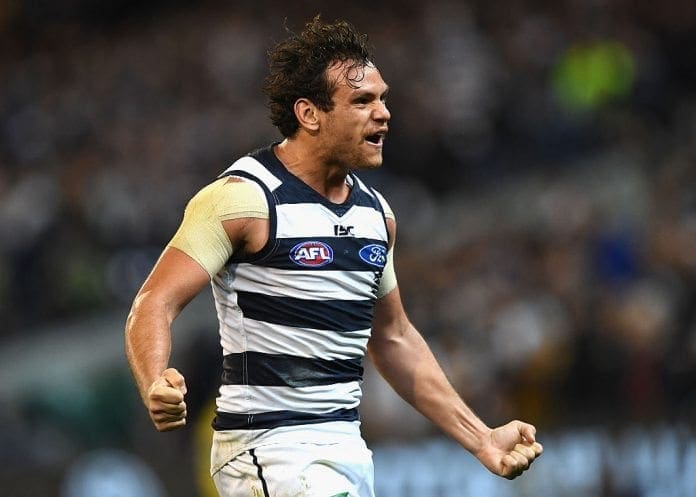 Steven Motlop has returned in far better shape than he did last pre-season, as he looks to put a disappointing year behind him.
The enigmatic star returned to pre-season training last year visibly overweight and it subsequently resulted in an up and down season for the 25-year-old, which culminated in being put on the trade table by the Cats.
However, new part-time forwards coach, Brad Johnson, says he has been impressed with Motlop after just a few sessions down at the Cattery, with the forward  "ready to sink his teeth into a big pre-season".
"I actually saw him in Darwin last week ... and he (Motlop) was at the Michael Long learning centre where they've got the big facility up there which is just first-class and he utilised that (to train) through his entire break, which is good to hear and great to see because we know the impact a Steve Motlop can have, especially when he's fit and firing and in the right space," Johnson said.
The Bulldogs' legend also said a number of younger Cats are ready have break seasons.
"From the guys that I'll work with I think Nakia Cockatoo is really developing into his body really well. He looks really fit at the moment — I know there's a long way to go before the season starts — but he's one that's hit the ground running," Johnson said.
"And then all the other guys (are looking pretty good), look I've done a couple of sessions so far ... Jordan Murdoch's moving pretty well, so there's a few guys that are in pretty good form."