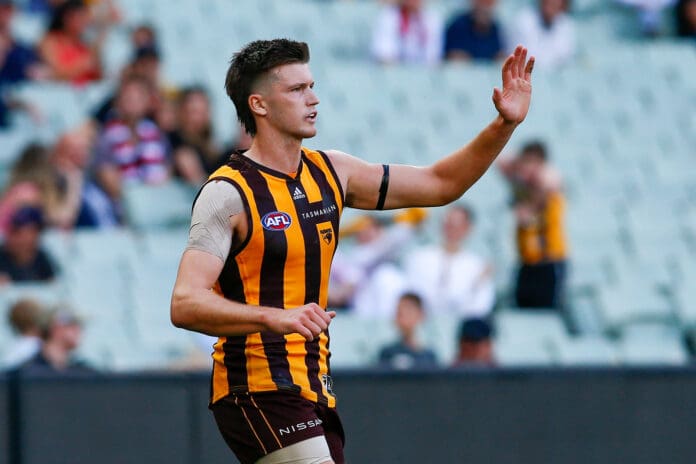 Hawthorn senior coach Sam Mitchell has confirmed that young Hawk Mitch Lewis has suffered a setback in his recovery from an ACL sprain, with his expected return to be slightly delayed.
Lewis was originally expected to return in Round 4 or 5 after avoiding surgery on his pre-season injury but is now facing an issue with his other knee.
Speaking to media on Wednesday, senior coach Sam Mitchell confirmed that it was Lewis had hit a roadblock in his recovery, but the club was hopeful to see him return around Round 7 or 8.
"His knee that he has had his ACL sprain on is coming along nicely and is in a good position, but his other knee is causing him a little bit of trouble, which he is probably around [round] seven or eight now, at best," Mitchell said.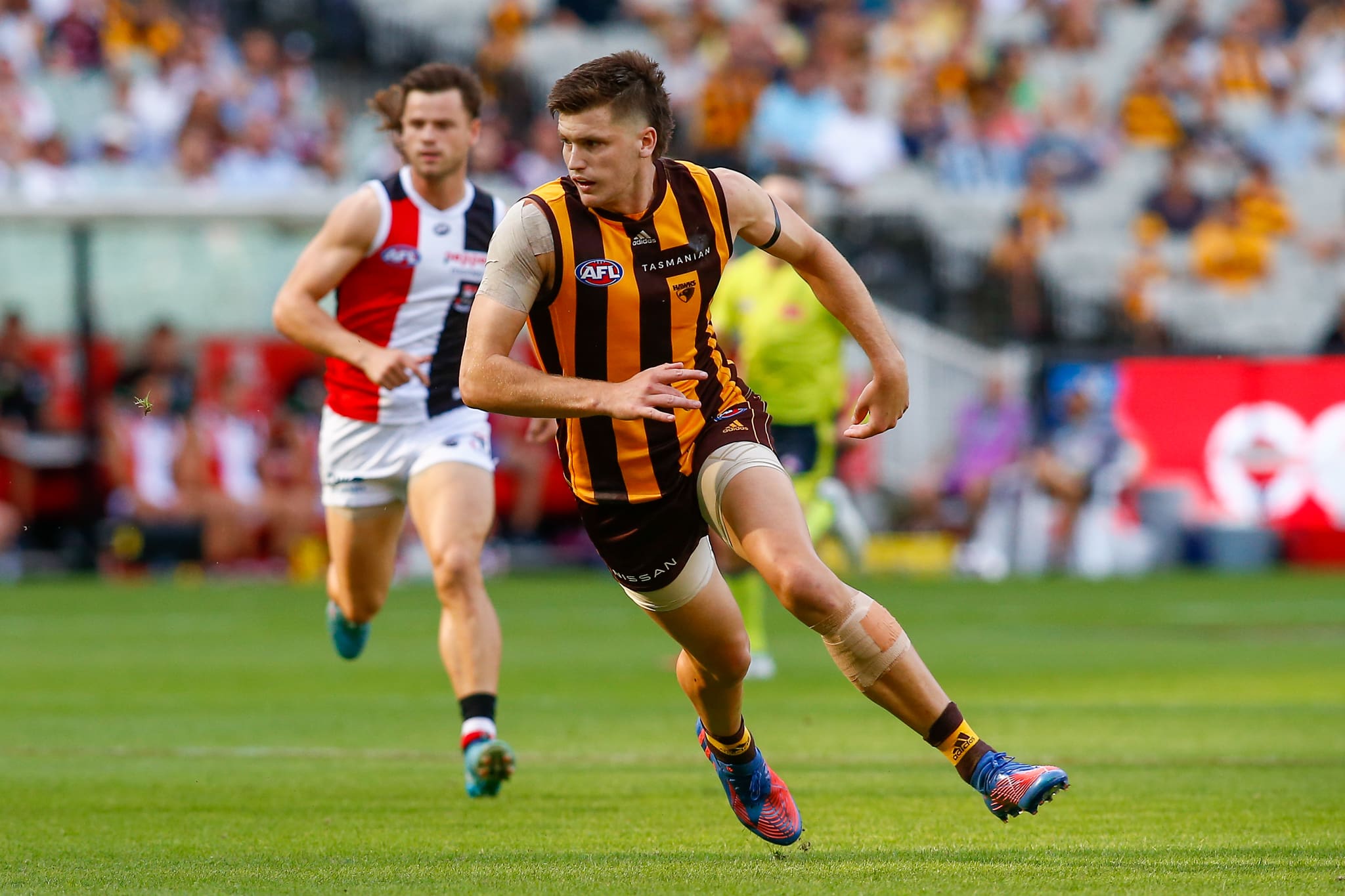 Lewis remains on the short-term injury list alongside Emerson Jeka, who should complete his recovery from a hamstring injury in the coming weeks, while Mitchell is hopeful Chad Wingard will return to the side for Round 4.
The Hawks will face the winless reigning premiers in the traditional Easter Monday slot but aren't writing off their opposition despite their slow start to the season.
"I don't know if I would say they are in a bit of a struggle. They have been here before. They have always been a side that has been able to respond. They are a quality outfit, and they are better than the way they are playing," Mitchell said.
"When they played in the grand final and were just so dominant for the majority of the year, knowing that we had beaten them was a source of confidence to say: 'OK, they are the best team in the competition and have 16 games in a row or thereabouts, and we had beaten them through the year'.
"[But] that wasn't in their best form, they had started last year a little bit slowly. We will have a look at something we did last year, but both teams have changed significantly in that time."