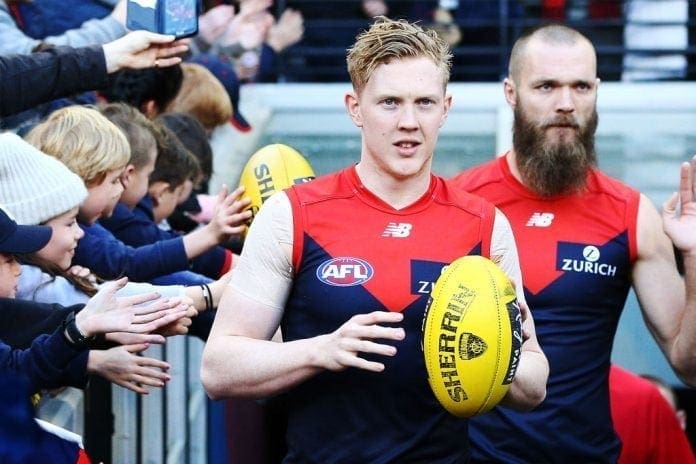 Clayton Oliver looks set to miss some pre-season action as he undergoes shoulder surgery on both shoulders.
His crashing style on the football had caused him to hurt both shoulders separately throughout the year, as he played through the injuries.
Melbourne Football Manager, Josh Mahoney, downplayed concern over the severity over the injury.
"Clayton injured both his shoulders during the year and will require surgery. He will have a Latarjet operation on both shoulders," Mahoney said.
"It's not as significant as a full shoulder reconstruction, but Clayton will need a 2-3 week separation between the procedures."
Gary Ablett has a similar operation in 2016 to avoid any further dislocation of his shoulder.
Oliver was a contested ball force in the 208 season for Melbourne, and he has been credited as one of the factors that helped shift Melbourne into the finals team they were this year.
Oliver is arguably the best player to emerge from the 2015 AFL Draft and at only 21 years of age has superstar potential over the next decade.
The timetable for Oliver's return sets him at a return to contact in January at the earliest.
Melbourne will want Oliver back as soon as possible, as they look to a return to September football in 2019.