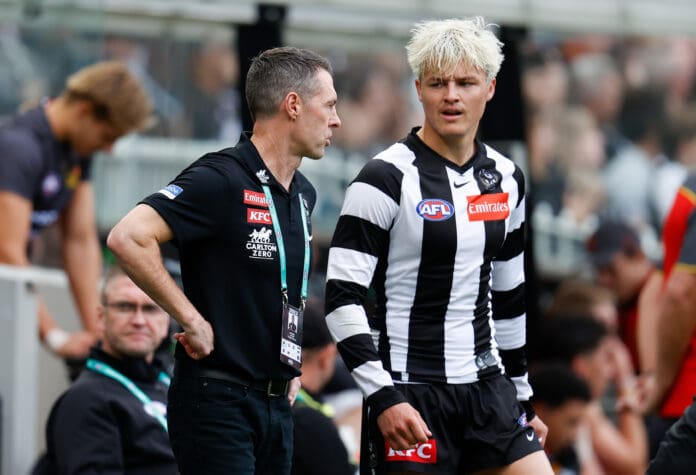 Collingwood coach Craig McRae has revealed he, and the club, are eager to "seek clarity" around the officiating of young forward Jack Ginnivan.
The lively forward kicked the opening goal of the four-point win after earning a free kick but found himself on the receiving end of little love from the umpires in the second half of the match.
Despite several tackles seemingly catching the 19-year-old above the shoulders, no whistle was blown, prompting McRae to reveal that he would follow up with Brad Scott, the AFL's general manager of football, to ensure Ginnivan was receiving a fair deal.
"Maybe I need to get some clarity. As far as I am aware, it is a free kick, so we'll just get some clarity around that. You can't (not) get paid a free kick because we don't like you. I'll get some clarity around that," McRae said in his post-game press conference.
Ginnivan has kicked 21 goals so far in 2022, but with ten of those as a result of free kicks, conversations around the young Magpie's tactics have been plentiful.
"Playing for free kicks is an interesting way of putting it. I think players are really good at avoiding tackles and learning how to evade tackles and make it hard to be tackled," McRae said.
"We tell our players to spend time over the ball which means you're likely to get some front-on contact. Being tackled versus getting tackled we practice that.
"I think it's a skill. It forces the tackler to really being on his best game. Is it within the rules? There is no rule against it at the minute. I think it's smart; I think it's smart play."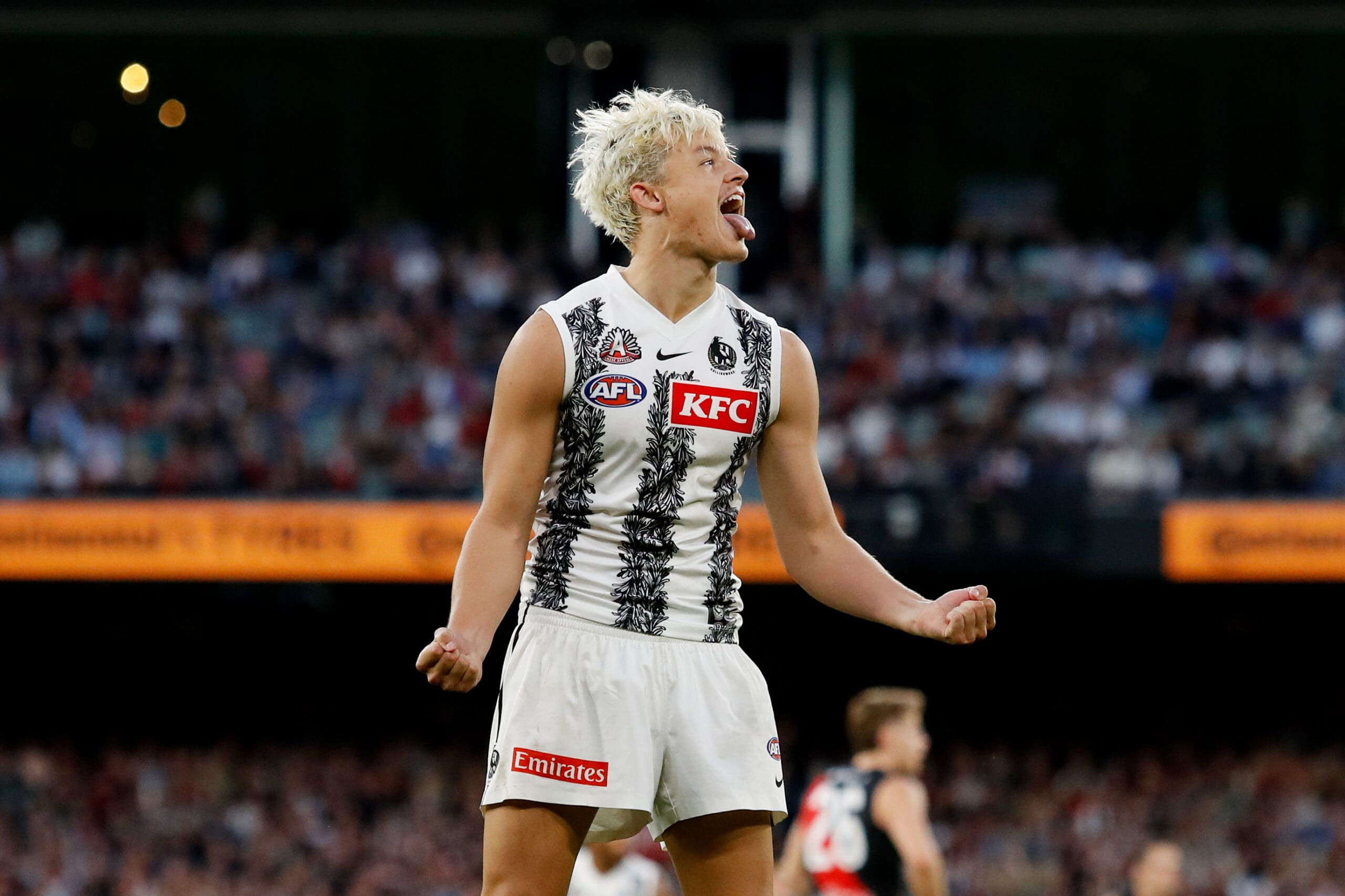 Hawthorn coach Sam Mitchell spoke to media after the match, agreeing that there was an "art" to Ginnivan drawing free kicks inside 50, but praising the response of his players.
"Clever small forwards, a lot of them, in their kitbag, is the ability to draw a free kick. Paul Puopolo was a guy I played with for a long time that was a master of it. There is a real art to it," Mitchell said post-game.
"If you're going to be a small forward, having that in your kitbag is pretty helpful. Ginnivan has got (an ability) to genuinely draw a free kick. Our players were very aware of that going into the game. I thought they handled those situations really well."
The win over Hawthorn sees the Pies in the top eight heading into Round 13, with matches against Melbourne, GWS and Gold Coast to come in the next month.