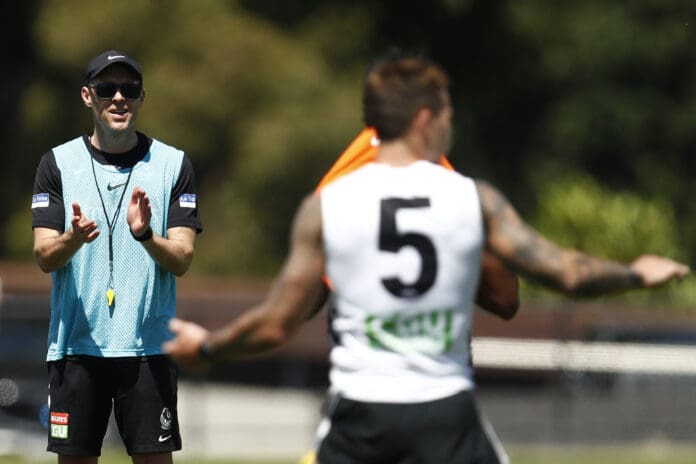 Collingwood coach Craig McRae has offered insight into his club's planning for the year ahead, while explaining the reasons for Scott Pendlebury's extension as captain for another season.
The Magpies will enter the second season of their list rebuild and their first under 'Fly', who was appointed as senior coach in September last year.
The squad McRae has inherited is one that offers an intriguing dynamic, with a range of their youth-dominant list yet to cement their place among Collingwood's best 22.
While the club prepares for another year toward the foot of the ladder, senior figures like Pendlebury will play a critical role in aiding the development of the Magpies' junior ranks in setting them up for a premiership window he'll unlikely be a part of. 
Having signed a new two-year deal last year and having his appointment as skipper confirmed for 2022, McRae and the club have backed their all-time games record holder to continue tradition while the club undergoes a new norm.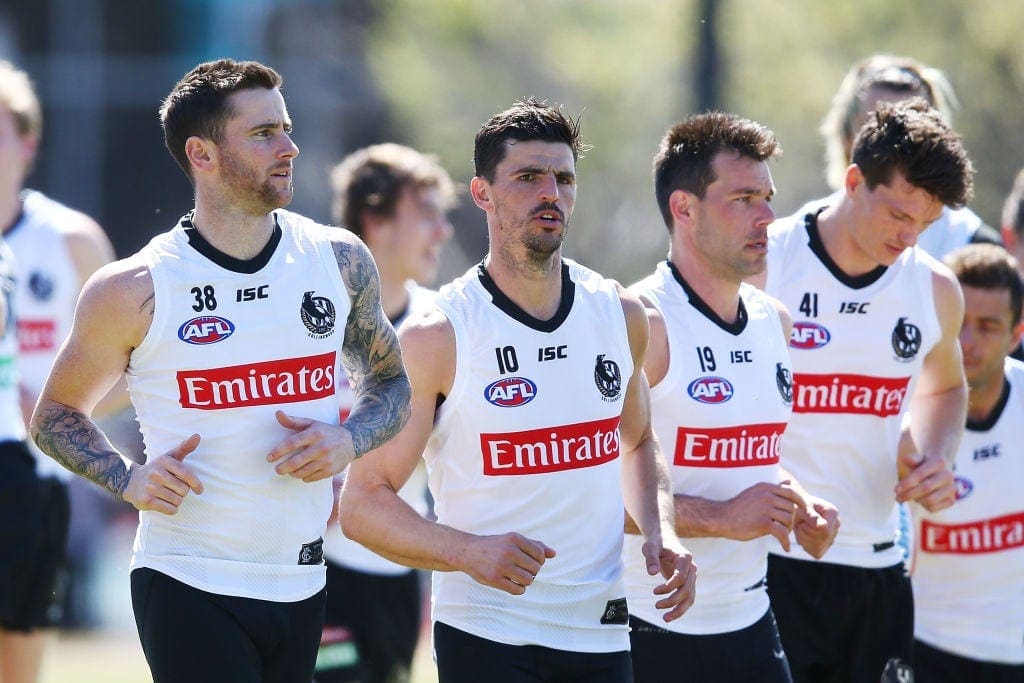 While several potential suitors have been knocking on the door to replace Pendlebury, McRae revealed to News Corp that the decision was left solely to the 34-year-old.
"I think he's earned the right, it's his decision. He's clearly a great leader," McRae said on the five-time Copeland Trophy winner.
"I think there's a lot of reasons why it was always his decision. I let him be, I didn't pester him with it.
RELATED: Pass mark for McRae, De Goey and retention priorities: Five burning questions – Collingwood
"I just wanted to get a feel for what he was thinking. He said he still had the fire in the belly for it and that was enough for me.
"All the leaders around him, I was specific in having conversations with them and they were all of the same view that he's clearly the best leader we have, which is not a blight on anyone else, he's just outstanding with the way he leads."
McRae flagged several players stood out as options to replace Pendlebury past this season, with All-Australian defender Darcy Moore one of the first to spring to mind for the Magpies coach.
Fellow defensive duo Jeremy Howe and Brayden Maynard have also shown the credentials required to captain Collingwood, while star Taylor Adams and forward Jamie Elliott have made a case of their own.
"There's many that could've taken over, so it's not an issue that we don't have one (successor). I think there's probably four or five that could easily step up," McRae said.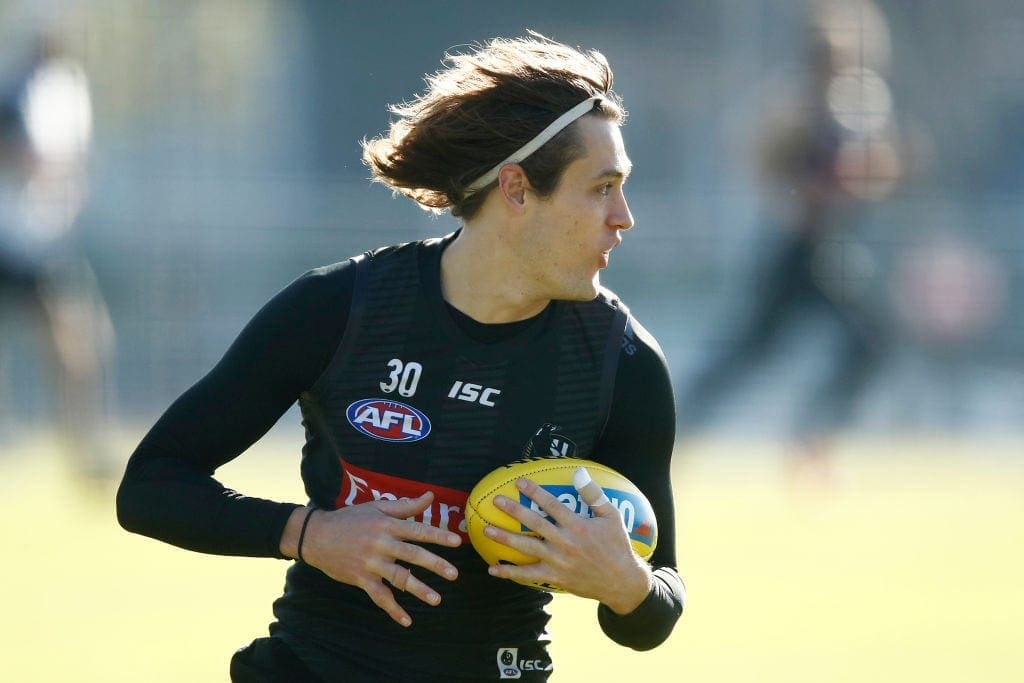 "You're never going to please anybody when you make a decision but within the four walls, when it was announced, were all in agreeance that it was the right decision.
"There's no perfect model of leader but there's a lot of guys that have great leadership qualities.
"I think Darcy Moore comes to mind – he could easily step up to that position. You've got Taylor Adams. Jeremy Howe could easily captain, Brayden Maynard is showing some great qualities to lead from the front.
"A guy like Jamie Elliott, who's never really been in a leadership position, is leading from the front, just to name a few."
Entering his 17th season at Magpieland, Pendlebury is set to be deployed in defence throughout McRae's maiden season at the helm of the Holden Centre, with the Magpies' marvelled midfielder having held a leading role in Collingwood's engine over the past decade.
The transition won't mean Pendlebury will be absent from midfield duties, however the switch will allow more time for the likes of 2021 best and fairest Jack Crisp, Maynard and top draftee Nick Daicos to experiment through the centre.
Crisp has already shown an adept presence through midfield across the past two seasons in sharing his workload across the defensive third of the field, with greater opportunities as an onballer on the horizon for the former Lion.
Daicos is also set to be a presence in midfield, however McRae has flagged the father-son prodigy will also be run through the Magpies' backline.
Since joining officially Collingwood in November, the talented teenager has quickly impressed his senior coach with his ability to find and accurately distribute the Sherrin.
"Nick's shown already in the early pre-season that he's an elite decision-maker and he's an elite kick – those things stand out straight away," McRae added.
"Whenever we get in game sets, he sees things that others don't see and his ability to get in and out of traffic is standing out already in the short time he's been with us.
"I'm determined to play him in multiple roles. We're going to try to play him across halfback and through the midfield, and then I'm certain he'll play some time forward, too. It's just a matter of trying to get him to adapt to the physical nature of AFL footy."
McRae will begin his senior coaching tenure in the AFL against St Kilda on Friday, March 18, with Magpies fans set to get a first look at their club's 2022 side when they clash with Hawthorn and the Giants as part of their pre-season schedule.