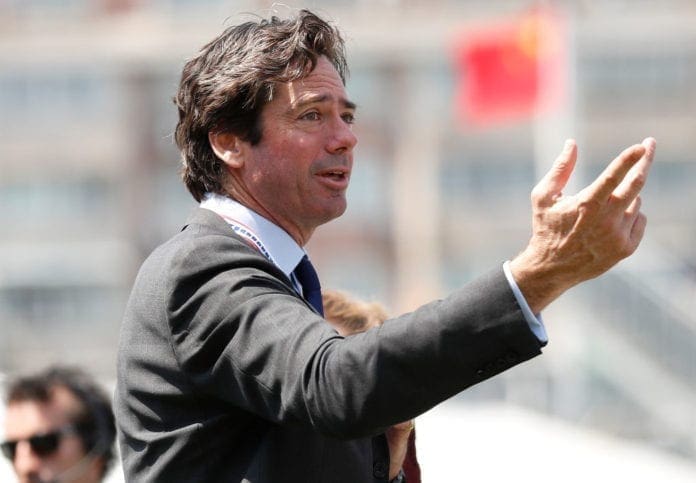 AFL chief Gillon McLachlan has today announced that the AFL season will not return to Victoria this year unless there is a dramatic turnaround in COVID cases.
The league boss confirmed reports that all 10 Victorian clubs will be based in Queensland for at least the next 10 weeks.
"The evolving situation has meant we have had to make decisions quickly. For this, I can't thank clubs, players, coaches umpires, staff, broadcasters and corporate partners enough," McLachlan told reporters.
"Understanding the ongoing situation in Victoria, Victorian teams will be based in Queensland for up to 10 weeks."
He said that the AFL will ensure players' families who want to stay with them will be able to.
"Families and loved ones who want to join their partners now Queensland, we will facilitate this."
"We need to deal with this uncertainty and this is a clear plan ... that provides greater certainty for everyone."
All the Victorian clubs heading to Queensland will be allowed a combined 100 payers and staff inside their bubble.
The remaining 11 rounds will be squeezed into a nine-week window before the finals series begins.
McLachlan said that the current plan remains for the grand final to be played at the MCG.
"At the moment we are focused on the next 100 games of our season."