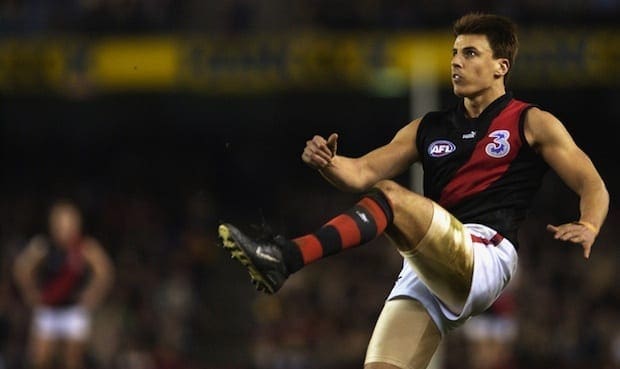 Former Essendon champion Matthew Lloyd has revealed the five players he would want kicking for his life.
Lloyd wouldn't be the worst pick himself, booting 926 goals during his playing career from 1995 to 2009, including two campaigns with over 100 majors.
He is a three-time Coleman medallist and led Essendon's club goalkicking on 11 occasions.
Speaking on AFL.com.au, Lloyd explained that goalkicking is one of the key skills that hasn't improved over the game's history, hence most of the older names on his list.
Lloyd counted down from 5-1...
5. Paul Hudson
Lloyd said: "Some may say that's surprising, but he was an opportunist. When he got the ball, he just never missed.
"When I played against Paul Hudson I just knew when he got the ball he was going to make you pay. Often I would just go back to the goalsquare, there was no point pushing up the ground getting ready to help out in another area. Because we just knew Paul Hudson was going to nail every opportunity he got."