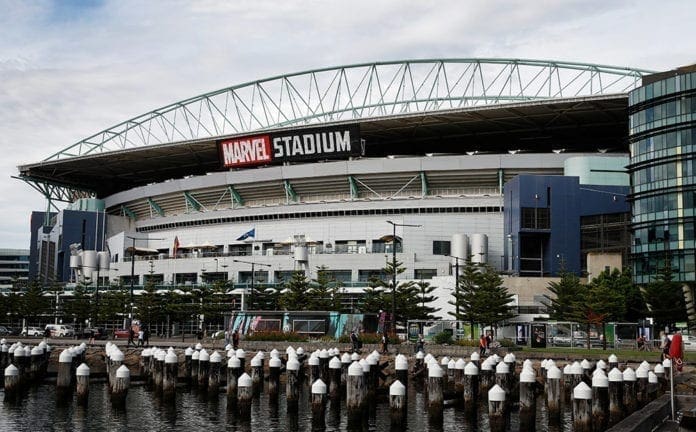 The AFL's decision to purchase Marvel Stadium in 2016 could get them through the current financial crisis caused by coronavirus, according to SEN Chief Sports Reporter Sam Edmund.
The AFL purchased the stadium for $200 million in 2016, despite being able to purchase it in 2025 for $30, as part of the original agreement when the stadium was built in the late 90's.
Speaking on SEN's Whateley, Edmund stated that the AFL will use the stadium to get a line of credit from the banks.
"The AFL has approached NAB for a loan given they could secure a line of credit against their biggest asset Marvel Stadium," Edmund said on the program.
"Now, absolute worst-case scenario they can sell Marvel Stadium. They have the assets that the NRL don't, which explains the NRL's desperation to continue in so many ways.
"It might ultimately save the game, the purchase of that stadium."
Host Gerald Whateley also agreed with Edmund, talking of two reasons why this could help the AFL.
"There could never have been a better time to own (Marvel Stadium) than now and the foresight to buy it, they could have waited about a generation and bought it for $1, but they did spend the money out of the future fund," he said.
"I imagine it is going to serve them on a number of fronts. One is against the line of credit, but two will be the staging of a season when that comes.
"It's going to be the most important asset that the AFL has and I think we'll look back and marvel at their management to buy it at the time that they did, without being able to forecast what would happen."