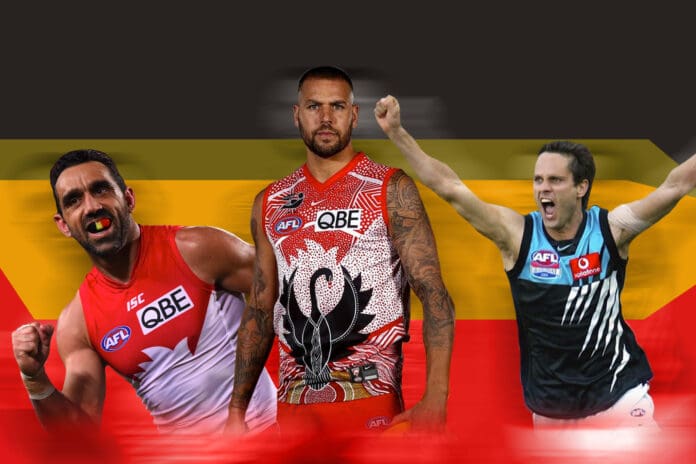 Throughout the history of our great game, there have been so many incredible first nations players that it's almost impossible to rank them, so to make things easier, we're looking only at players from the AFL era.
Unfortunately, this rules out some heavy hitters, Sir Doug Nicholls being one, an incredible athlete who symbolised reconciliation and was knighted for his many exploits. The same goes for the great Syd Jackson, who won two flags with the Blues in the 70's.
Sadly, this also rules out Geelong legend Polly Farmer, who revolutionised the way Ruckman play today and also goes for the Krakouer brothers, Phil and Jim, who some say had a telepathic link that they used to dominate opposition teams and win games single-handedly.
Finally, Maurice Rioli also misses out, despite being one of the best players of his era and inspiring a generation of Indigenous players to make it to the AFL.
So with all this in mind, here's our top 10 players from the AFL era:
10. Nicky Winmar
While not as decorated as most on this list, Winmar's contribution to the game is perhaps greater than any.
His famous stand at Victoria Park is legend and inspired many others to take their own stance against racism.
All that aside, as a player Nicky was electric, capable of the spectacular, whether it was flying for a screamer or kicking a wonder goal, he could do it all.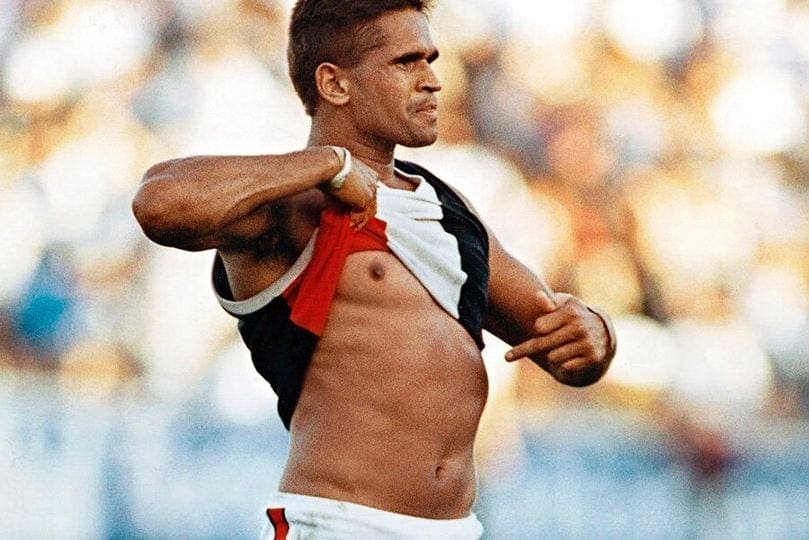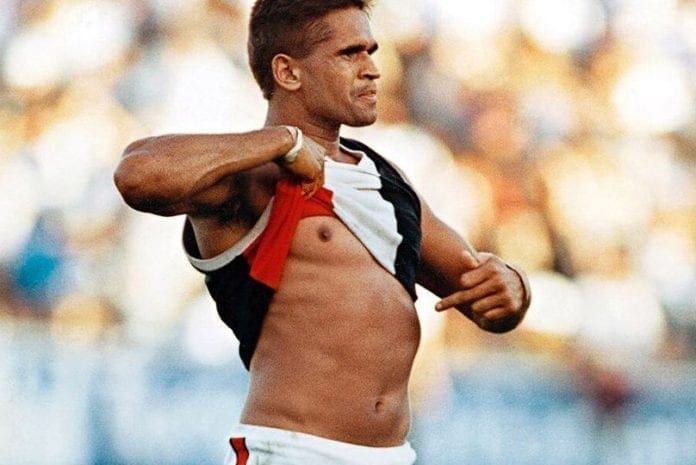 Nicky Winmar's famous protest against racism at Victoria Park in 1993.(Image: Wayne Ludbey)