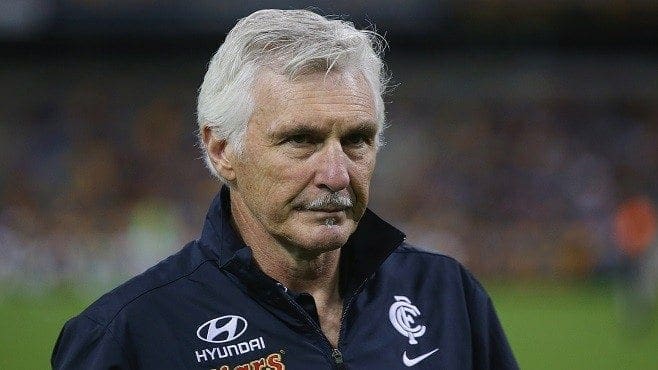 Former Carlton coach Mick Malthouse has warned the club that the good times may not be on the way back just because they have sacked David Teague.
Malthouse believes there are far bigger issues than just the coaching role at the Blues, he says that Carlton cold be on a path to nothing unless things change, and fast.
Carlton made the decision to part-ways with Teague after an independent review found that the gameplan implemented by the former Carlton Best and Fairest winner was to offensively minded.
Teague was sacked on Thursday and Ross Lyon has become the clear favourite to take over at Ikon Park with new Carlton President Luke Sayers keen to bring in someone with experience.
Malthouse believes though that the issues at Carlton go far beyond the coaches box and have done so for a very long time.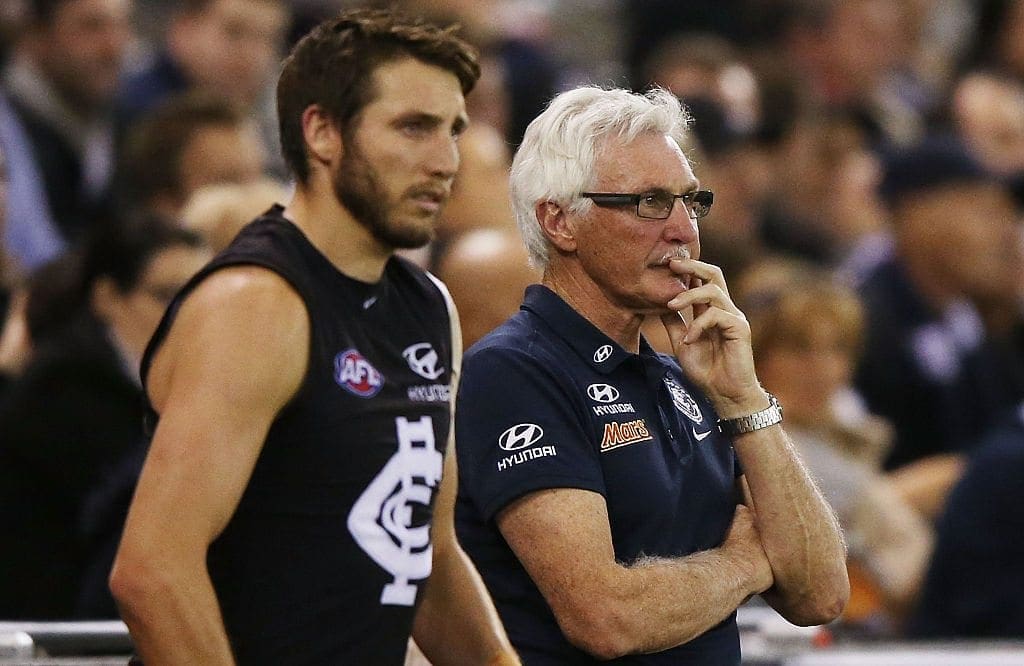 The coaching games record-holder wrote in the Herald Sun that he believes the Blues could be headed down an all-too-familiar doomed path that could repeat itself over again if they aren't careful.
Malthouse said Carlton has always been too happy to reflect on the past and rely on its former glories to shine the light into the future.
"I was staggered, and I still am, at the Carlton board's preoccupation with past players and past premierships," Malthouse wrote.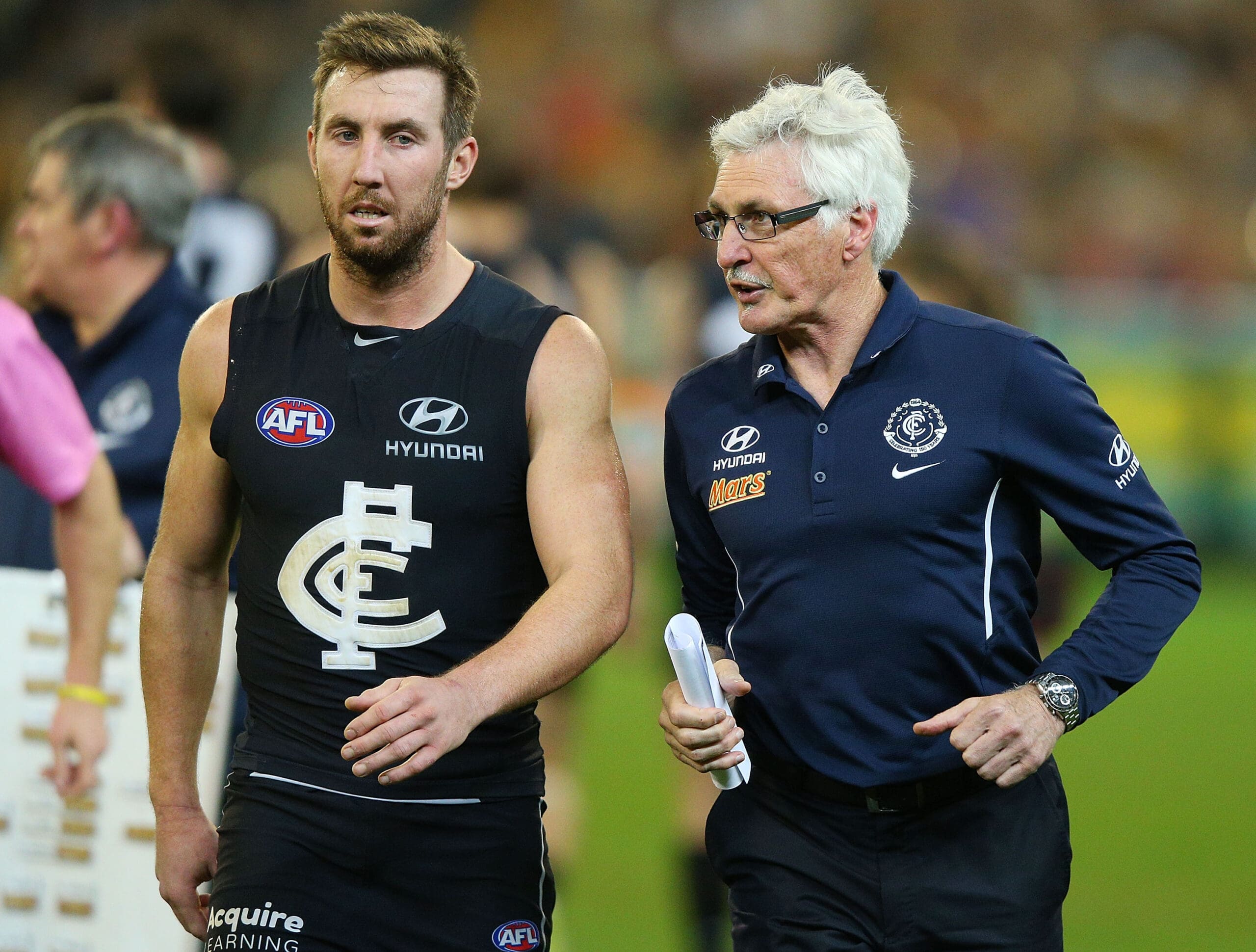 "It drags its VFL success around like a ball and chain.
"And it allows past players and high-profile businessmen, who can avoid ramifications by not taking up an elected position, to have too much influence at the club.
"I was reminded in one (regular) board meeting that the Blues had won 16 premiership cups. I quickly informed them that they had in fact won just a single AFL premiership (1995) which put the club in the low range for number of flags won since the AFL announced itself in 1990.
SEE ALSO: Former Blues believes Malthouse set club back 5 or 6 years
Carlton this week appointed former premiership player Greg Williams as football director, taking over from former captain and dual Brownlow medalist Chris Judd. Both hvaing starred for the Blues in a past tense.
Malthouse said that the pressure mounted on David Teague wasn't unlike what he faced when he was marched out the door of Princes Park in 2015. He wrote that the Blues had again fallen short of expectations set internally that maybe weren't realistic.
He believes the board are treating the Carlton Football Club like a business. And, while that's ok in some aspects, there needs to be an understanding that football clubs are different to a normal business.
"I really don't know David Teague outside of brief encounters and how the media portrays him," Malthouse admitted.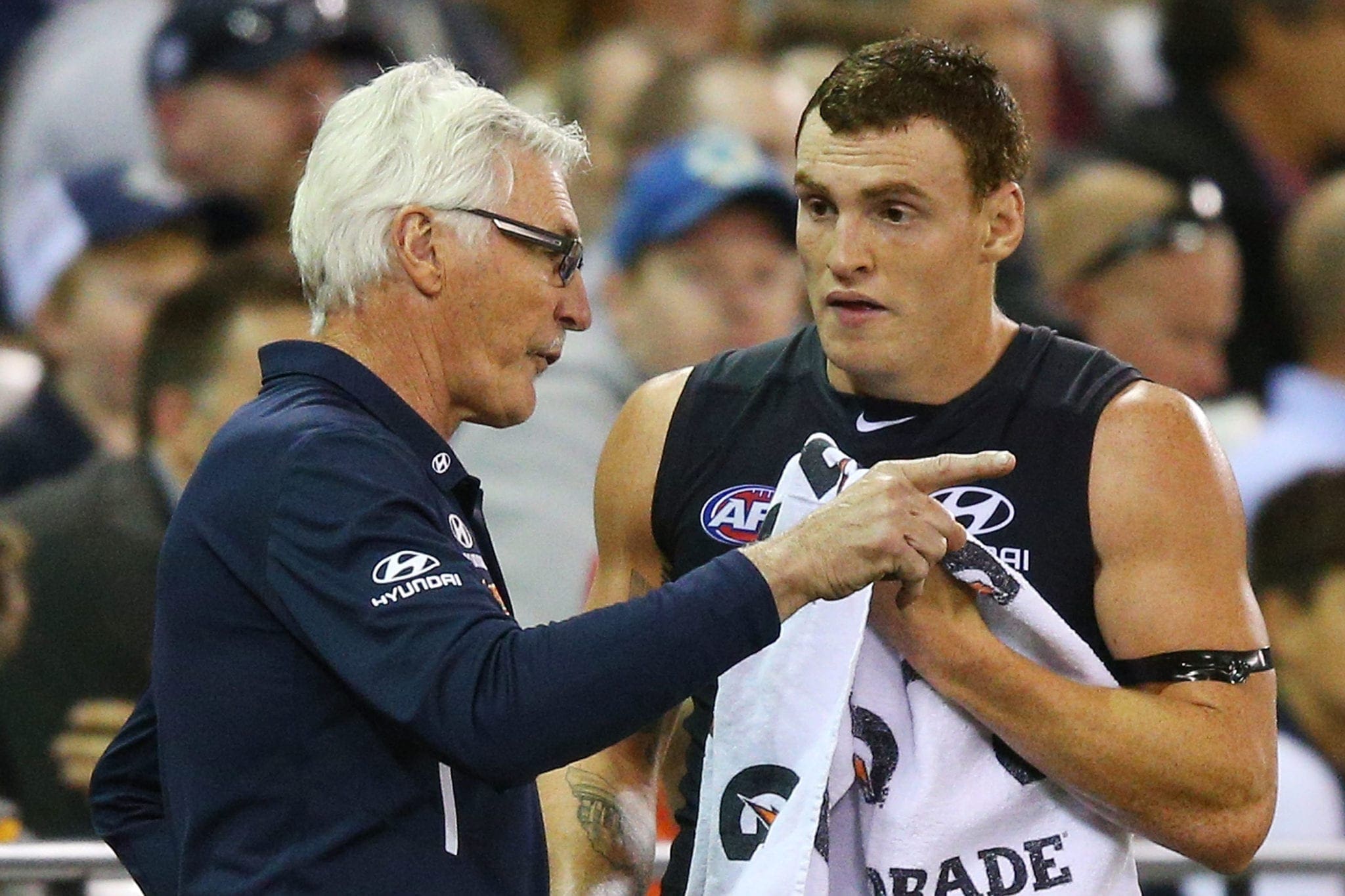 "But judging by his comments in regard to a lack of support from the board, I can assume he has experienced what I and every coach since Denis Pagan has experienced at Carlton.
"It just appears that many of those who have been on the Blues' board hire and fire at will in their own companies and carry that over into the football club."
Carlton have sacked 4 head coaches in a decade with the club having not played a final since 2013.
Malthouse was at the helm for their last taste of finals footy and says that the board has a lot of work to do should the club want to return to the days they so fondly recollect on.
He said that despite the clear talent on the Carlton list, it wasn't Teague's fault they missed finals yet again. Instead it's down to a lack of support fro the board- similar to the lack of support he received in his time at Carlton.
"There is no doubt about the ability of players at Carlton when you run through the list. It is a club that possibly ranges between fifth and 10th on the ladder," Malthouse claimed.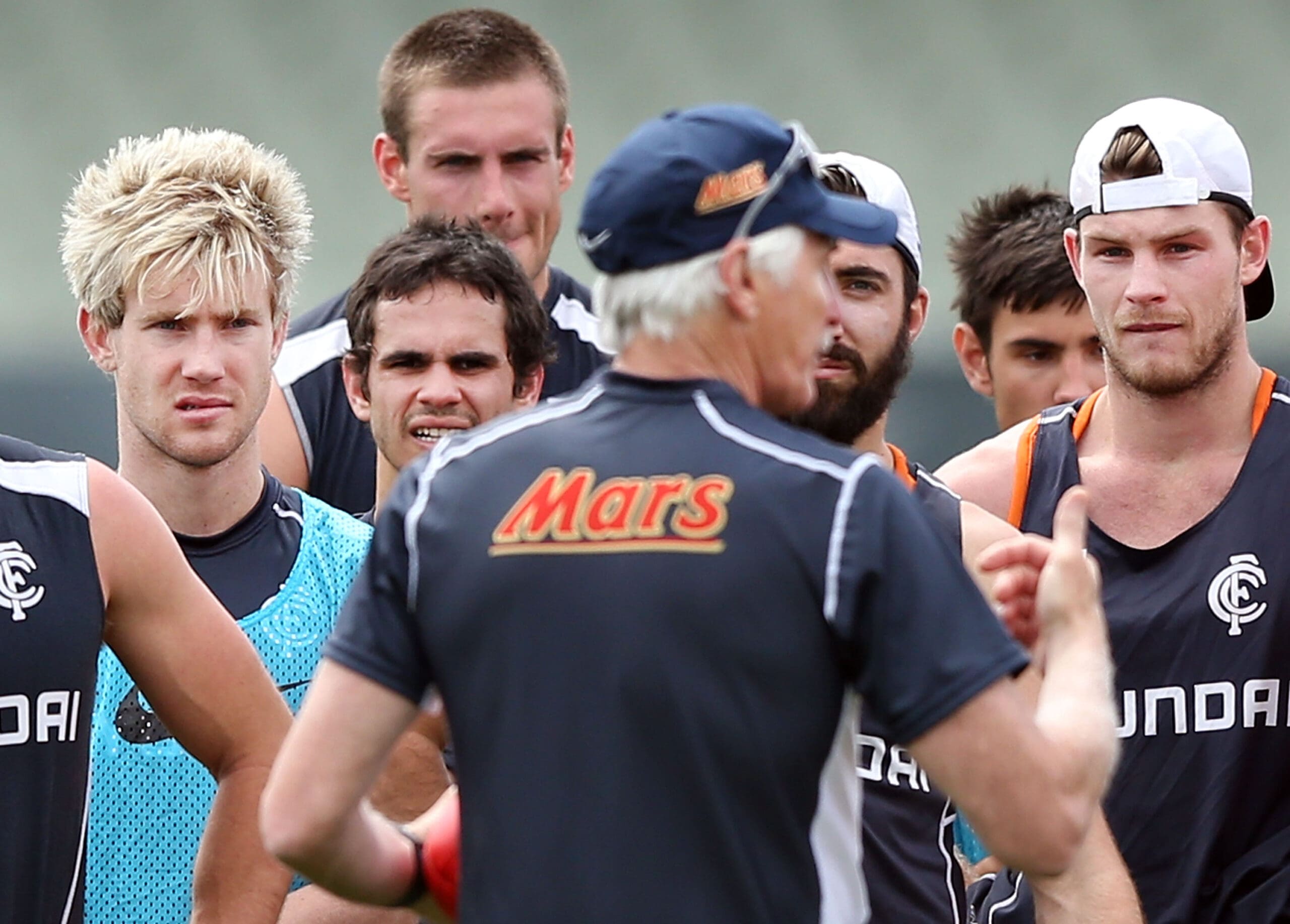 "If you think this is an inditement on Teague you are wrong. For a club to make the final eight the coach needs to be fully supported, and not constantly looking over his shoulder and doubting if he can survive his contract term as Teague has done for most of this year.
"There are a lot of things that need to go right, plus a bit of luck, for a club to play finals.
"So with a fair playing list, the new Carlton coach will need full support — not make-believe support, not some support, and not for some-of-the-time support — but full support from the board."
Malthouse compared the Blues higher-ups to that of Richmond. The Tigers board survived a potential spill before leading the club to three premierships in four years under the guidance of Peggy O'Neal and Brendan Gale.
Both of them backed under pressure coach Damien Hardwick in 2016 after the Tigers conducted a review of their own.
"If the Blues want a lesson they could talk to Peggy O'Neal and Brendon Gale at Richmond and get their template on how to make a coach feel fully comfortable in his job and able to perform unhindered," Malthouse said.
He added that Sayers hadn't convinced him yet that things were truly about to change at Carlton. Sayers has been on the board since October 2012, he was there for the entirety of Malthouse's reign.
So maybe Malthouse's grudge against the Carlton board hasn't fully healed. But he says that it sounds a lot like the issues that plague the once mighty Carlton aren't going anywhere.
"Judging by Carlton president Luke Sayers' comments that the Blues' focus is on "sustained and uncompromising high performance" and winning premierships, then I'm not sure they've learnt yet," Malthouse added.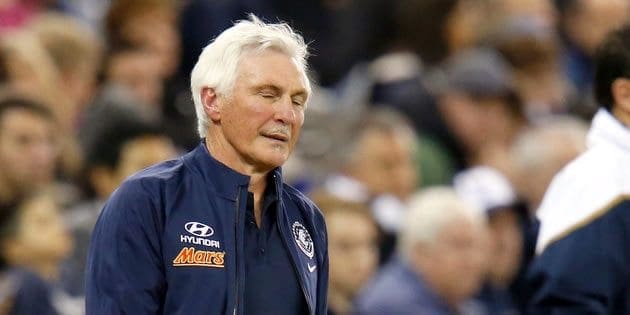 "This job could go to a proven coach or an unproven coach. It could go to a recycled coach. It doesn't matter who next coaches Carlton, unless the club uses the Richmond template of support, it will lead to another failure.
"My one tip for the Blues, for what it's worth, is to maintain their cultural past and remember the greats, but move forward, look forward, and charge forward."