With a number of big-name players moving clubs, AFL legend Matthew Lloyd has named his top five players who will make the biggest impact at their new clubs in 2021.
When talking on AFL Trade Radio, Lloyd spoke about St Kilda forward Dan Butler, who he believes had the biggest impact at his new club this year.
Butler joined the Saints after leaving the Tigers in last year's trade period and finished in the top three in the club's best and fairest count.
"Today it's about the biggest impact of all the players that have been traded. I know some of these deals haven't gone through yet," Lloyd told AFL Trade Radio.
"Dan Butler may have been the biggest impact player from last year's trade period, so it's about who I believe will have the biggest impact for their club in 2021.
"Some good players have been left out. I've left out Josh Dunkley, I've left out Adam Treloar, I've left out Isaac Smith, I've left out Ben Brown, but these are the players I believe will have the biggest impact."
5. Zac Williams (Carlton)
"Number five is the most speculative of them all. I say speculative because I'm not sure just how good this guy is, but I can't wait to see him at a big Victorian club and see how he goes."
"I'm going to back him in across the midfield and halfback. I thin he'll possibly play both roles, but it would be great for Carlton if he can be a real impact clearance player.
"He had 10 clearances and was bet on ground against Collingwood in a Prelim, so it just shows what he's capable of and he'll get those opportunities."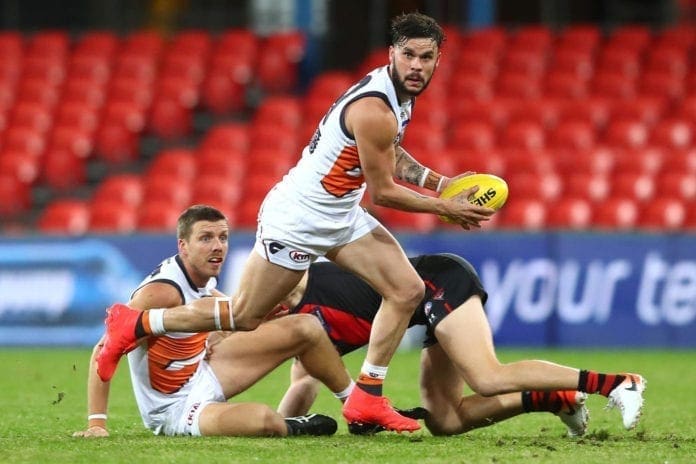 GOLD COAST, AUSTRALIA - AUGUST 07: Zac Williams of the Giants looks to pass the ball during the round 10 AFL match between the Essendon Bombers and the Greater Western Sydney Giants at Metricon Stadium on August 07, 2020 in Gold Coast, Australia. (Photo by Chris Hyde/Getty Images)