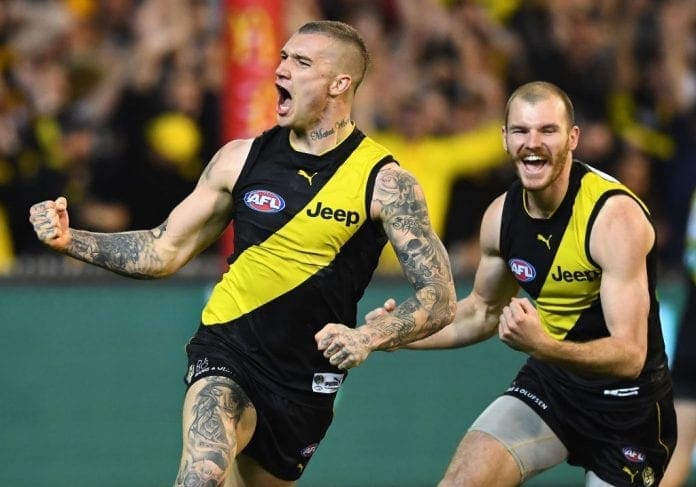 Premiership list manager Chris Pelchen has revealed his AFL club list rankings ahead of the 2018 season for The Age.
Surprise packets include the Crows down at seven, Collingwood at 10 and Melbourne up at five.
The New South Wales clubs top Pelchen's rankings, with GWS sitting top and Sydney second.
Pelchen expects North Melbourne and Carlton to struggle again in 2018, placing them last and second last in list quality respectively.
1 – Greater Western Sydney
"Very capable of taking the next few steps to achieve premiership success with existing talent and further development of their game plan. Expect another top-four finish in 2018."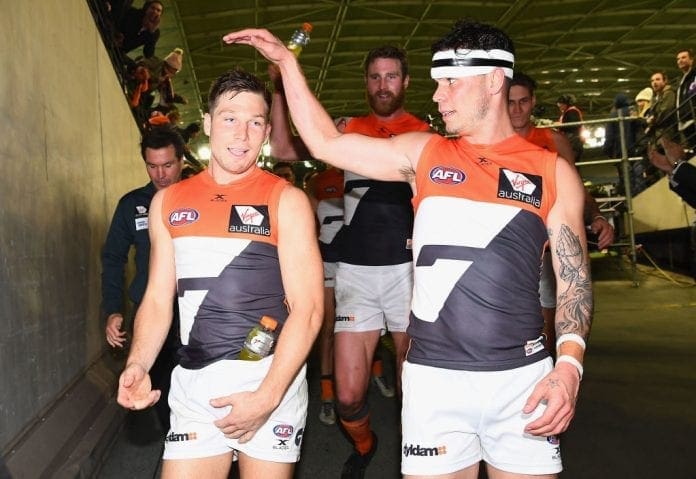 2 – Sydney
"If Sydney had started 2017 stronger, the finals may have been very different. Expect the Swans to compete strongly for the premiership again this year."
3 – Geelong
"While there are some challenges in defence, the Cats' overall list looks better than the one that finished second on the ladder in 2017. There's a nice balance between age/experience and structure/talent, so they should compete for another premiership."
4 – Richmond
"While they don't have the most talented list, the Tigers still haven't reached their true potential – an imposing thought for opposition clubs. But Richmond will need to "maintain the rage" to play on the biggest stage again as teams around them are better prepared for their game plan."
5 – Melbourne
"As Melbourne's talent continues to improve so will expectations of their performance – a four-six finish can reasonably be anticipated in 2018. Even bigger things can be expected from 2019."
6 – Port Adelaide
"Embarking on a pivotal year in the club's history. Their ambitious recruiting strategy will be one of the talking points of 2018."
7 – Adelaide
"Their list is of similar talent to their 2017 list so expect them to be a competitor again. Adelaide's immediate challenge is that several clubs around them on the ladder have further improved their lists."
8 – Essendon
"A top-four finish should be in their sights with one of the strongest spines in the AFL. With the continued development of their young midfield, they should be playing finals for the next five years."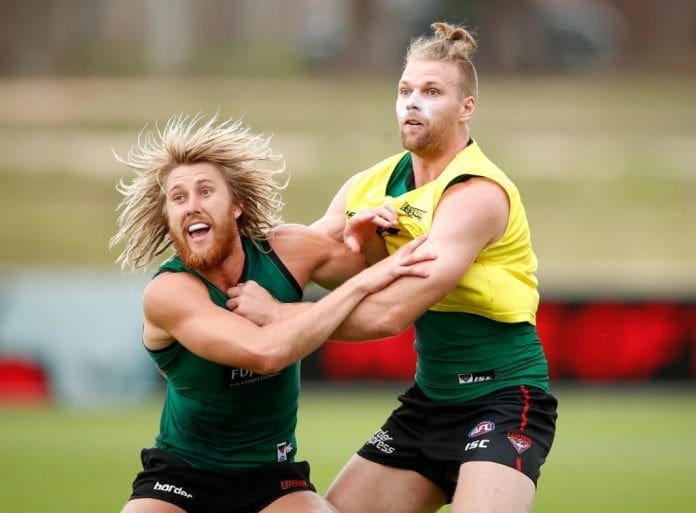 9 – Western Bulldogs
"Will be desperately looking to improve on 10th from 2017 but need to recapture the desire and work rate of 2016 to achieve a finals finish. This list has genuine ability so they should be competing for a six-nine position."
10 – Collingwood
"Should be competing for a top-eight finish in 2018. They need their stars to stay healthy to push beyond an eight-10 finish, but this is a talented list with reason to look forward to a positive future."
11 – West Coast
"While West Coast will aim to replicate their 2017 performance with another finals finish, it's more likely that nine-12 finishes await them in the next two to three years."
12 – Hawthorn
"The Hawks' best team will present challenges to its opposition in 2018 but they require an extraordinarily good run with injury to compete for finals. Anticipate nine-12 finishes in the foreseeable future."
13 – St Kilda
"They've flown under the radar in recent years carefully rebuilding their list but 2018 represents a pivotal season as they aim to play finals for the first time since 2011. While their list has nice structure and balance, it appears to lack enough elite talent to take them into the top eight so anticipate yet another nine-12 finish.
14 – Gold Coast
"Won't compete for finals in 2018 but they are a club with genuine reason to believe in a positive future. While talent alone won't bring success, Gold Coast will learn much from their past mistakes. Watch for the Suns to slowly progress in the next two to three years."
15 – Fremantle
"Unlikely to be playing finals again short-term but are slowly building a formidable midfield group – a characteristic of coach Ross Lyon's previously successful teams. Expect Fremantle to be troublesome opposition for a number of teams although they remain a work in progress for success beyond 2020."
16 – Brisbane
"Don't anticipate any significant ladder improvement but rest assured this list is developing nicely. The team is growing a strong combination of key-position and midfield prospects. Expect real improvement in 2020-21."
17 – Carlton
"Despite some positive development in the youngest parts of their list, the Blues still have challenges ahead. Don't expect any dramatic ladder improvement in 2018 but Carlton have arrested their decline and are in the process of building a talented group of young players. This list is coming from a long way back and is going to take another three or four years."
18 – North Melbourne
"North fans will need patience. The 2018 national draft presents a real opportunity for the Kangaroos to fast-track their rebuild as it contains some of the best under-age talent seen in the past 10 to 15 years. The Roos must be more aggressive during next year's trade and draft periods but in the meantime, a period of low ladder finishes is on the horizon."