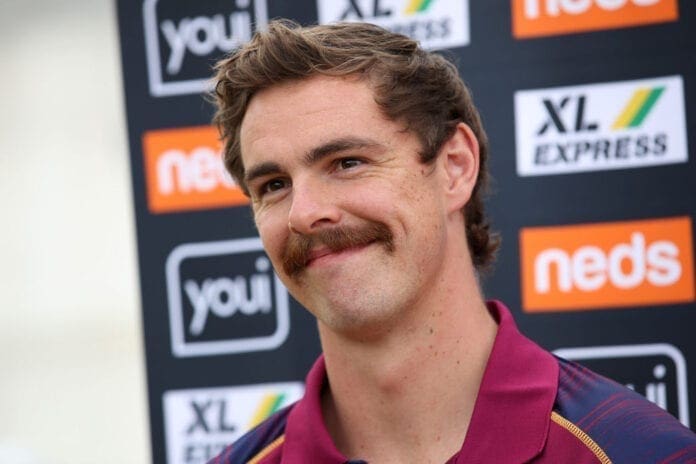 New Brisbane recruit Joe Daniher has opened up on his meeting with Sydney CEO Tom Harley that fueled rumours suggesting the former Bombers star would be heading to the Harbour City at the end of the 2019 season.
The 26-year-old revealed the pair didn't talk football, with Daniher rather looking to discuss his life away from the field, despite the key forward eventually requesting a move to the Swans at the end of the year.
Speaking on Mitch Robinson's Rip Through It Podcast, Daniher lifted the lid on his discussions with Harley, a close friend and mentor, stating he had looked to receive life advise from the former Geelong captain.
"I had a personal relationship with Tom so I gave him a call to see if we could catch up and I wanted to talk about his growth from being a player, moving out of the industry, he was CEO of a football club in five or six years which is just absolutely crazy," Daniher said.
JOE DANIHER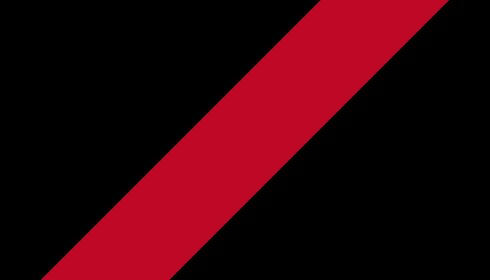 Essendon

2020 SEASON AVG

9.5
Disposals

6.3
Marks

0.8
Goals
"He was my mentor at the AIS (Academy). We caught up and had a brilliant discussion about how I could do things in life and what I needed to do to progress off-field and stuff like that.
"Someone obviously saw me with him and blew up about me going to Sydney and at that point I was like 'I'm not going to go to Sydney'.
"There wasn't even any chat of footy … as the year kept unfolding I wasn't getting too many wins with the body and the on-field stuff, so I started to think about a change, a change of environment, would that sort of help with the injury, help the mental state of performing and playing AFL, so it started to creep into my mind.
"Doing a little bit of reflecting, I had the choice to go to Sydney when I was younger and it was getting close to the end of the season and I was like 'maybe that's the best fit', so I did a bit of research in my head and what that could sort of look like and if it was feasible and rang my manager at some stage real late in the year and said 'I'm thinking of this' and he was like 'what' and I was like 'it's not actually connected (to meeting Harley earlier in the year)'.
"He was like 'just have a think about it' and I had a think about it for a few more weeks and was like 'yeah this feels like the right fit right now' and went out and asked for it."
Last week during our GF build-up @MitchRobinson05 spoke about Joe Daniher potentially landing at the Lions.

How dangerous will Joe and Eric Hipwood be up forward for Brisbane if they are both fit and firing? pic.twitter.com/QyhowEHNVR

— SuperFooty (AFL) (@superfooty) October 30, 2020
Following on from Daniher's official request to move north, the Bombers looked to play hard ball in negotiations, upping their demands for their star forward.
Discussions soon fell through where an agreement failed to land, with Daniher remaining at Tullamarine for the next 12 months before exercising his free agency rights in a move to Brisbane.
Despite the complications in a requested move to a rival club finding no resolve, Daniher commended how the Bombers went about their business.
"Essendon was fantastic and how we dealt with it was a really open discussion and they were like 'it's probably not going to happen' and I was like 'well, the old, you don't get if you don't ask' so I asked 'can we make this happen' and they were like 'if we get something that we think is fair, we'll make it happen for you' and I was like 'alright perfect'," he said.
"I was overseas at the time and they didn't get something they thought was fair and let's knuckle down for the season.
"As I touched on before it was unfortunate 2020, I couldn't get out there and have a proper impact for the club, that would've been nice and it didn't turn out to be a great year for us.
Joe Daniher won the 2017 Woolworths Mark of the Year with 52.7% of the fan votes, from Jeremy Howe on 40.7%, and Brodie Grundy 6.6%. pic.twitter.com/47uZGR684N

— AFL (@AFL) September 26, 2017
"I felt completely fine rolling back (into Essendon).
"Some people might not have been thrilled or happy, some teammates might not have been happy, but you can only do as well as you go in and train and I felt like I was putting in everything I could have and it's unfortunate I wasn't getting the benefit of that, I wasn't getting visual support for the guys 'I'm out here kicking goals for you guys I'm actually committed'.
"I was training reasonably hard to get out there, but it just wasn't happening for me, which was a bit unlucky, but I was very lucky with the people at the Essendon Football Club at the time, our GM, I was very close with our CEO and still am Xavier Campbell.
"I'm very thankful there's people at the Essendon Football Club I'll be able to have a relationship with well and truly into the future."
Daniher revealed that since moving north of the Tweed he has begun to see benefits in his preparations ahead of the 2021 season.
From 58m... Joe Daniher brings the house down! ☄️#AFLNorthDons pic.twitter.com/QFhQ059m45

— AFL (@AFL) April 19, 2019
"I probably started to feel good three or four weeks after the (2020) season and got some training in and now I'm feeling pretty good," he said.
The Lions are set to face Sydney in Round 1 of the premiership season on Saturday, March 21 at the Gabba.