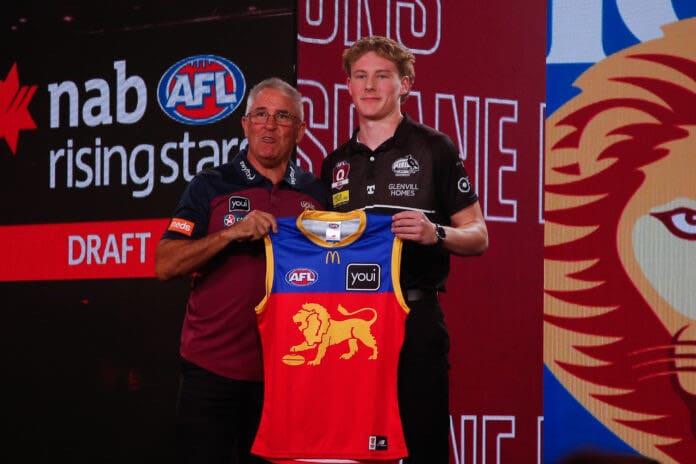 Brisbane father-son selection and first-round draft recruit Jaspa Fletcher won't train with the Lions' main group until the new year, with a back injury keeping the teenager sidelined for up to a month.
Fletcher officially joined the Lions' AFL squad on Monday night at the draft after the Western Bulldogs placed a bid on the Allies captain with their opening selection, with Brisbane able to attain Fletcher with the required draft points at the ready.
The selection ends Fletcher's long-awaited journey to joining Brisbane, following in the footsteps of his father Adrian, who played 107 games for the Queensland club.
Alongside fellow father-son prospect Will Ashcroft, who was selected with the second pick in the draft, Fletcher will prepare to return to his home state to begin his life as a professional footballer.
While draft night was a memorable moment for the versatile midfielder, the 24 hours leading up to the count weren't as welcoming.
"I'll be honest, I didn't sleep last night," Fletcher said.
"[I] had a flight early this morning, got down here and had a little bit of an issue at the airport with getting our baggage, so that ate the time away which was good.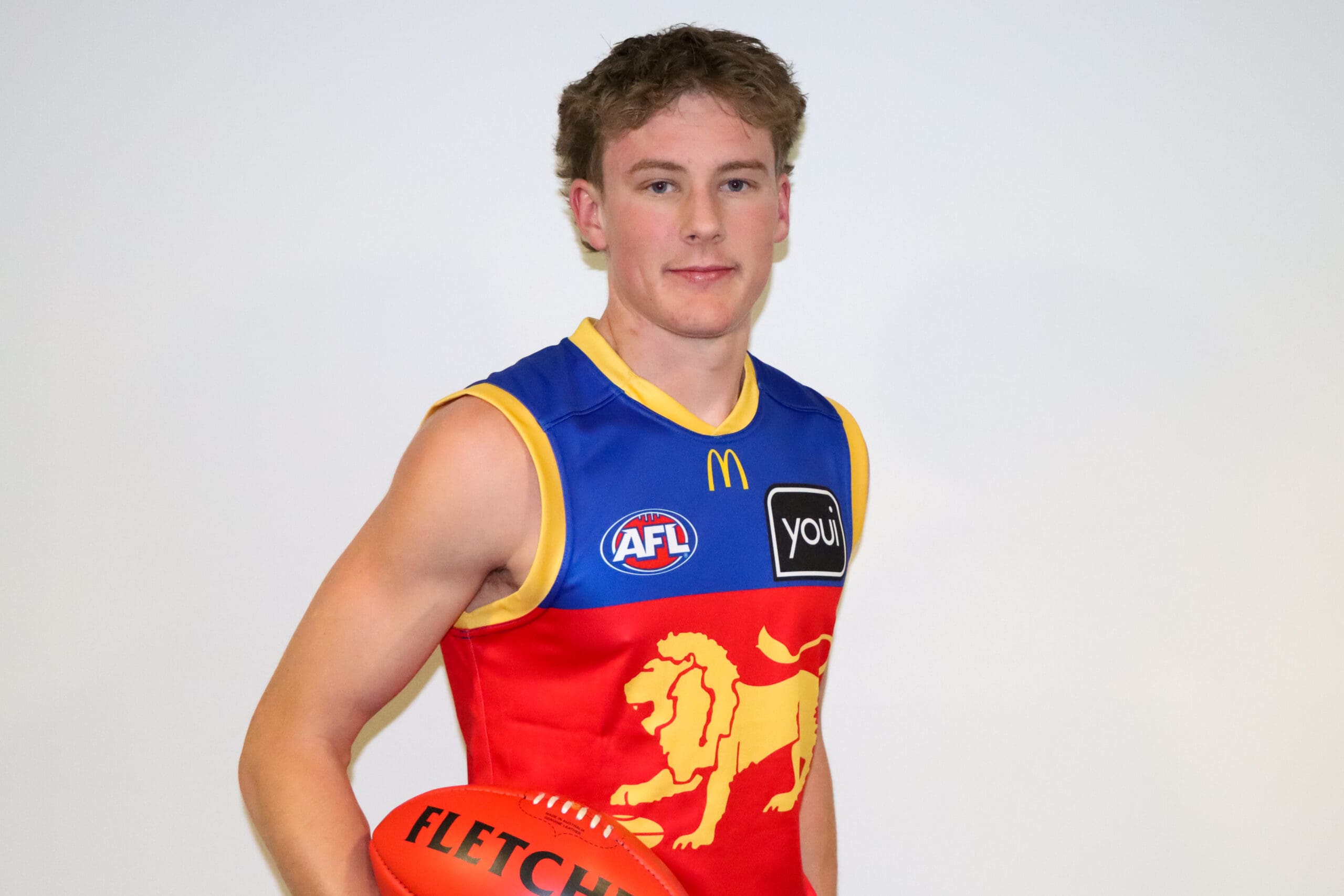 "Then once I got down here I saw the family, saw my manager to speak about some things and then got ready. It went pretty quick, I was a bit surprised it went this quick. I thought it was going to [be a long day]."
Fletcher and Ashcroft will fly up to Brisbane on Wednesday to officially meet their new teammates, however the former isn't scheduled to train until 2023.
After discovering a crack in his back following a long season, Fletcher was placed in the casualty ward and will require two to four weeks of rehabilitation before joining Chris Fagan's pre-season program.
"When I get up there I want to earn the respect, get around the boys and just get comfortable as well," an eager Fletcher said.
"[I'm] just going to work hard and if my opportunity does come it does come. I'm going to crack away with each training session and go from there.
Speaking on the injury, Fletcher said: "It was pretty unfortunate. I didn't realise I had this thing in my back and I didn't feel any pain at all. I just thought as a precautionarily we'll get a scan and it came back with a little crack.
"I'm pretty lucky I did two weeks of deload before [it was] conclusive. So that eats into my rehab and so I've only got two to four weeks left. It has me right for the start of January for when everything starts to get serious."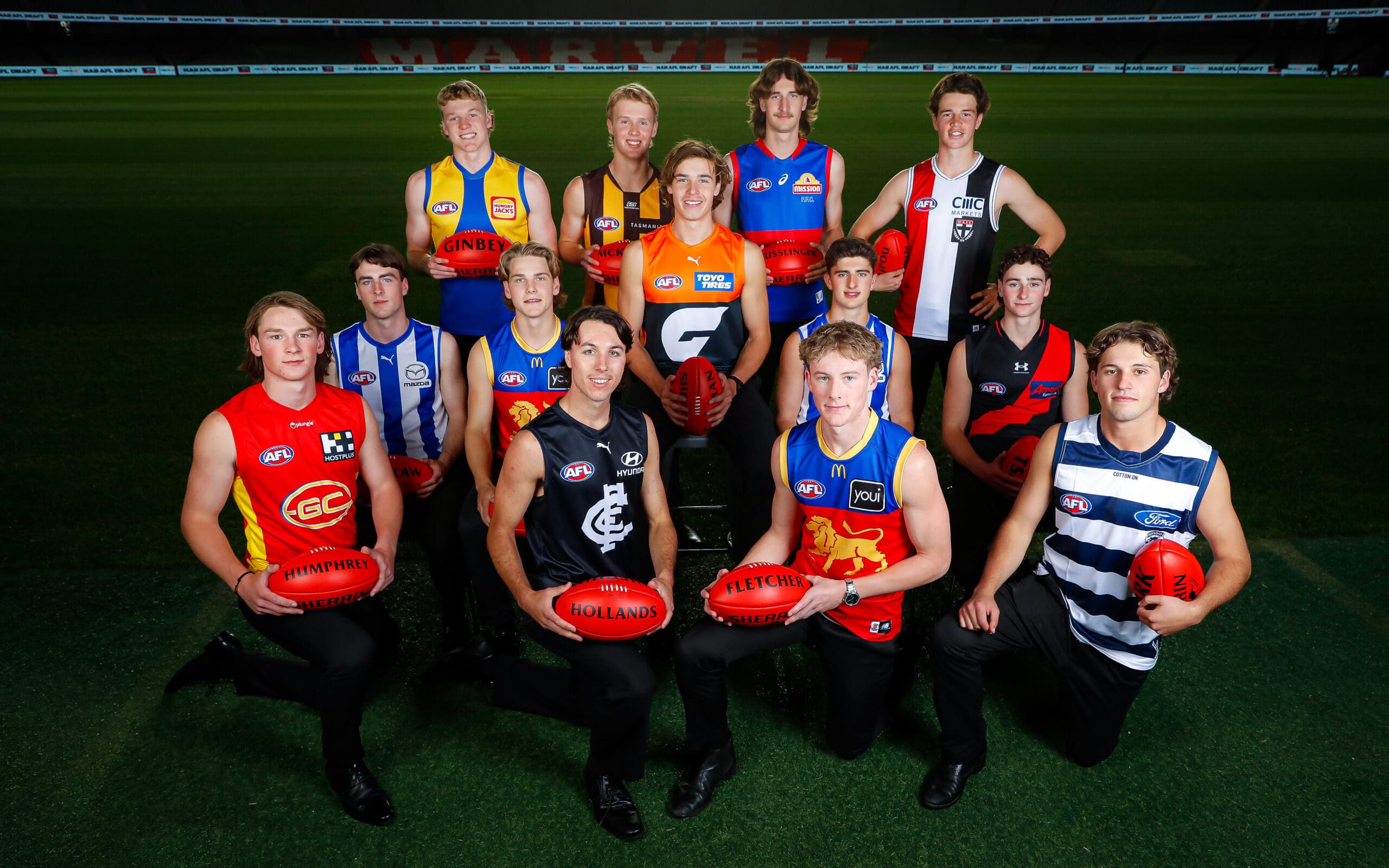 Lions recruitment manager Stephen Conole offered further insight into Fletcher's return to football, with the club taking a cautious approach with their newest draftee.
"He'll take it easy until Christmas and then post Christmas, hopefully all being well, he'll merge himself back into the main group," Conole said.
"By the time we start playing games he'll be up and ready to go."
The Lions' National Draft plans won't continue into the second night of the draft despite the club holding a pair of late picks.
Instead, Conole and his crew will look toward the Rookie Draft, where the selection of a third father-son prospect, Darryl McDowell-White, is expected to occur.
The run of familiar names heading to the Lions isn't likely to end there either, with Ashcroft's younger brother Levi also able to nominate as a father-son selection for the 2024 National Draft.
Levi was among the most impressive under-age players in the NAB League this year, where the 15-year-old averaged 15 disposals, 4.2 tackles, 3.3 inside 50s and booted 7 goals from his 6 appearances in the under-18s competition for Sandringham, a season that included a spot in the Dragons' premiership-winning side.
Like Conole and the Lions did with Will Ashcroft and Fletcher, the club are keen to have Levi around the club as he continues to develop at a young age.
"Levi will come up and do some stuff over summer," Conole revealed.
"He did it last year with our Academy lads and he'll do a similar thing this year. We'll keep him involved.
"He'll still be doing Year 12 down here, so he'll have a fair bit on, but we'll certainly try and assist him in his breaks and whenever we can."