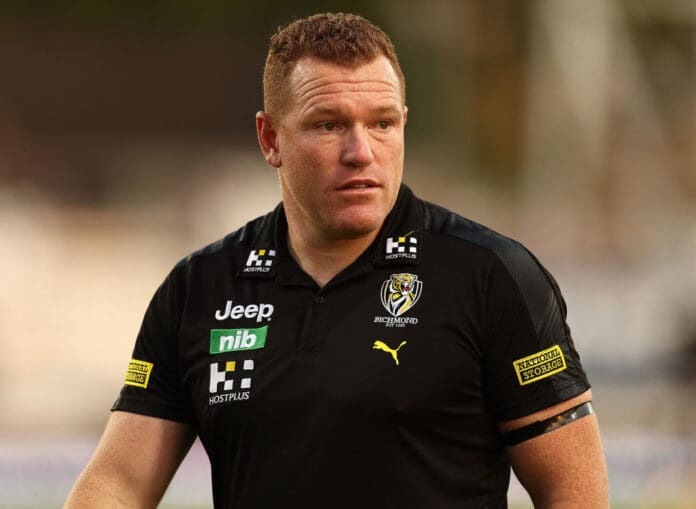 Former Brisbane senior coach Justin Leppitsch has admitted that he will 'likely' return to a club role in the AFL, but not necessarily as a coach.
On Tuesday, Leppitsch told the TAB Inside 50 Podcast that he was not keen to return as an assistant coach, and that he didn't have "the desire and passion" to be a senior coach.
But, at 45-years-of-age, Leppitsch feels he might be ready to take a different step in his AFL career.
"I'd love to go in (to a club) as a footy manager. I've got a wide range of experiences. When you're a senior coach, you're a list manager, you're a footy manager... you're the lot," Leppitsch said.
"My senior coaching experience has given me a vast array of experiences in footy. I love coaching coaches. That's one of the passion (projects) I do even now, part time... I really enjoy that part of it as well."
After three years as Brisbane's senior coach, Leppitsch worked as an assistant coach at Richmond from 2017-2020, playing a part in their three premierships.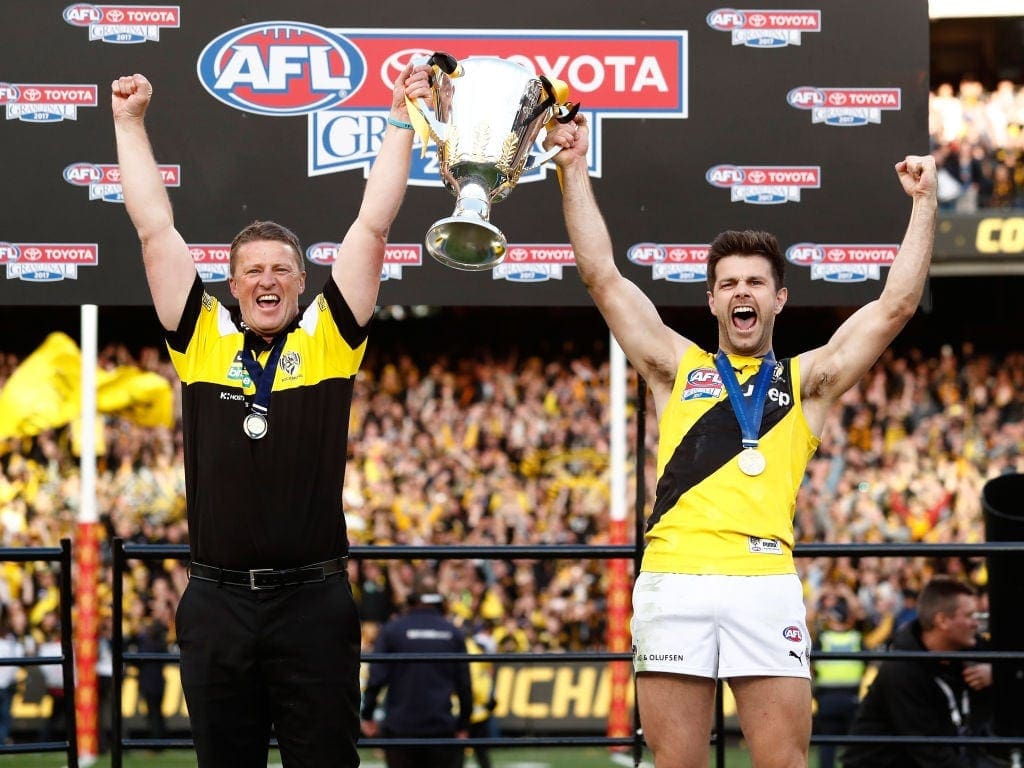 In 2021, Leppitsch has enjoyed a more relaxed role in the media, working as a footy analyst for Channel 7 and SEN radio.
Despite being linked as a potential Nathan Buckley replacement, Leppitsch played down a return to senior coaching.
"Will I get back to clubland one day? It's probably more likely (than unlikely)."
"But what (role) it is, I've got no idea. Is it a desire and passion to be a senior coach? Not today, no. That doesn't mean I won't do that one day."
"I just don't want to play that assistant coach guy that codes all the time and sits in the background … I'm just sort of probably over that."
"I don't like saying those things because nobody should be too big for any particular role in a football club if you've got the strengths to do it. But just given my age and where I'm at, it's the sort of thing I don't think I'd enjoy."
"With footy, I find I'm a bit of a project man. That sounds a little bit weird. But I'm not the type of guy who'd go to a footy club, sit there — a bit like a council worker — and just get paid and tick (boxes) … I think you've got an expiry date at every footy club.
"I haven't got anything in mind as far as what that (perfect role) is. Let's say there's a group … we'll say Collingwood. (If they came to me and said) 'This is a role we want you to play for the next four years; we're at this level, we're going to build towards that and then we're gonna see what happens,' I'd be in for that. I love that and I'd play my role. I love playing a role in team success. That's really what gets to me."
The pandemic has had a massive financial impact on the AFL, with all clubs scaling back their coaching numbers. But with soft cap restrictions to ease in the coming years, Leppitsch believes new opportunities might soon open up.
The AFL have only reportedly been in talks with clubs over the past week to say football department caps will rise next year by as much as $300,000.
"A lot of clubs are stripping things back or changing things and adapting things. What role we have now may not even exist in a year. It may be a hybrid role," he said.
"I actually think our assistant coaches in our competition don't have enough experiences. They don't get exposed to boards enough, media enough and list management enough.
"They go from literally coding games of visions and talking only to players to all this other external noise, and then they realise, 'Man, I wish I had learned all this stuff before I got to (be a senior coach)'.
"There's a lot of growth in teaching assistants the other parts of (the job) as well."
"What I love about the modern day AFL coach... you look at Chris Fagan and David Noble. They've come from different backgrounds. There's no perfect pathway."