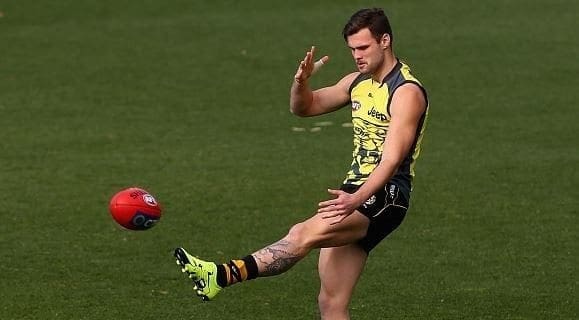 Richmond youngster Ben Lennon's future is still undecided, with his manager Anthony McConville confirming that there is still "work to do" before he finalises a new deal with the Tigers.
Several clubs, including Carlton are keeping a close eye on the youngster's contract situation.
"I'll be getting on the phone to have another chat to (Richmond general manager) Dan Richardson today," McConville told Trade Radio.
"At this point in time, we've still got a bit of work to do to make sure that a deal gets done."
However, Lennon, who is out of contract, is keen to remain at Richmond.
"The priority is to try and remain at Richmond, Ben's hoping to remain at Richmond, so we'll work towards that outcome.
"I'm not going to mention potential (suitors). Obviously, Carlton has been mentioned, but there is a number of other clubs."