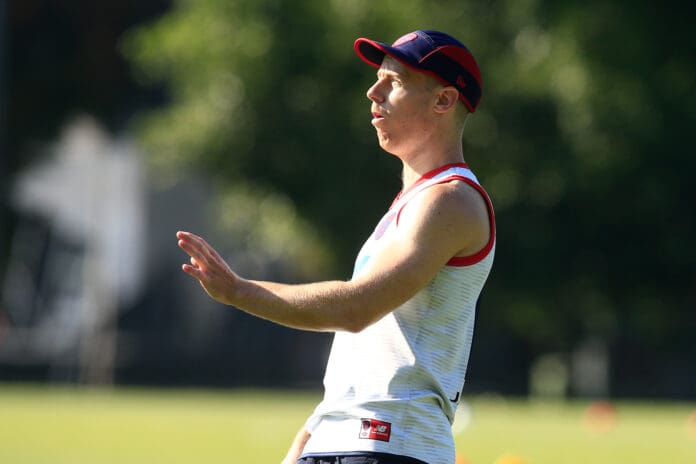 Melbourne's Lachie Hunter has been unsuccessful in his tribunal appeal on Tuesday night after being charged with forceful front-on contact following Melbourne's loss to Port Adelaide.
Hunter was charged for the third quarter bump on Port's Connor Rozee, with the MRO grading the incident as careless conduct, medium impact and high contact, handing him a one-match ban.
The Demons chose to appeal Hunter's ban at the tribunal, where legal representative Adrian Anderson and Hunter argued that the 28-year-old was trying to contest the ball.
"I believe I tried to show a duty of care to both my own body and Connor's. I think I stopped dead in my tracks once I realised there was going to be contact," Hunter said.
"The intention is always to get the ball, but there's always gonna be dangers involved in any of these.
"Connor Rozee's approach to this exact groundball is extremely dangerous. I think there's numerous examples that will come up in every game."
The tribunal disagreed, upholding the one-match ban/
The verdict sees Hunter unable to face Fremantle on Saturday afternoon, free to play in Melbourne's following match to come against Carlton.