Despite his match-winning goal against Richmond over the weekend, West Coast forward Josh J. Kennedy's future still remains uncertain.
Prior to the beginning of the season, Kennedy contemplated retirement after minors injuries had plagued the forward for the past few seasons. He ended up signing a one-year extension.
Kennedy's manager Wayne Loxley spoke with AFL.com.au about the forwards future.
"He's receptive to it if his body is in good nick," said Loxley.
"Knowing West Coast as I do, they're as professional as any in terms of their player preparation and welfare and the conditioning guys there are fantastic. He's in good hands in terms of the team he's got [around] him."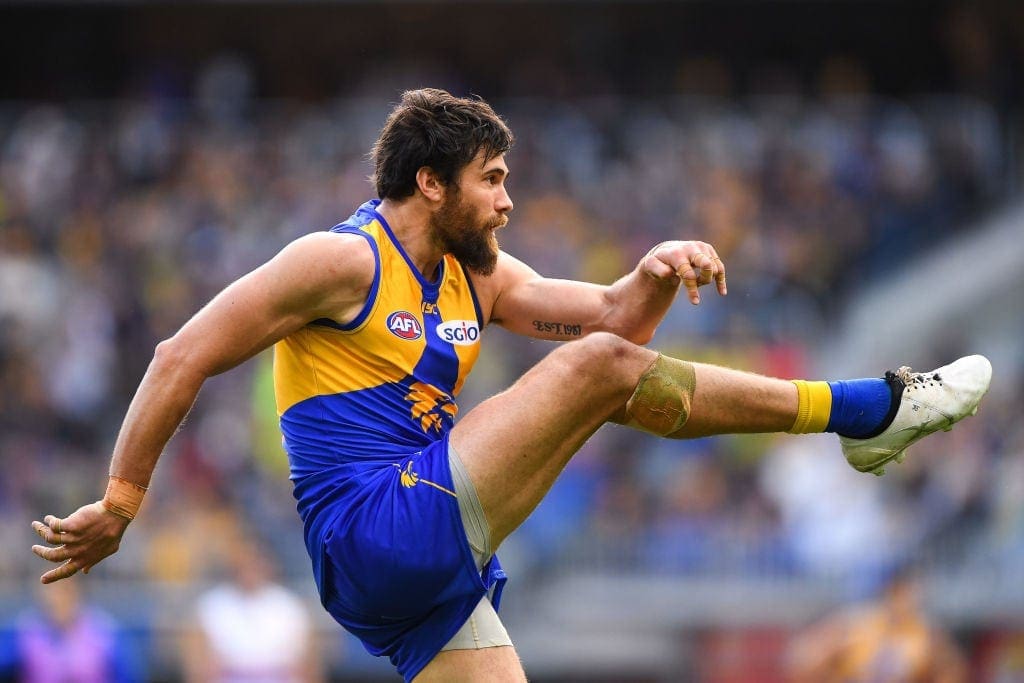 "If his body feels as good as it does at the moment it's every likelihood that he'll go on."
Kennedy has remained a durable player, managing to miss only five of his team's previous 55 matches. He has played 11 matches this season, kicking 28 goals for the year at over 2 and a half majors per game.
While the forward turns 34 later this year, performances like Sunday's against Richmond show that he still has plenty left to give.
He booted four goals, including the last-minute matchwinner to seal an unexpected victory over the reigning premiers.
JOSH. KENNEDY. 🔥

📝 BLOG: https://t.co/GLkoKK8CP5
🔢 MATCH CENTRE: https://t.co/MfLukue7bw
📺 WATCH #AFLEaglesTigers on @kayosports: https://t.co/STVjNi4HY1 pic.twitter.com/RKAMvCpFZO

— Fox Footy (@FOXFOOTY) June 13, 2021
After the match, West Coast coach Adam Simpson praised Kennedy's clutch kicking and his ability to show up in the big moments.
"Who else would you rather have a shot for goal like that?" Simpson said.
"...'JK's' ability to ice the game like that was very special."
Simpson was also asked about how Kennedy looked like a 'spring chicken' after missing last week's match against the Blues. He saw the humour in the question replying about possible load management of the 33-year-old.
"When he's fresh he's good so he might need a week off every second week," said the head coach.
Kennedy told media earlier this year that he will play out the season, and then make a decision at the end of the year.
"There's no end date in my head, so I'll just keep doing what I'm doing and if I can help the team and if we want to go another year… we'll see how it all pans out," Kennedy said.
"You get towards the back-end of your career and daily it changes. 'Is this my last year? Nup, I want to play another year."
West Coast has a big offseason ahead with six unrestricted free agents to sign by the start of the 2022 season. Kennedy and fellow elder statesmen Shannon Hurn headline those potential signings.
Kennedy remains one of the Eagle's most important players and needs to remain fit and firing if West Coast hopes to make a late-season final four push.