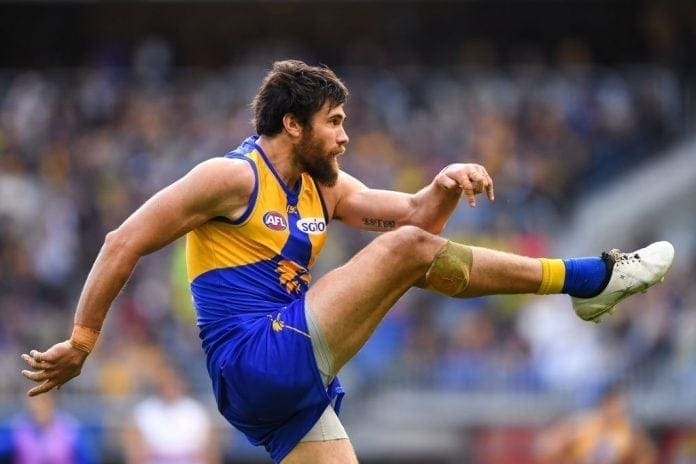 West Coast champion forward Josh Kennedy hasn't ruled out playing on in 2022, but he's not going to jump to conclusions just yet.
The 33-year old is entering his 16th season and has forged himself a stellar career, where he has won the Coleman Medal twice and named All Australian three times.
Despite a few injury niggles over the past four seasons, Kennedy still managed to kick over 30+ goals in each of those seasons.
In 2020, he played all but one game and kicked 34 goals, including a bag of seven against the Pies in round eight.
But he told Sportsday WA on Thursday that there were stages last year that he was contemplating retirement before remaining on board.
"You get towards the back-end of your career and daily it changes. 'Is this my last year? Nup, I want to play another year," he said.
"Trevor Nisbett (West Coast's CEO) is pretty good at saying never put an end date on your career, because if you do that's when it'll end."
Dependent on 2021, Kennedy still believes he has plenty to offer at the Eagles.
"There's no end date in my head, so I'll just keep doing what I'm doing and if I can help the team and if we want to go another year… we'll see how it all pans out.
"There were a few moments last season… that last home game when I knew we were going away for the second hub, I had to take a moment to look around the ground and the stands.
"That it could be potentially my last game at Optus Stadium… those moments will probably pop up again this year."