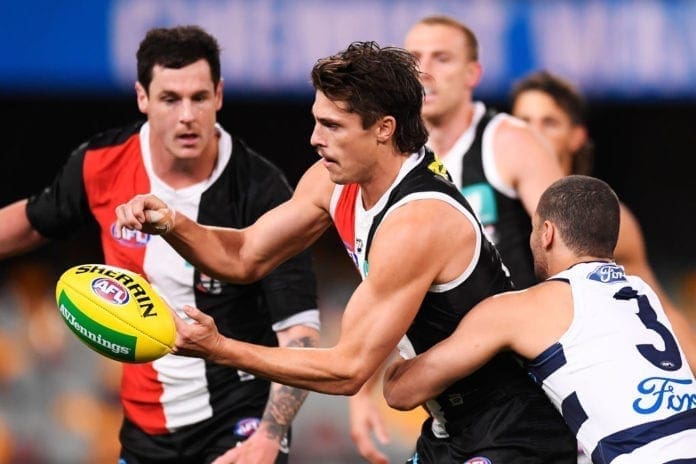 After breaking a nine-year finals drought last season, only to currently find themselves in 12th position after Round 11, many have already put a line through the Saints returning to the September action in 2021.
However, these pundits that have placed the lids back on their pens obviously haven't asked Jack Steele for his two-cents.
Although the Moorabbin men's 5-6 record heading into Round 12 is far from ideal - as is their meagre percentage of 76.4 per-cent - the 2020 All-Australian was quick to state that St Kilda's season was far from over.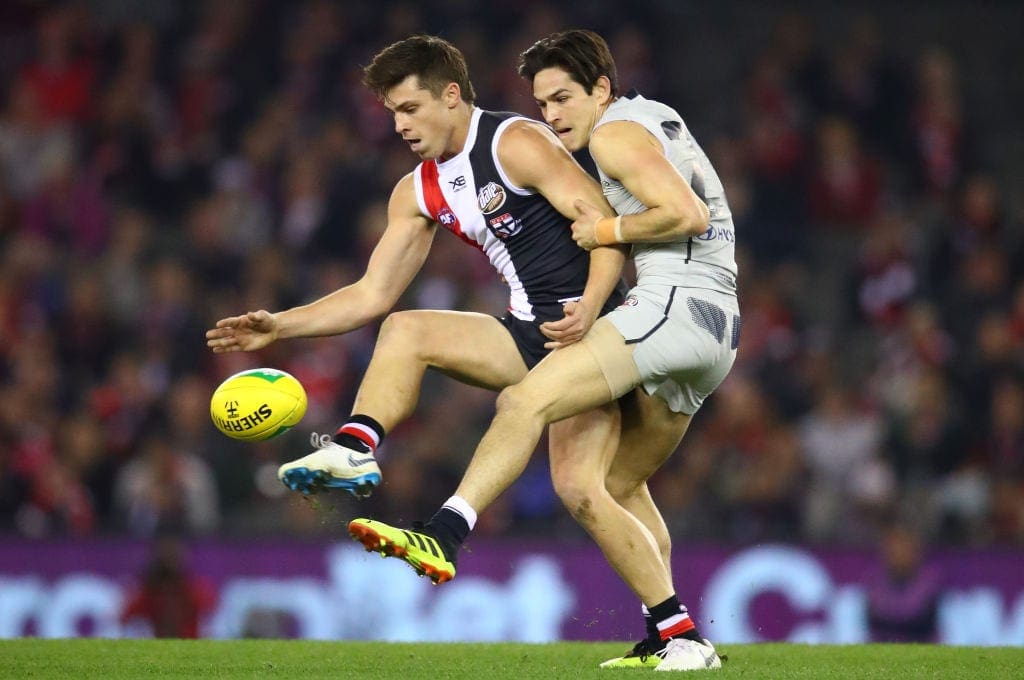 "We've got two very winnable games [Sydney and Adelaide] coming up before our bye – if that's what happens with the fixture – so, to get ahead of the ledger by then would be really nice," Steele told media members on Tuesday via Zoom.
"I feel like we still need to probably win an extra game on top of that just with how our percentage is.
"It's [finals football] still a goal of ours and we see it as a very achievable one."
With a combined 22-goals and 36-behinds from their last three starts, the Saints have been sinners when it comes to conversion.
Despite having played less than 30-games for his boyhood club, much of the flack for this waywardness has fallen at the feet of former first round draftee Max King.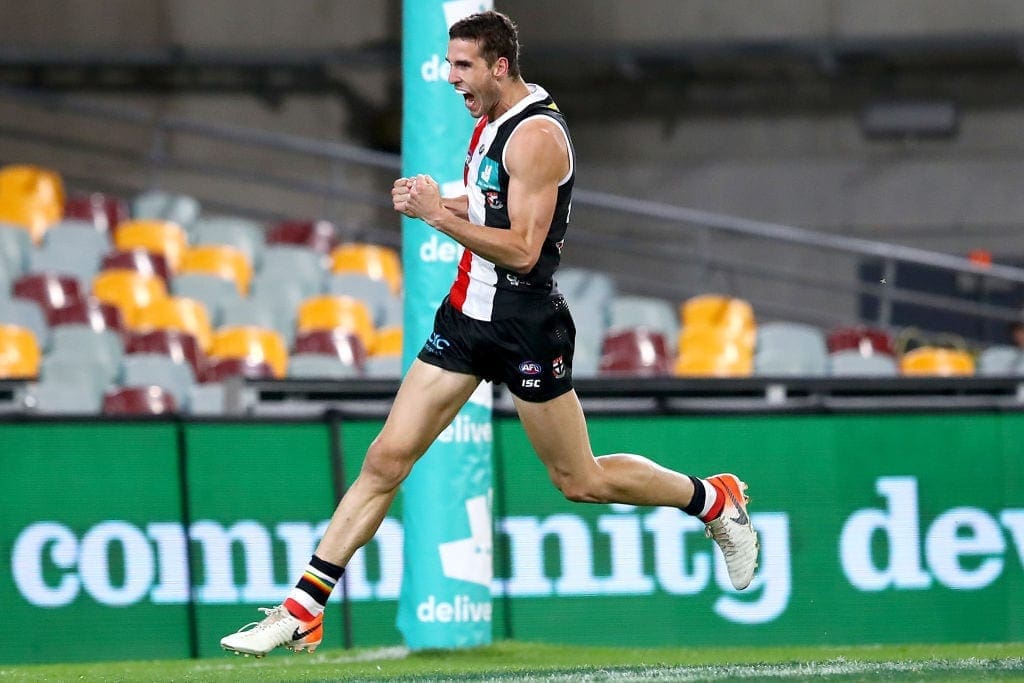 Whether this admonishment is fair or not, Steele was quick to support his preciously talented teammate.
"You sort of do forget that he is in his second year of AFL Football. There is a lot of pressure on him and he seems to be doing okay," the former Giant said.
"I think he has only played mid-twenty games [28] and there is a lot of expectation on him."
A potential skills session with his former junior coach and three-time Coleman medalist Matthew Lloyd has seen King's name remain in the spotlight this week.
The young Saints forward reached out to Lloyd after an inaccurate performance against Geelong. #AFL https://t.co/SkFS7N8gjs

— Zero Hanger (@zerohanger) June 1, 2021
Although the Saints put a stop to Lloyd working King, Steele claimed that the move was made to simplify matters for the 20-year-old spearhead.
"As a young player, you can have too many voices impeding on you and getting yourself confused. So, I feel like for Max, he's put his hand up and said he's pretty keen just to focus on us."
RELATED: Saints explain cancellation of King-Lloyd goalkicking session
The hard tackling midfielder stated that the advice from inside the club's four walls should have King cracking the code to his form sooner rather than later.
"He has a close relationship with 'Roughy' [assistant coach Jarryd Roughead] who has a lot to say with what he does and what he trains."
"For me as a captain, I definitely have a word with him, but we try and limit how many people go to him at once because you can confuse him quite a bit."
Even though his side ran out 20-point winners over the cellar dwelling Kangaroos last Saturday, Steele also pointed to the fact that the Saints missed a golden opportunity to amend their woeful points differential.
"We reviewed it [the North Melbourne match] pretty heavily over the last couple of days," the Canberran said.
"Against a side like North Melbourne, who probably aren't going to well this year, we should be able to bury them further into the ground and get our percentage up that we've lost from games earlier this year.
"One stage of progression for this ground is getting that hard edge about us and being able to do that to sides."
After another sub-par outing, Brad Hill's form has once again come under scrutiny and although the Saints see the 27-year-old as vital to their structure, Steele admitted the critics were getting to Hill.
"I definitely feel like he is feeling the pressure," Steele admitted.
"He's a great player when he is up and going. He's a three-time premiership player and best and fairest winner. We understand the calibre of player he can be when he is up and going.
"We're trying to back him in as much as possible."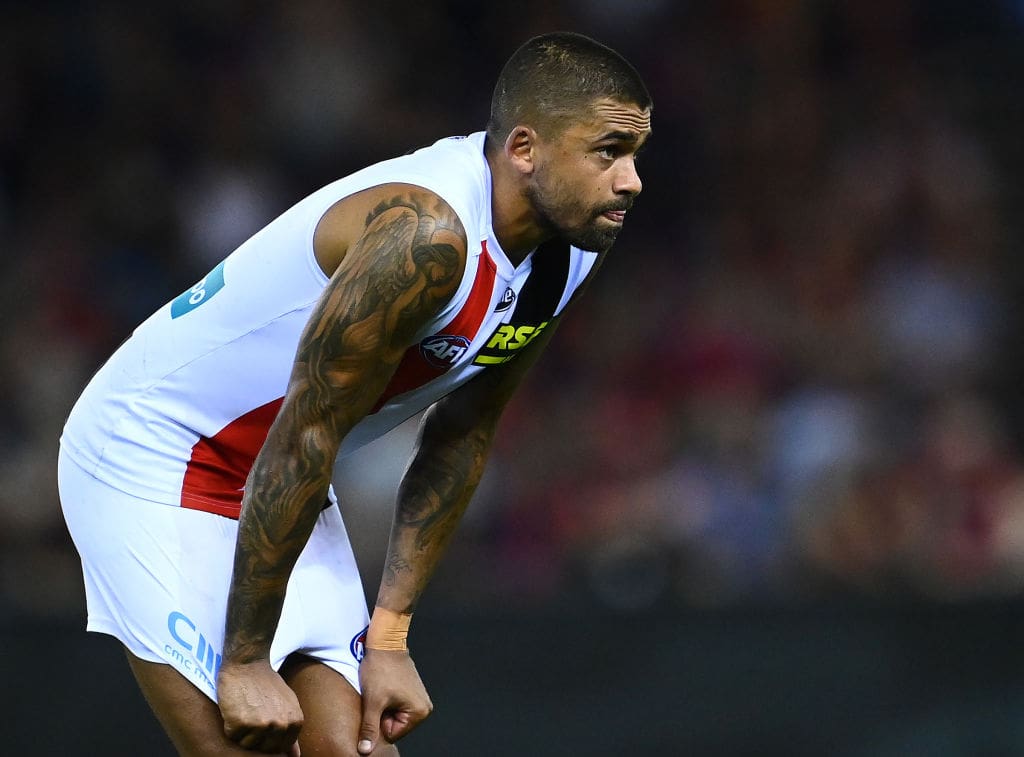 Much was made of Bailey Scott's ability to take the former Hawk and Docker out of the contest last week, but the Western Australian's skipper stated that although Hill had plenty more to offer.
"Obviously, on the weekend he got tagged out of the game," Steele said.
"I suppose there is that question 'do you drop him or do you not?' we see him as being in our best 22."
As the Saints have been beaten by more than 50-points on four occasions this season, four-time premiership coach Mick Malthouse last week questioned the fitness levels of the Brett Ratten steered side.
"I have watched St Kilda closely and there are two big reasons for its inconsistent form."

More from Mick Malthouse 👇https://t.co/8ZnrbxCUhf

— Herald Sun Sport (@heraldsunsport) May 29, 2021
In spite of these claims from the longest serving coach in VFL/AFL history, Steele was quick to point out what he believed to be the true reasons for the Saints' stymied season.
"I don't think that's the issue at all," Steele said emphatically.
"There's a lot of people down on form, a lot of people down on confidence and our game model at the start of the season wasn't right, so we've tweaked things here and there.
"Now it's just about getting consistent performance. We laid down some foundations a few weeks ago about standards and some training habits we want to get on line. We understand that it's not going to click straight away."
The Jack Steele led Saints will be afforded a chance to record back-to-back wins in Round 12 when they face Sydney at a yet to be determined venue.