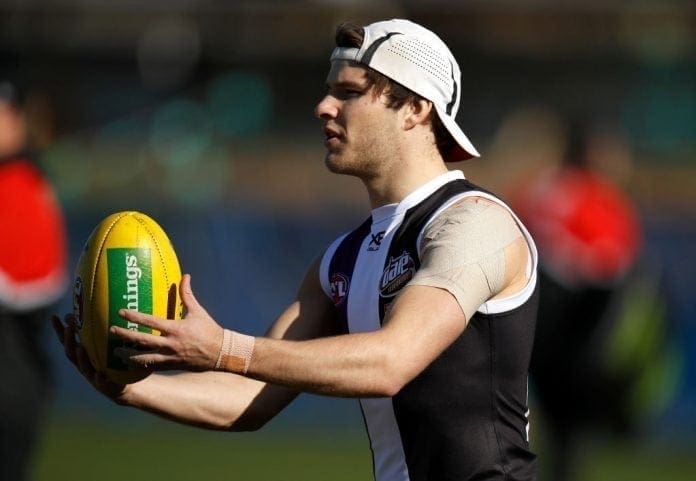 Former Collingwood and St Kilda midfielder Nathan Freeman believes his body is ready for AFL football.
The former top-ten pick was delisted by the Saints at the end of 2018 after managing just two games due to constant soft-tissue injuries.
Freeman is now training with Gold Coast in a bid to return to senior footy as a mature-age recruit. He averaged 38 disposals in the VFL in 2021 for Frankston showing that he still has the ability to win the football with ease.
Speaking about his ambitions to return to the elite level, the 26-year-old said he feels like he has plenty to offer the Suns should he be able to secure a spot on the list.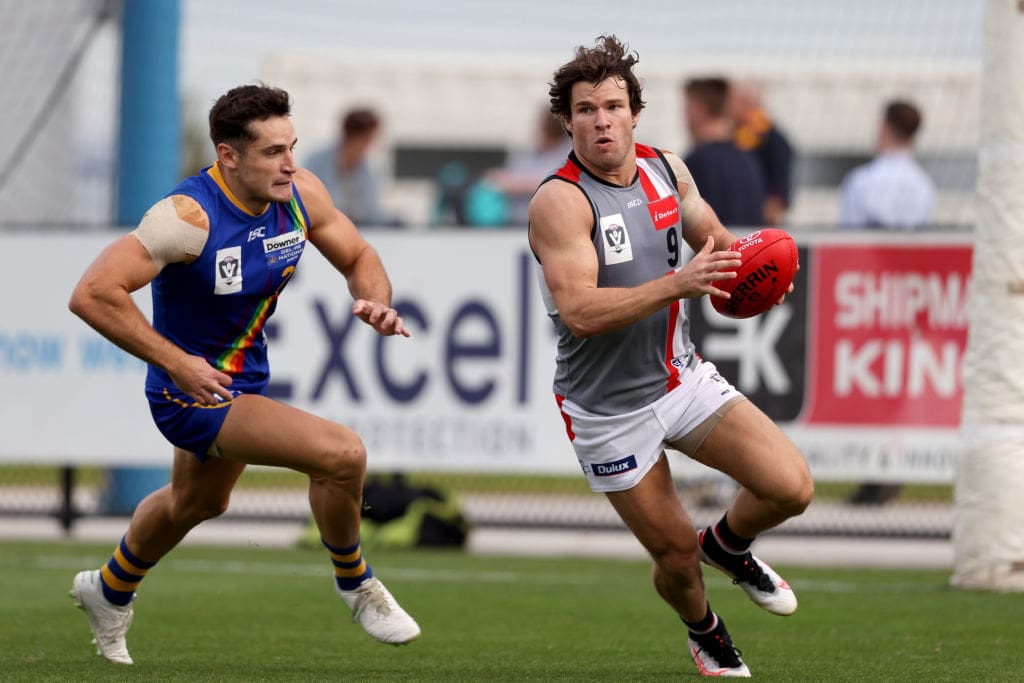 "I suppose once the Hugh Greenwood situation arose at the Suns there was obviously a spot there to be filled and a need for them," he told Sportsday.
"Contact was made and we sort of thought for both parties it was a good idea if I went up and they have the need for a mature midfielder, so there's a gap there.
"I suppose that's exactly what I am.
"12 months ago I wasn't even thinking about getting back in the system, but it's funny how things happen."
Should Freeman be picked up by the Suns, he would join Charlie Constable as mature age recruits brought in to add some much-needed experience to Gold Coast's midfield.
The star junior footballer said he feels his body is ready to handle the rigours of AFL football this time in.
"I think my body has matured and injuries are a thing of the past, and I can still play and play against AFL players and play well," he said.
"I sort of thought I had a bit more to give, I'm only 26, I thought it's a good opportunity to have a crack and the fire still burns, so why not."
"If I could put it (change of fortune with injuries) down to something I would, but it's more just age and a bit of maturity," he continued.
"I've sort of played in a way and trained in a way that I know works for me and I've found things that work.
"I've probably gone the other way, I'm probably doing less than what I was when I was in the system the first time.
"It's probably just a trial-and-error thing, I've found exactly what works and I do those things and I don't need to overdo it or overthink about it.
"I've been really good the last two or three years, I haven't had an injury, touchwood.
"That's the other thing, if I thought my body wasn't up to it there's no way I'd be doing it.
"Outside of footy I'm really content, but the last couple of years the fire burns in you again and I think I'm way better placed now to make an impact at AFL ladder and be an asset to a club.
"I think in all aspects it makes sense to go back in and have a crack."