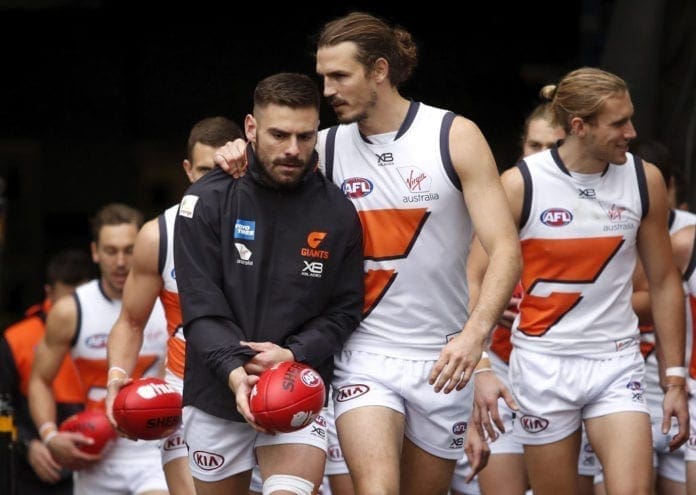 Injury woes continue for the Giants with Josh Kelly and Phil Davis now sidelined following injuries they sustained during last Sunday's clash against the Saints.
Vice-captain Kelly will sit out this week after he suffered from a hamstring strain in the second quarter of last week's game on Sunday.
Similarly, forward Harry Himmelberg and defender Nick Haynes are also out for this week as they both sustained concussions in the same match. The concussion duo will have to work through the relevant protocols and procedures before they can be selected for next week's clash against Richmond.
In the VFL, Giants veteran, Phil Davis will be out for a little over a month after he suffered from a calf injury on last weekend. GIANTS Head of Medical James Rahme explained how the frustrating injury is set back for Davis, who has been a guide for the younger players.
"It's a frustrating setback for Phil, who has done everything right to get back on the field in recent weeks," Rahme said.
"As usual, his attitude has been exemplary and he was a great asset to help the younger players during a tight game even after his injury. He's already straight back into his rehab and we're looking forward to his return."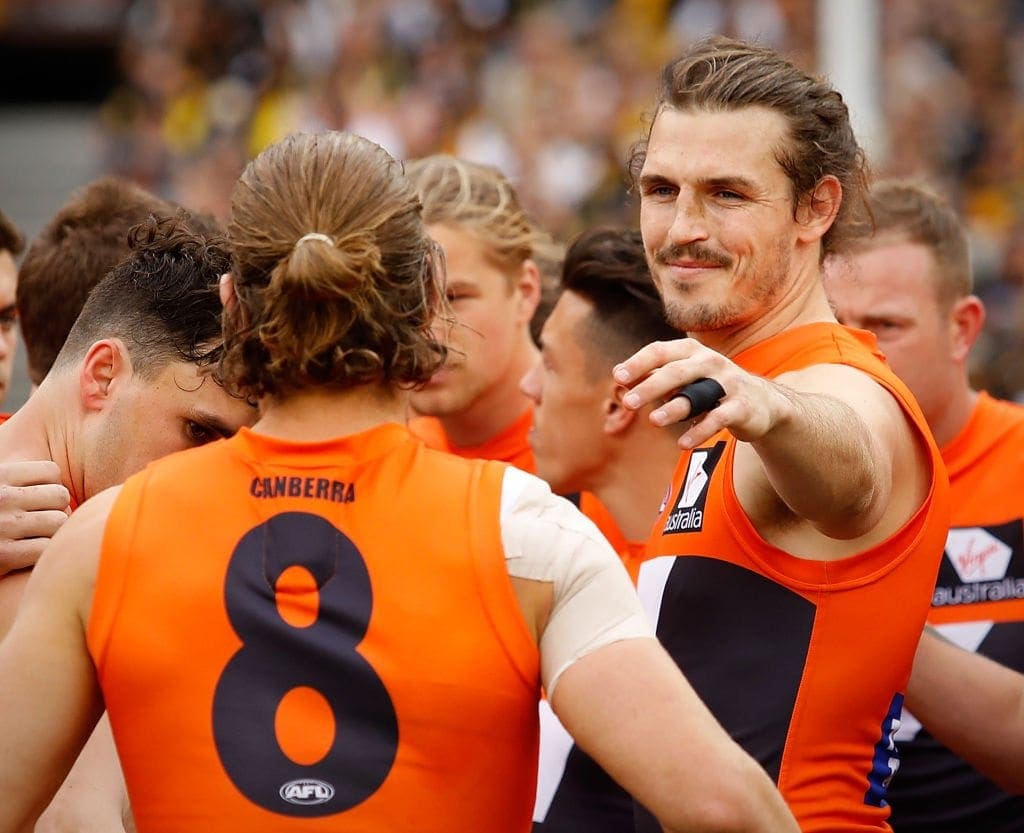 The injury list for the Giants continues to grow with influential medium forward Adam Kennedy being moved to the clubs inactive list to free space for younger players after he ruptured his ACL in Round 8 of this season. Along with Kennedy, Draftee Darcy Jones has also been taken off and moved to the clubs inactive list as he also suffered the same injury in his first VFL appearance in April.
The lengthy injury list remains with numerous players out with smaller injuries, such as Leek Aleer with an ankle injury and Conor Stone for an irritated back, both hopeful to make their returns in about 3 weeks.
On the other hand, Sam Taylor is expected to take a little longer with his hamstring injury and should return in about 6 weeks whilst Cooper Hamilton and Braydon Preuss are yet to have their estimated return time revealed.
With the depleted team list, the injuries open the door for other emerging players to step up and fill in the empty spots. For the upcoming clash against Geelong, former captain Callum Ward will make a return after he spent the two previous games on the substitute bench. His return will bring some much needed experience and guidance to the club.
Lachlan Keeffe will experience his first game for the season after he has had a good start to the season in the VFL, with an average of 11 touches and four marks per game. Similarly, Callum Brown and Daniel Lloyd will also return after impressive movements in the VFL.
The Giants will face off the Cats in Geelong on Saturday afternoon whilst celebrating captain Toby Greene's 200th game with the club, making him the first player drafted to the club to reach the milestone.
The clash will start at 4:35pm (AEDT) on Saturday at GMHBA Stadium in Geelong.