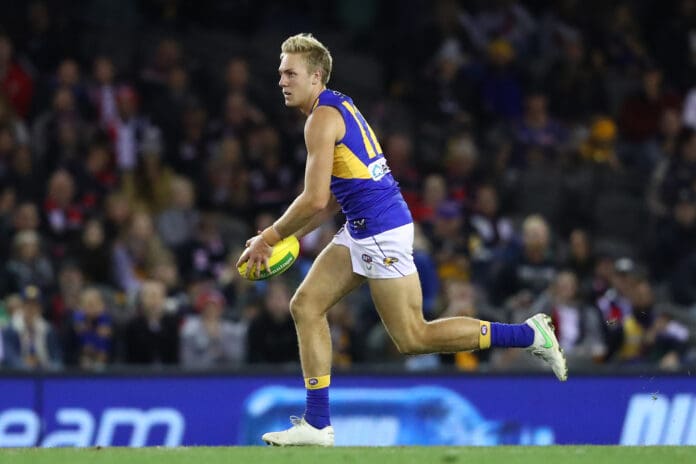 Talented Eagle Oscar Allen will be a test for this weekend after jarring his knee against Hawthorn and having to leave training early on Tuesday, with concerns surrounding his knee that sent scares through the West Coast team after having an already injury-riddled 2022 season.
Allen's injury came about late in the 116-point loss to Hawthorn in Launceston last Sunday, with the club to monitor his progress in the coming days before they host Essendon at Optus Stadium.
Elliot Yeo and Shannon Hurn are looking likely to make a return after a couple of training sessions over the week and have shown good promise of overcoming their adductor injuries.
Yeo has missed five matches since straining his adductor back in Round 5 in the 47-point loss to Geelong, whilst the veteran in Hurn has been lucky to only miss a few weeks. Both will undergo fitness tests this week to ensure enough of a recovery before playing. Their returns will provide some much-needed experience and ball skill.
Eagles health boss Mark Finucane spoke with Eagles Media about the progress made by Yeo and Hurn.
"Elliot has done a good block of work and has progressed really well from his adductor strain."
"He (Hurn) settled down nicely and did a really big session on the weekend."
Finucane also states that both players just need to get through training this week to be available for this weekend.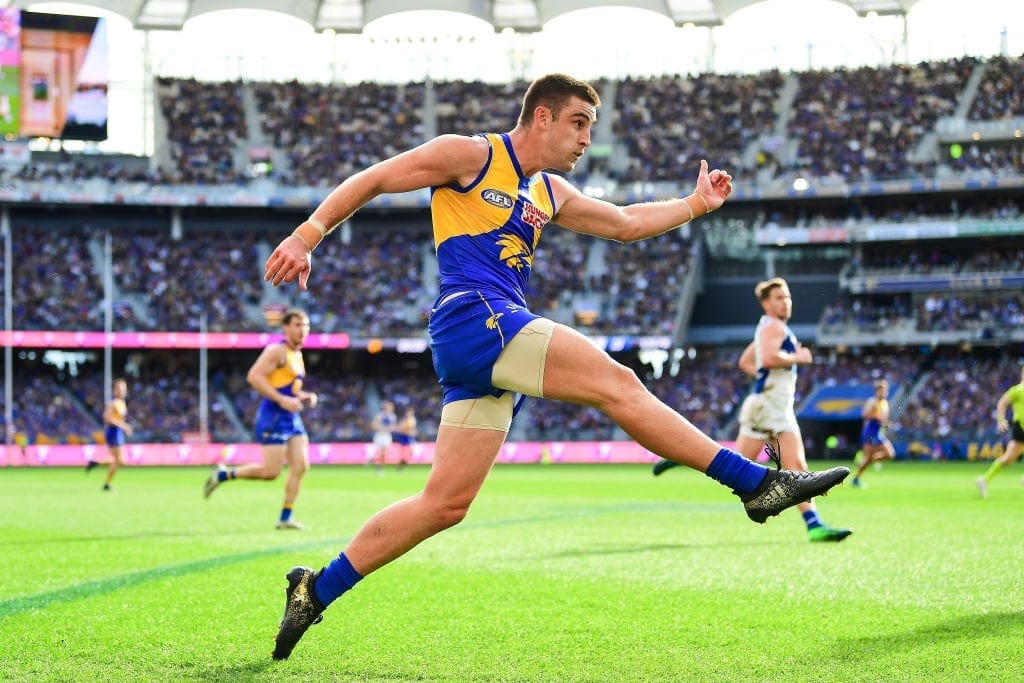 Luke Shuey and Jeremy McGovern are also eyeing a return from their hamstring injuries. However, they are still a few weeks away from returning, and both have impressed their coaches in the gym and running track.
"Jeremy has done a power of work in the gym and his strength numbers have come up really nicely," Finucane said.
"Luke is building his intensity of his running really well and will join the group tomorrow night at training and do extra speed before and extra volume after."
Pick 29 of the 2022 Draft, Coby Burgiel, is now available to play after being deemed fit after he also injured his hamstring.
It has also been announced that Tom Barrass and Luke Edwards have both been cleared of the sickness that ruled them out of the clash with Hawthorn last weekend.
Jamaine Jones is also awaiting his fate as the club seeks a surgeon's advice on his ankle injury after being involved in an uncomfortable tackle over the weekend.
"JJ got landed on in an awkward tackling incident on the weekend. He is getting an opinion from a surgeon later this week as to whether it does require surgery or not," Finucane said.
"At the moment we'll see him stabilise in a boot and crutches and take the weight off that and we'll get further clarity on his management going forward."
The Eagles are currently on an eight-game losing streak and struggling to keep their injury list down, but very positive news for Eagles fans with players making their way back.
Their next matchup is against Essendon in Perth, who are fresh off a thrilling one-point win over the Tigers in the Dreamtime at the G' game.
Injury list:
Oscar Allen - Knee Test
Tom Cole - Ankle 6-7 weeks
Jamie Cripps - Ankle 9-10 weeks
Jai Culley - Knee Season
Jack Darling - Arm 3-4 weeks
Shannon Hurn - Adductor Test
Jamaine Jones - Ankle TBC
Jeremy McGovern - Hamstring 4-5 weeks
Nic Naitanui - Achilles 6-7 weeks
Sam Petrevski-Seton - Quad 2-3 weeks
Liam Ryan - Hamstring 7-9 weeks
Luke Shuey - Ankle/Hamstring 2-3 weeks
Isiah Winder - Knee 7-9 weeks
Elliot Yeo - Groin Test