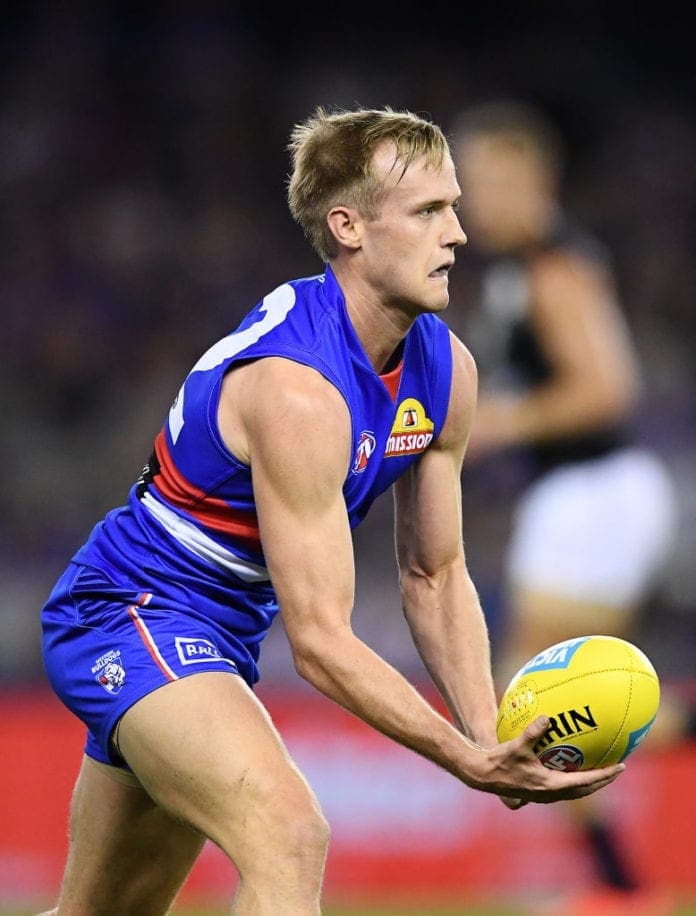 Less than a year after being delisted by the Western Bulldogs, Will Hayes has found himself on an AFL list again, with Carlton selecting the midfielder with pick 22 in Wednesday's mid-season draft.
After managing 11 games across three seasons with the Bulldogs, the 26-year-old found himself without a contract at the end of the 2021 season, signing instead with Carlton's VFL program.
Staring the season in electric fashion, averaging 33 disposals a game, Hayes found himself under the watchful eye of Carlton's list management team who offered him a second chance at senior level.
Hayes spoke to AFL Media after the draft, revealing his shock at finding himself on an AFL list once again.
"I can't believe it; lightning has struck twice. I'm in shock," Hayes said.
"I knew there was a little bit of interest. Carlton have been absolutely amazing to me and had been very transparent with their communication. They were very straightforward and said: if you're there when we want to take you and the picks line up, we'll take you.
"I got a call from Nick Austin probably 15 minutes before pick 22 actually came up and I was in complete disbelief, I couldn't believe it. I still can't believe it."
Hayes spent three years on the Bulldogs' senior list, in addition to his time spent at Footscray which saw him win two premierships in 2014 and 2016. A relatively late bloomer, Hayes wasn't drafted to the club until 2019, when he was 23.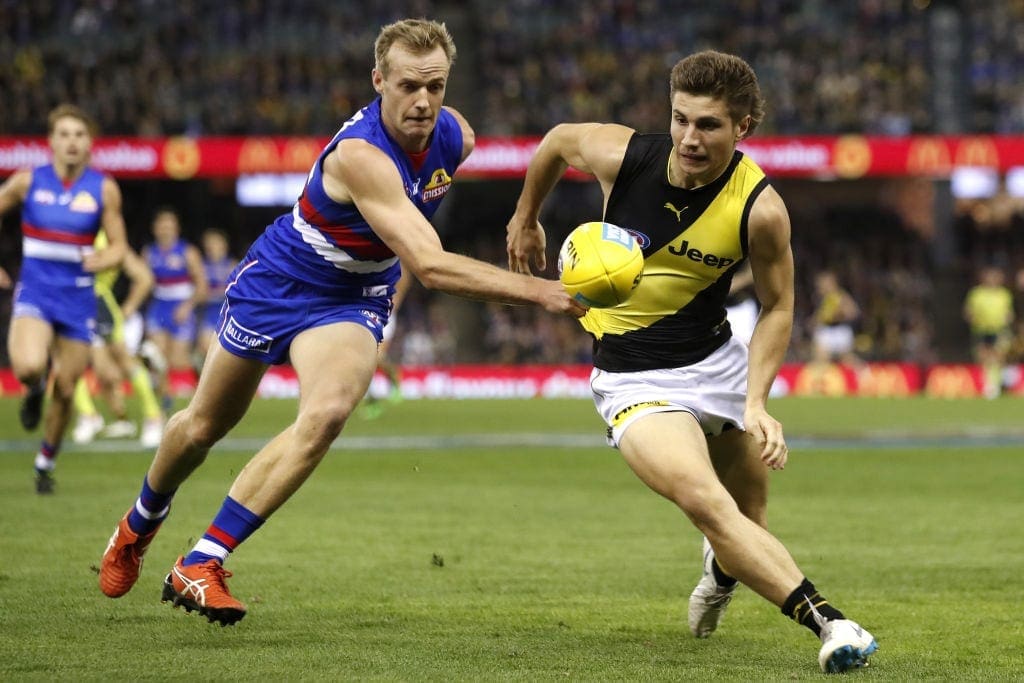 Despite solid form in the VFL, Hayes couldn't manage to break into the Bulldogs' senior side consistently, competing for spots at a club stacked with midfield talent.
"I definitely thought it was over. It's never easy. It's probably the hardest meeting you have in footy and the most disappointing, but I loved every second of my time at the Dogs," Hayes revealed.
"I was part of the VFL program for a long time as well before I got picked up. I've got nothing but good memories from my time at that club.
"What I learned put me in good stead, taught me a lot about resilience and persistence and I met a lot of good people along the journey. I wouldn't change anything at all. I'm just glad that I've got a second opportunity now at another great club in Carlton."
Hayes, the son of horse trainer David Hayes, has spent much of the last seven months since his delisting balancing life between working in his family business and VFL commitments, something that the 26-year-old has embraced.
"I've spent the last six or seven months chasing a little bit of sleep. Racing is not the easiest industry in the world. It's got very tough, resilient people in it. We work hard and they are long days – long, honest days – but it is all worth it if you find a fast horse," he said.
"There have been pretty much no days off, really. After trackwork in the morning, if I don't have to go to the races, I've been able to get my own training in during the day. If I've got racing, you can work up to 16 hours in a day before you go to the gym or for a run, so there's been a lot of twilight sessions and night-time sessions."
Hayes wasn't the only second-chance selection for the Blues on Wednesday night, who also picked up former North Melbourne defender Sam Durdin with pick 13.