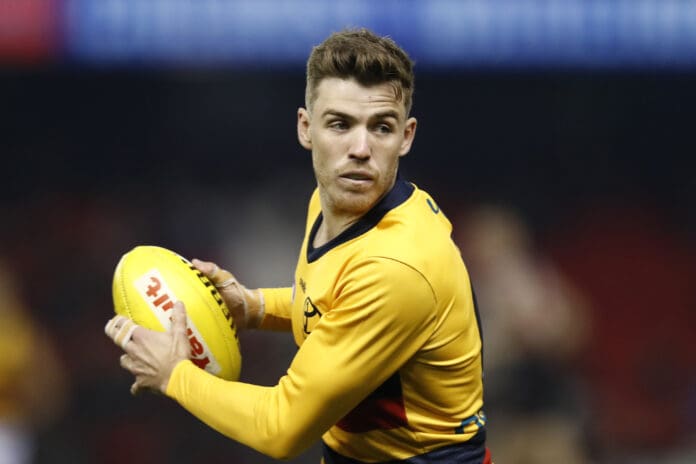 The Sydney Swans were arguably the surprise team of 2021 as their apparent rebuild concluded after a measly two years.
The Bloods were not tipped to be anywhere near finals contention but managed to easily lock in a top-six finish by tripling their win total from 2020.
Sydney were on fire to start the season as they rattled off four straight wins, which included rolling an eventual top-four side in Brisbane and 2020 premiers Richmond.
However, they began to stall in the middle of the season as injuries began to pile up and some of their youngsters began to feel the pinch of league footy, but the Swans regained their form in the latter half of the year to win seven of their final eight games.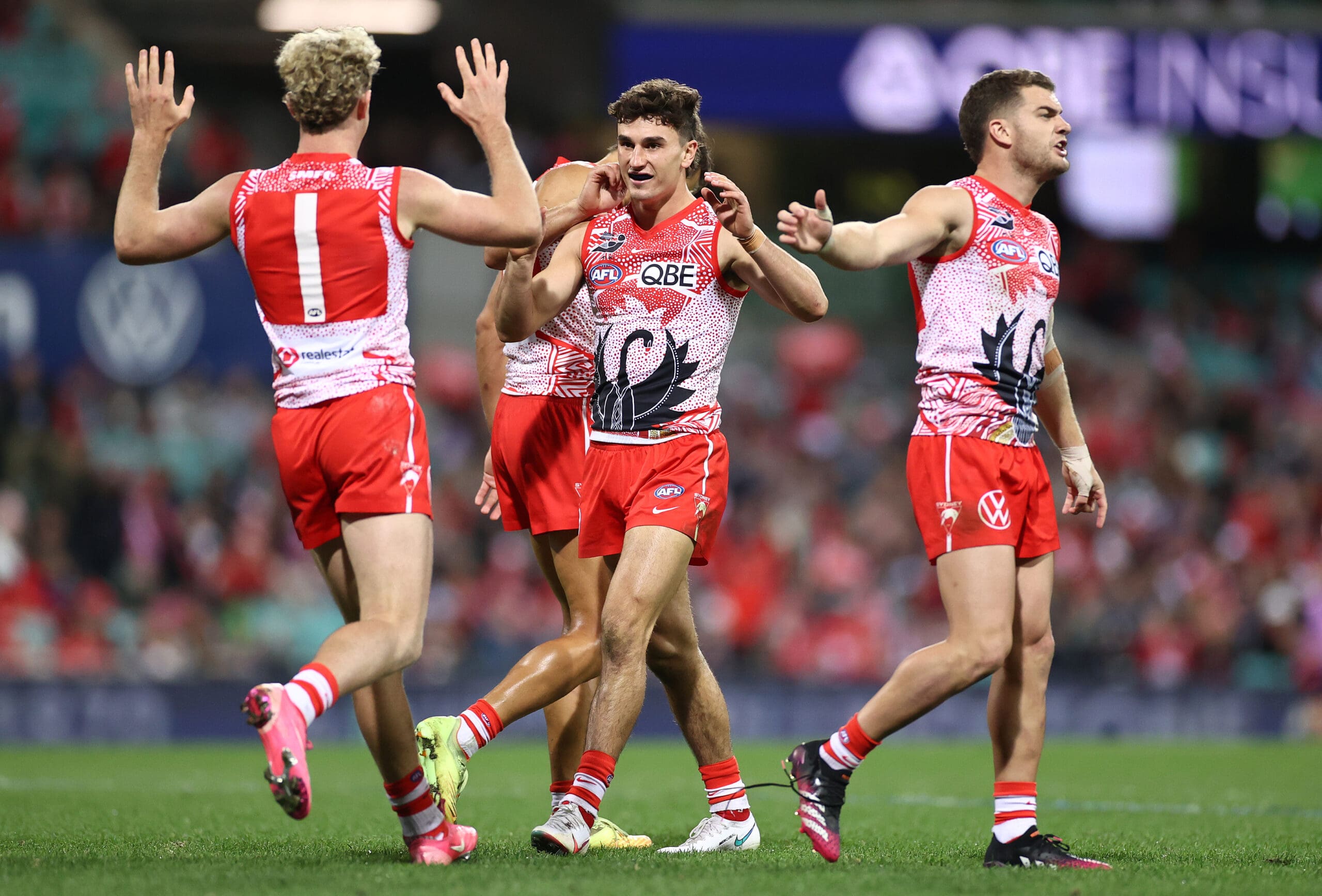 Under senior coach John Longmire's guidance, Sydney's blend of veteran stars and developing talent amalgamated in a resurgence of their recently dormant premiership identity. 
If 2021 was a blueprint for how the Swans are going to continue developing as a football club then they have minimal gaps to fill as they move forward, provided that their newer crop of players continue on their current trajectory.
With this in mind, who would Sydney poach from another side to further their premiership pursuit if they could do so without the need to trade, offer compensation or fear salary cap infringements?
Gaps in best 22
The past two off-seasons have marked the departures of key defensive figures Aliir Aliir and Jordan Dawson, who both filled highly valued roles as an interceptor and running half-back.
These losses haven't proven to be crippling as of yet but will place a strain on the Swans' current veteran defenders Dane Rampe and Jake Lloyd, while increasing pressure on emerging youngsters Tom McCartin and Nick Blakey.
It's not as if the Bloods will struggle to replace the aforementioned players, it's the immediate need to fill these voids where some growing pains may become apparent as they look to continue building on their 2021 campaign.
Moving into the next third of the ground, their midfield requires attention, particularly on the inside, as club greats Josh P. Kennedy and Luke Parker will likely call time on their careers in the next several seasons.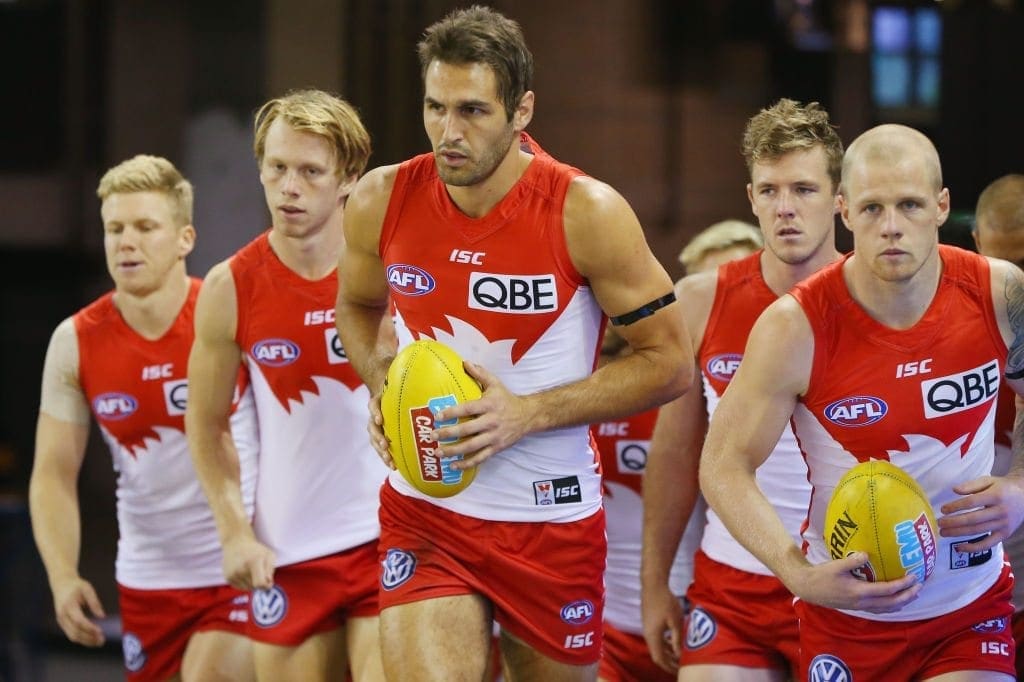 This became more evident last season given that Callum Mills was moved to the centre and Isaac Heeney was integrated on the ball more often to provide sparks in ball movement.
This need was addressed with their first pick in the draft as Sydney picked up young bull Angus Sheldrick, a likely successor to Kennedy given his natural tendencies.
Yet, with their abundance of developing stars, the Swans will no doubt be able to continue churning out a star-studded midfield for years to come, which pushes this need down on the pecking order.
Finally, this leaves the Buddy-led forward line, which will no doubt be lacking a key target sooner rather than later.
Logan McDonald is no doubt being groomed to be Lance Franklin's successor, having flashed glimpses of competency in his debut season. While developing a key forward is no easy feat, and remains to be time-consuming, Sydney is going to need a reliable target for the future if they want to truly field their best 22.
Candidates to steal
Option 1: Paul Seedsman
PAUL SEEDSMAN
Midfielder

Adelaide

2021 SEASON AVG

26.1
Disposals

2.3
Tackles

2
Clearances
Seedsman seems to fit a glaring need at the Swans, can't put my finger on why though...
In all seriousness, a potential returning serve to the Crows in landing Seedsman following Jordan Dawson's departure would quickly see the Swans fill a gaping void.
Young Justin McInerney certainly frames as an option out wide for John Lonmguir, but further depths on the wing would be a focal target for Sydney's assessment in this hypothetical scenario.
Option 2: Jack Henry
JACK HENRY
Defender
Geelong

2021 SEASON AVG

14
Disposals

6.3
Marks

2.2
Rebound50s
At 23 Henry is at a perfect age to grow alongside the other emerging Swans. He also fits their need for a reliable interceptor who can perform reasonably well in one-on-ones, therefore making up for Aliir's departure.
2021 saw Henry take a monumental leap in his career where he was able to combine both formidable defensive play with an elite kicking efficiency to stamp his spot as the league's next star defender.
He fills both a need for Sydney while complementing their current play style.
Option 3: Hugh McCluggage
HUGH MCCLUGGAGE
Midfielder

Brisbane

2021 SEASON AVG

25
Disposals

3.7
Tackles

3.5
Clearances
Similar to Henry, McCluggage is the same age and also broke out last season as evidenced by his selection to the All-Australian squad of 40.
McCluggage is also very capable of playing both as an inside accumulator and an outside facilitator, essentially being able to fill both of Sydney's midfield voids simultaneously as other onballers pinch-hit up forward.
In addition to the structural benefit that McCluggage would provide, his combination of assertiveness and creativity would integrate nicely into Sydney's resurgent culture.
Option 4: Nick Larkey
NICK LARKEY
Forward

North Melbourne

2021 SEASON AVG

9.5
Disposals

3.8
Marks

1.9
Goals
Larkey is a big boy who works hard to find the footy. He's unfortunately been the victim of a rebuilding North Melbourne side, although now improving, to date.
If he managed to average 1.9 goals a game for the worst team in the league, imagine the damage he could do when actually receiving some classy service inside 50.
Larkey is another 23-year-old who has shown enough to prove that he can be a force in this league and while under the tutelage of the legendary Buddy Franklin, may further exceed even his current ceiling of play.
Verdict
Given the appropriately assembled list that Sydney has put together, they can survive by integrating their emerging youngsters into the centre to make up for the losses of Kennedy and Parker in the future, which is why McCluggage narrowly misses the cut in this scenario despite filling multiple positions.
So who do the Swans pinch?
Henry fits the Swan's current mould and would further bolster the already exciting young duo of McCartin and Blakey, while being able to fill the roles left behind by Aliir and Rampe in the future.
Additionally, Henry has also proven to be resourceful when playing as a key forward, which adds an X factor to the team's dynamic, especially for in-game adjustments.
Next in the series, we'll take a look at West Coast and their list debacle as they're forced to either continue topping up with veterans or begin a complete rehaul as they look to return to winning ways.