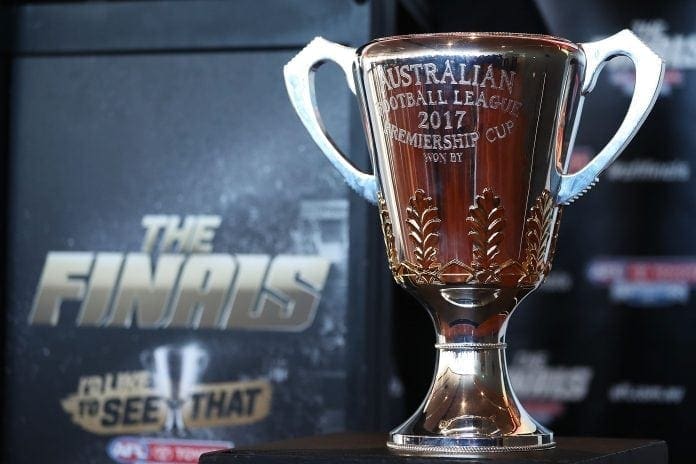 The AFL Grand Final is set to be decided on Saturday, September 25 between the Melbourne Demons and the Western Bulldogs. This is Zero Hanger's guide to live streaming the game or watching it on TV.
The premiership decider will be held at Perth's Optus Stadium, with the match to start at 7:15pm (AEST), 5:15pm (local- AWST), with pre match coverage to begin at 10am (AEST), 8:00am (AWST) on Channel 7 and 7HD.
Grand Final entertainment will begin at 6:15pm (AEST), which will include a Welcome To Country and the National Anthem.
What is the AFL Grand Final?
The Grand Final will decide the premiers of the AFL season, with the Melbourne Demons and Western Bulldogs to decide the 2021 campaign.
After playing 22 home-and-away games this season, the AFL finals series is decided between the eight highest-placed teams, with the final two remaining clubs playing against each other in the Grand Final.
After claiming the minor premiership, Melbourne have cruised to the Grand Final following impressive performances against the Brisbane Lions and Geelong Cats.
The Bulldogs have been forced to take the long route to success after finishing in fifth place. Despite the uphill battle, Luke Beveridge's side have defeated the Bombers, Lions and Power to cement their position in the Grand Final.
Melbourne are seen as the favourites to claim the 2021 premiership and end their 57-year drought, but there is no ruling out the Bulldogs, who are sure to keep this game close to the very end.
How to watch the AFL Grand Final on TV
You can also watch the AFL Grand Final live on Channel 7 and 7HD from 6:15pm (AEST), 4:15pm (AWST) on Saturday, September 25.
Channel 7 can be found at Channel 70 in high definition, 71 in standard definition, or Channel 107 if watching through a Foxtel service.
Pre-match coverage starts from 10am (AEST), 8am (AWST) depending on local listings.
How to live stream the AFL Grand Final
The AFL Grand Final is available on 7plus for select connected TV, set-top-box and gaming console devices.
You will be able to view the AFL Grand Final on Telstra TV, Samsung Tizen (2016 and later), Fetch TV, Apple TV, PlayStation 4 and 5, Android TV / Google TV and LG TV.
The AFL Grand Final will not be available for Chromecast or Airplay.
What happens if the AFL Grand Final is a draw? 
Should the score of both teams be level at the end of the final quarter, both goal umpires will confirm their scores are identical before moving the match into extra time after a six-minute break.
Both teams will then have two three-minute halves, changing ends at the conclusion of the first three-minute half.
Should scores remain level, a further two three-minute halves will be added until a winner is found.