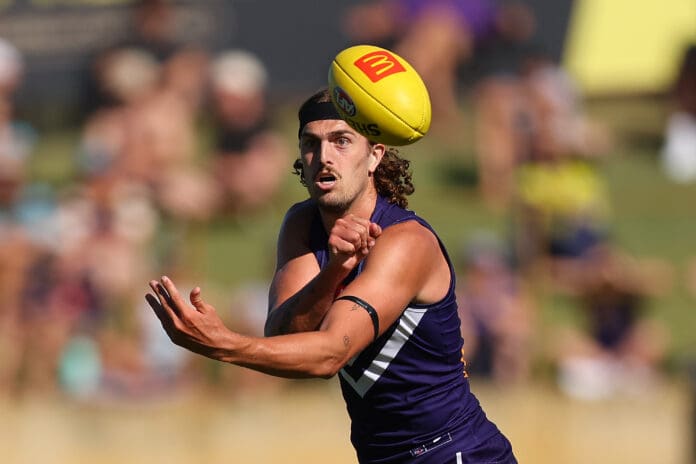 Luke Jackson and Sean Darcy's fit together has yet to work in 2023, and Fremantle great Paul Haselby believes the new recruit should be dropped from the side.
In two games for Fremantle, the 21-year-old ruck has averaged 11 disposals, 12 hitouts, and hasn't kicked a goal despite spending much of his time as a forward.
With Darcy's output also down this year, Haselby has questioned on SEN WA if the two are a winning combination.
"On the weekend, they gave Jackson opportunity to get into form," Haselby said.
"I don't mind that because you've got to find something because of the price you paid for this guy, but it's now eating into the confidence of Sean Darcy.
"He's taking Darcy's spot and you don't have a great ruckman because Darcy was a great ruckman, but we're now in this position where it looks like Darcy has lost a bit of confidence and Jackson's not playing well."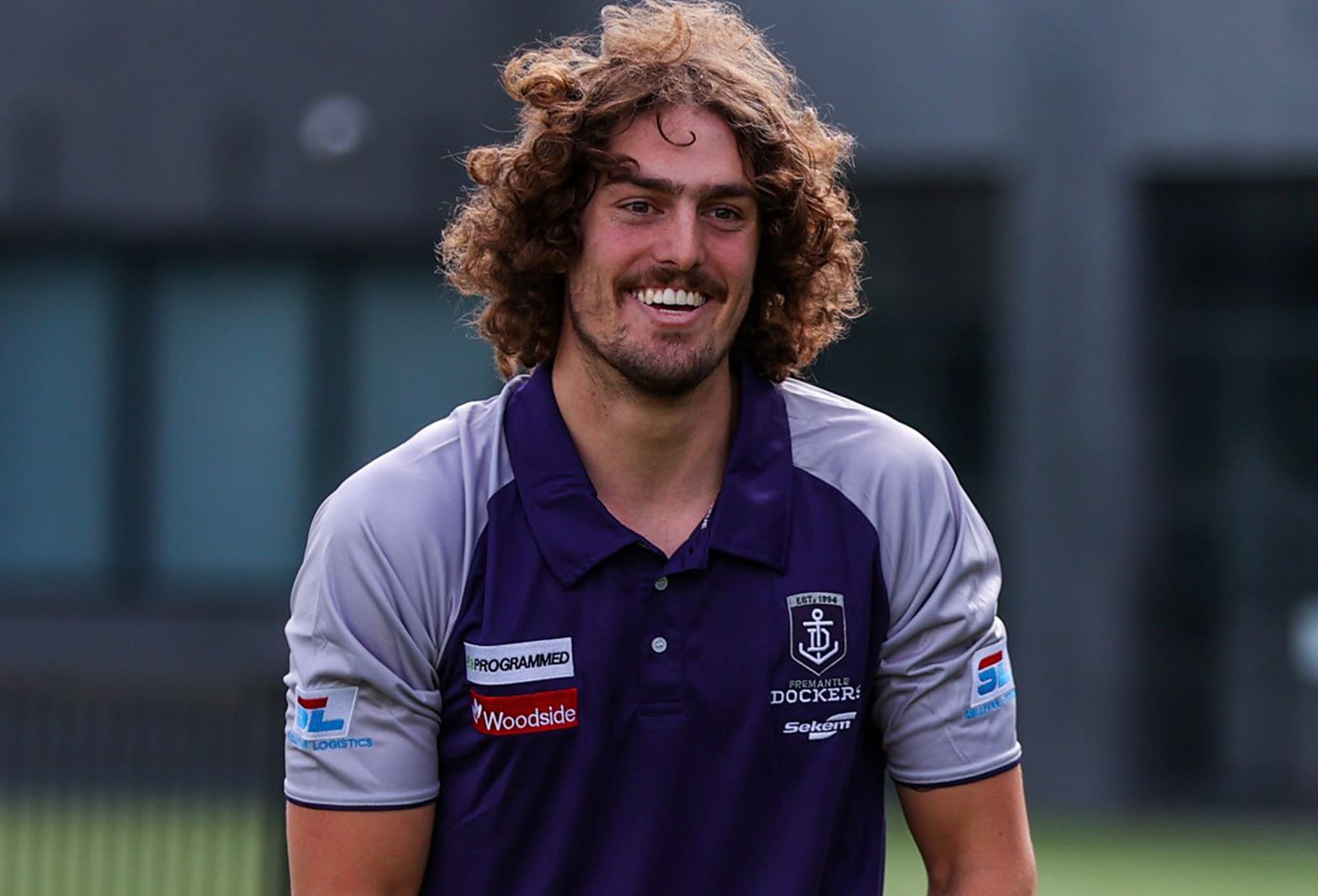 The Dockers traded Pick 13, two future first-round picks and a future second to Melbourne in return for Jackson.
The pair have rotated through the ruck and forward duties, but neither Jackson nor Darcy is a known goal-kicker, with just 21 goals between them last year.
With two losses from two in 2023, Hasebly doesn't believe Jackson fits the Dockers in his current form.
"A listener suggested putting Jackson into the midfield. Well if you do that, he's got to take somebody's spot," he said.
"I don't know the answer. My gut feel is that if Jackson wasn't a big-name recruit, you would drop Jackson and you would get Darcy back into form.
"We've seen clubs go with smaller players as the second ruck. It worked for the Eagles on Sunday with Jake Waterman. Maybe the Dockers do the same and set the tone for that attacking style."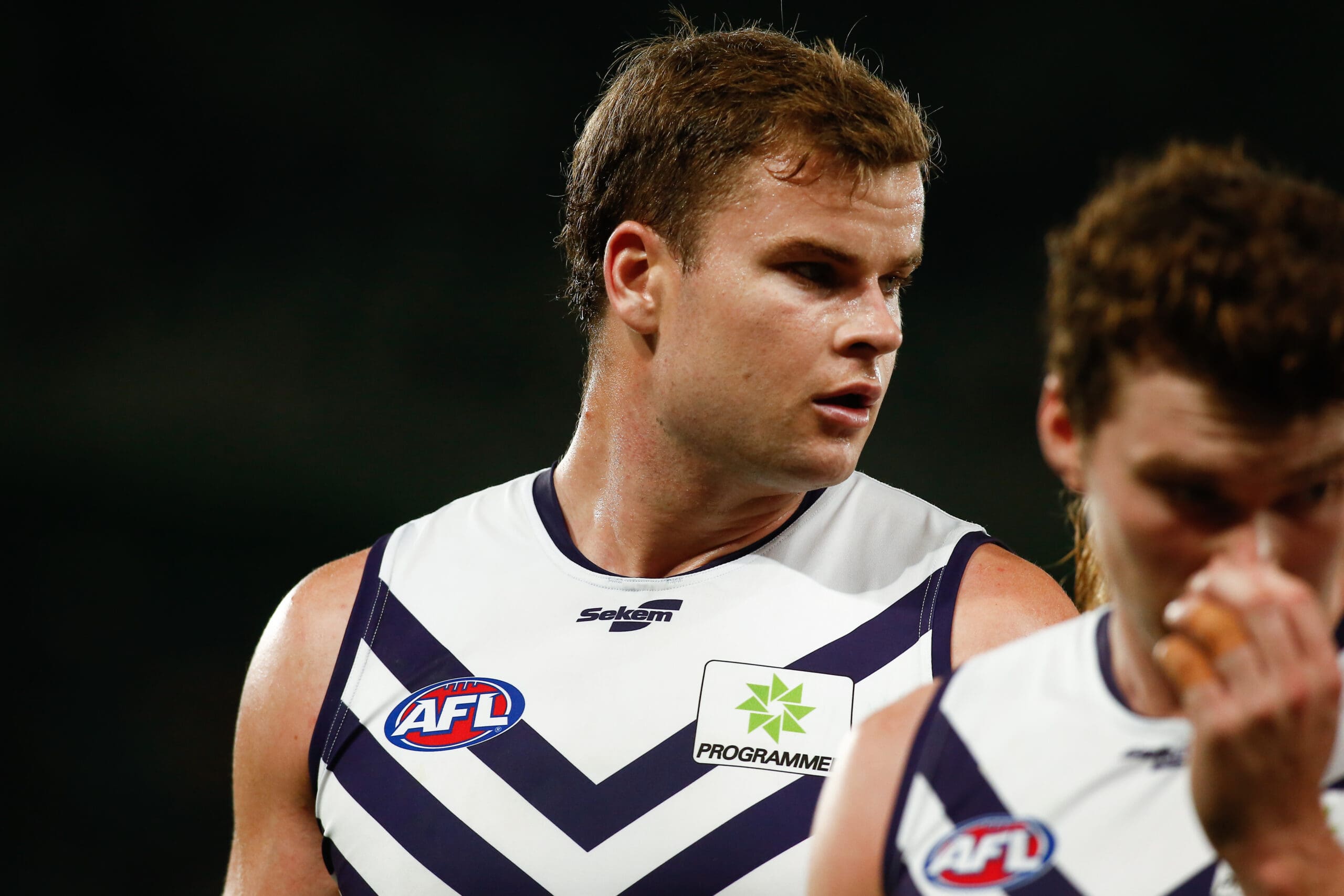 Given the upside of Jackson, and the near All Australian talent of Darcy, the Freo great admits that the club will need the pair to work in the long term.
"It would be really unfair on Darcy if he isn't in the ruck for at least 65 percent of the time," concluded Haselby.
"Jackson hasn't proven anything really in the AFL. He played a great quarter in a Grand Final, but all of last year, if we're being brutally honest, it was just average football from him.
"We expect him to improve and there is some massive upside with Luke Jackson, but I think you've just got to settle down and say 'mate, we need you as a forward right now, then go into the midfield at certain stages when Darcy needs a break.'"
The Dockers sit 13th on the ladder with a huge clash against arch-rivals West Coast on the Round 3 horizon.