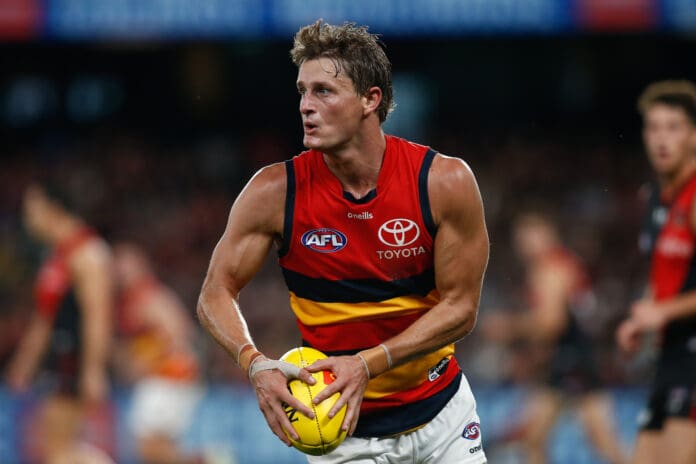 Adelaide have detailed their reasoning behind dropping star midfielder Matt Crouch from their side to face Carlton in Round 8.
Crouch has played all seven matches to start the season following an entire year on the sidelines due to injury, with the 27-year-old seemingly back to his best in not having recorded less than 24 disposals this year.
While his accumulation numbers have ranked Crouch above average to start the season, the Crows haven't been impressed with his overall impact on the game.
Adelaide assistant Mick Godden told SEN SA that Crouch hasn't been able to punish the opposition, an aspect of his game that Crouch "is working hard on".
"He's been out for a while, but he got back into the side, and played some solid footy," Godden said.
"He hasn't got the penetration. He's not punishing the opposition enough, and he knows that, and is working hard on that.
"He's probably second guessing himself under the heat of the game. He's just got to get his confidence back.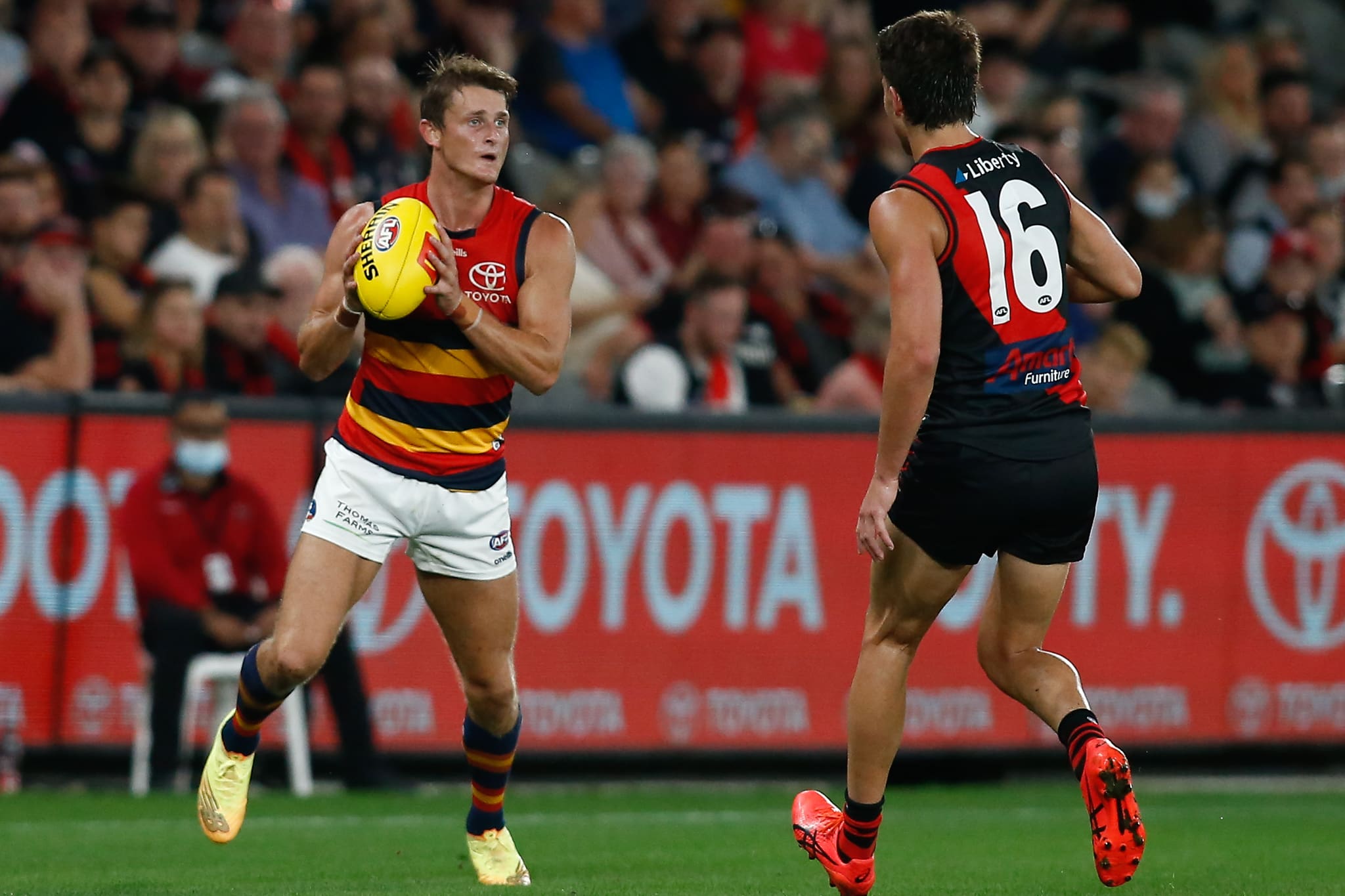 "It's like a lot of players that face these challenges, but he'll embrace it - he'll come back."
Crouch was one of three outs for the Crows' Round 8 planning, with Brodie Smith and Ned McHenry both sidelined with concussion, making way for Mitchell Hinge and Will Hammill.
Having not been named as an emergency, Crouch will line up for the Crows' reserves on Saturday as they face West Adelaide at Hisense Arena before potentially returning to Matthew Nicks' side for their Round 9 clash with Brisbane.