Clubs have looked to bolster height this season as the return of a two-ruck tandem has been applied to most lineups in 2021, seeing a preliminary ruck option and a part-time pinch-hitter look share the workload.
This tactic has seen several sides flourish with their duet of behemoth's aiding a club's premiership tilt, with no example greater than the partnership of Max Gawn and Luke Jackson at Melbourne.
Despite already carrying the weight as the league's best ruckman, Gawn's campaign has been assisted by the emergence of the Rising Star hopeful in Jackson, with the pair splitting their time in the engine room and down forward.
Another example is that of the Bulldogs, another premiership contender that has seen their flag credentials aided by their ruck rotation in Tim English and Stefan Martin.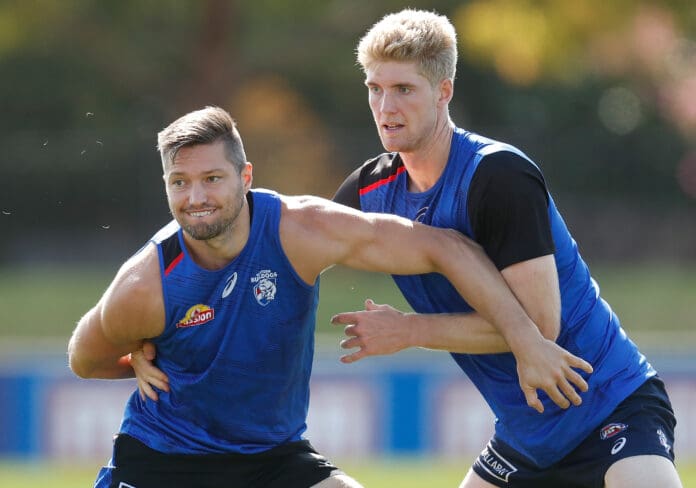 Albeit plagued by injury, when the duo have partnered up the Bulldogs have amassed a record of 5-1.
Similar can be said for St Kilda's dynamic duo of Paddy Ryder and Rowan Marshall, with the Saints managing a record of 14 wins and seven losses in games the pair have played together since the former's arrival ahead of last season.
St Kilda have won just six games from their 19 matches without the both Ryder and Marshall named.
If the aforementioned partnerships aren't proof demand for talls is likely to be high, cast your eyes to this year's Mid-Season Draft.
The count saw four ruckman among the top seven selections, while a grand total of seven ruckmen were recruited on the night.
The Mid-Season Ruck Draft

— Damo (@DamoSC) June 2, 2021
While clubs are set to bide their time with these project players, any hope of being able to add ready-made formidable talent looks bleak.
Across the league, most sides have looked to lock up their talls for at least the 2022 season, leaving any who hoped to poach experienced rival rucks within their peak with a near-futile journey in hoping to do so.
A look at the out-of-contract ruck list will leave you with little to write home about, with a majority of the small crop unlikely to have immediate ramifications on premiership credentials.
With Ryder being offered a new one-year deal by the Saints, the pool of veteran talls leaves you with the likes of Shane Mumford, Callum Sinclair, Tom Campbell, Mason Cox and Rhys Stanley as currently unsigned candidates.
Stanley, who firms as the leading name among the list, currently calls Kardinia Park home, with the Cats perhaps already the club most eager to add to their ruck stocks.
RHYS STANLEY
Ruck
Geelong

2021 SEASON AVG

20.6
Hitouts

3.9
Marks

14.8
Disposals
Looking at the younger batch of ruckman currently yet to recommit, and the pool skews almost too inexperienced to suggest immediate impact can be made.
Collingwood's Max Lynch, giant Giant Matt Flynn and Richmond duo Mabior Chol and Callum Coleman-Jones are seen as the only other notable ruckman on offer.
The Tigers' promising duo would aid any club looking to turn its solo ruck stand into a two-piece punch, but those after a first-string ruckman are likely to look elsewhere.
The quartet collectively record a total of 53 games between them, with a great portion coming from Chol, who has 30 matches to his name.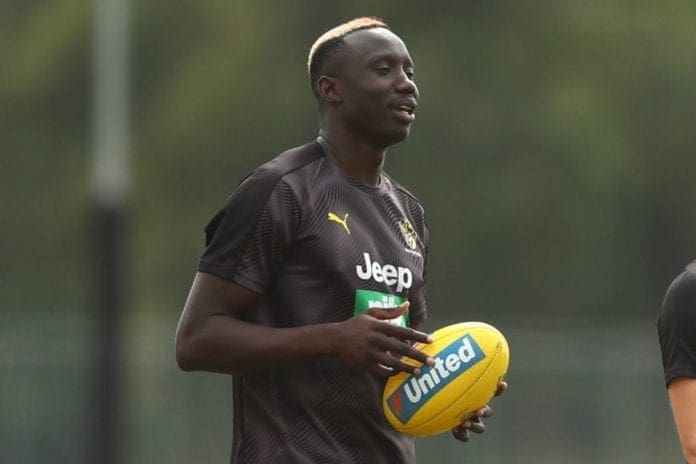 And that's where the list stops short. With current trade and free agency options in the ruck crop currently between untapped potential and seasoned veterans.
For those already within a premiership window or others who are looking to break the glass next year, these are the available options should there be a ruck-sized hole in your squad.
Perhaps best is to look within you own four walls or to the draft, with contracted talls likely to be hard to come by this off-season.