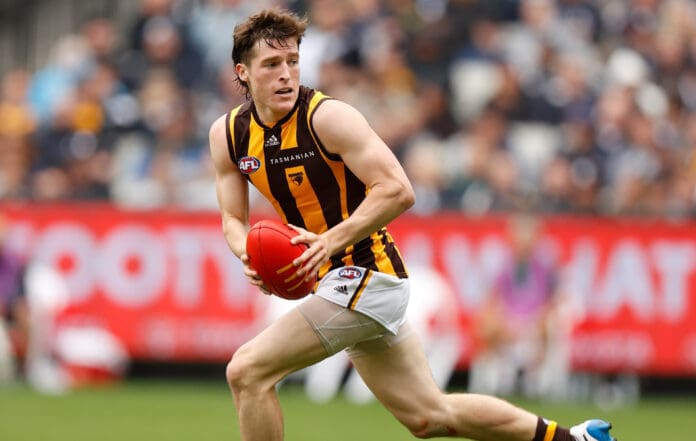 Hawthorn veteran Luke Breust and dynamic defender Changkuoth Jiath are in line for a return to AFL action, as 2022 draftee Cameron Mackenzie continues to push his case in the VFL.
Both Breust and Jiath have struggled to complete training over the season and were managed for Round 8's clash against Fremantle.
Hawks Coach Sam Mitchell is optimistic the weekend off has helped the pair bounce back into fitness.
"Both of those guys certainly looked better today," Mitchell said.
"They haven't been able to train up until Thursday or Friday for the last three or four weeks... they were both bouncing around today.
"Being able to get two training sessions in a week is really important, particularly for 'CJ' as a younger player. Luke can get away with one for a bit longer. They will both come into the side and give us a bit of vibrancy that we need."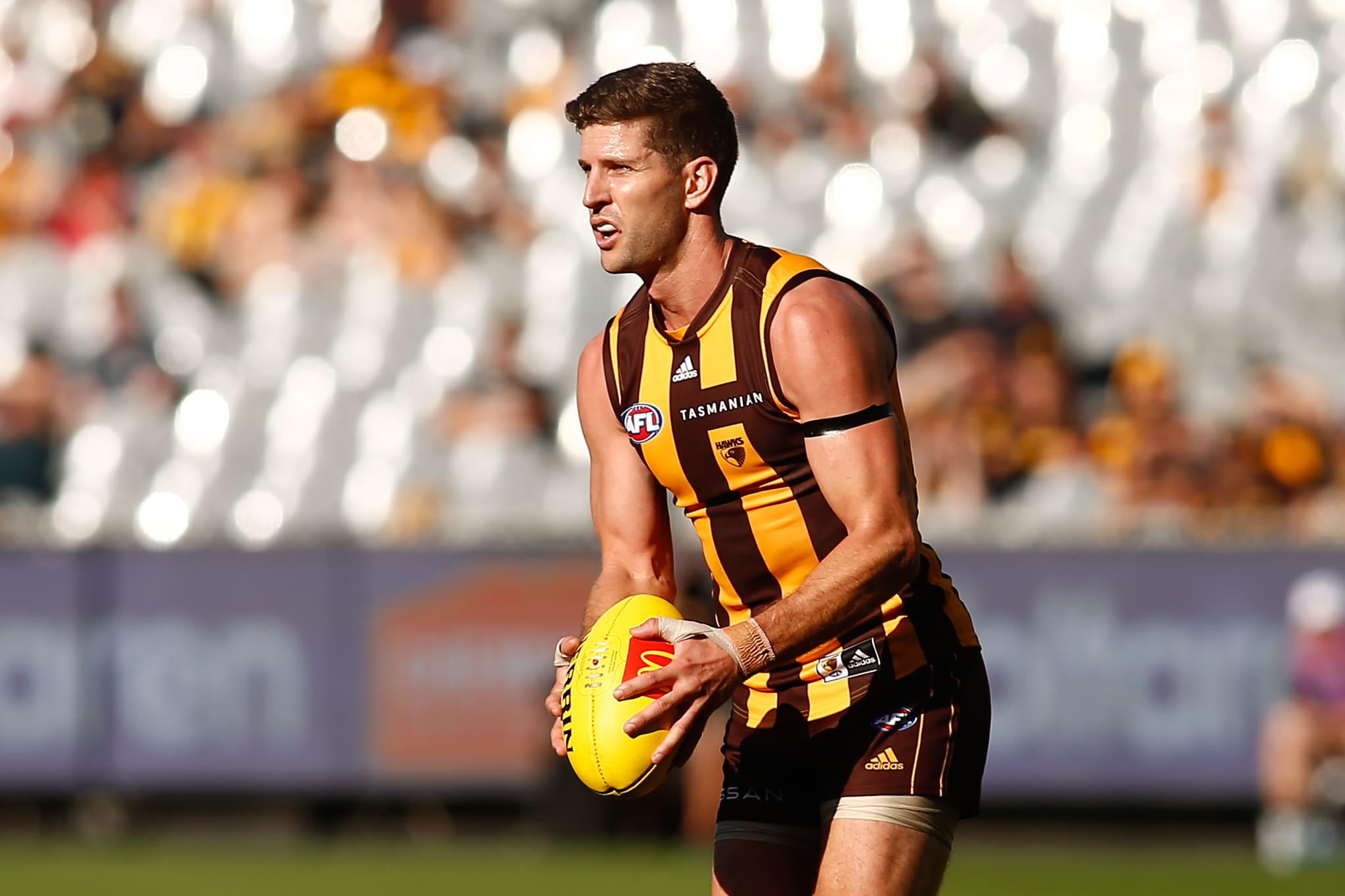 While two Hawks have made progress on Tuesday training, 19-year-old midfielder Josh Ward has experienced foot pain.
The second-year player is set to miss at least a week.
The Hawks will take on an in-form Melbourne Demons unit at the MCG on Saturday, but a first-year player could find his way back into the squad.
MacKenzie has been a standout for Hawthorn at the start of the season, playing through the first six games of the season before being dropped in Round 7.
Despite being dropped, the 19-year-old midfielder has produced two blistering 30-disposal games in the past fortnight, which has caught the eye of Mitchell.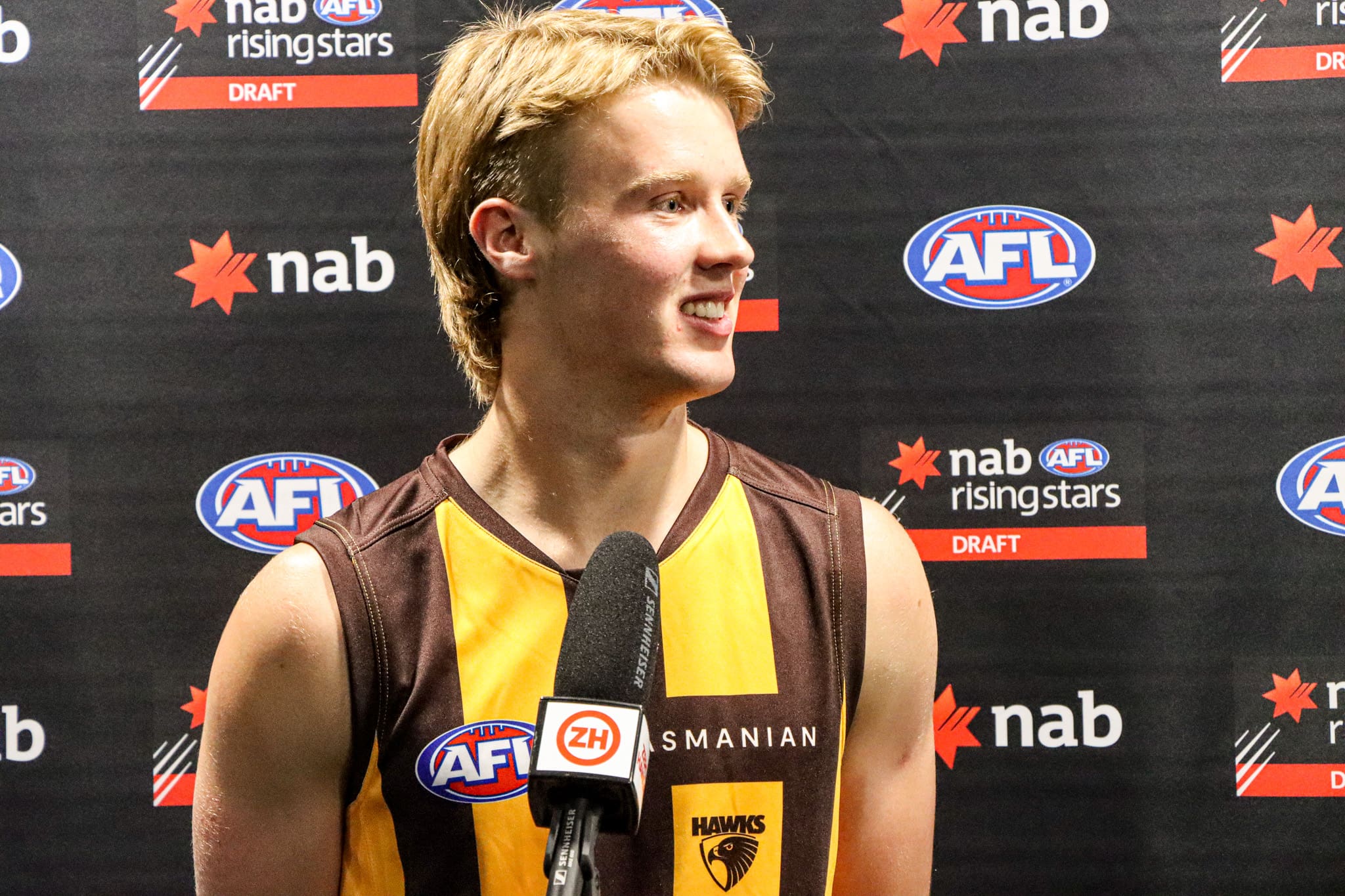 "He's had a fantastic start to his career already," Mitchell began.
"There is two ways to handle that as an early draft pick who gets dropped: one is to go into your shell and feel embarrassed and not be able to handle that situation, the other is to go back two weeks in a row now and play AFL standard football in the VFL,
"That's quite a difficult thing to do. He got tagged in his second game of VFL footy, so that's a fantastic feather in his cap. What we do with selection coming up is unknown yet, but he is certainly in the bracket."
Second-year forward Jai Serong is likely to return for Box Hill after being diagnosed with pericarditis, while Emerson Jeka could spend a month on the sidelines with hamstring troubles.