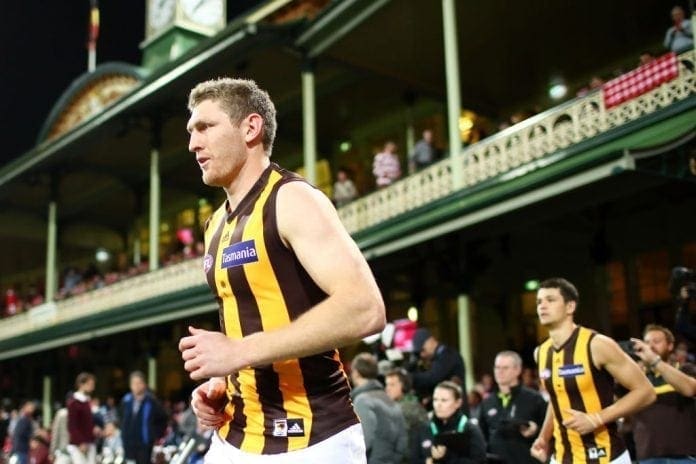 Hawthorn skipper Ben McEvoy is confident the rebuilding club will be revelling in the September action as soon as next season, despite sitting 13th on the ladder this season.
The Hawks have won seven games thus far in 2022 and have won plenty of admirers for their style under first-year coach Sam Mitchell, but the Hawks' milestone man is confident the club will be back in the top eight quicker than most expected.
McEvoy is set to play his 250th game this weekend, 158 of those at the Hawks after an initial six-year, 91 game stint at the Saints, and spoke to SEN Breakfast about the upcoming milestone and finals aspirations on Thursday morning.
"I'm absolutely confident that the capability will be there in 12 months' time to be going into a finals campaign," McEvoy said in response.
"Capability doesn't mean that you've executed well enough to be there.
"I would think the year after that certainly the capability should be there for top four or certainly looking at winning finals.
"I don't have a crystal ball … but I think the capability isn't far away, but whether as a club we can nail that execution, we'll just have to wait and see."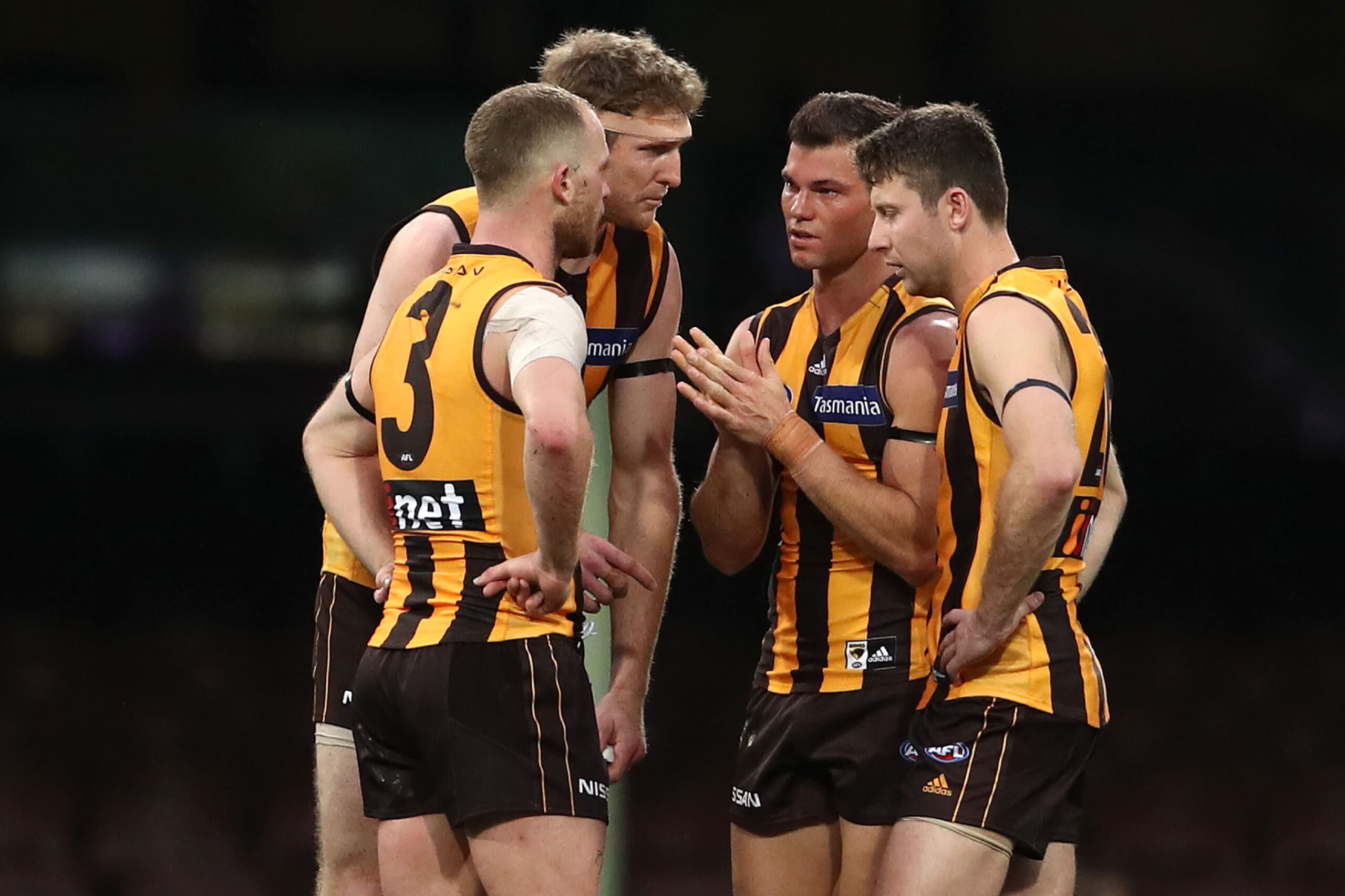 While the skipper is set to celebrate the 250 milestone this weekend, he still remains without a contract for 2023.
The 33-year-old is reportedly yet to make a call on his playing future after playing just five games so far in 2022, with AFL Media's Cal Twomey reporting that the veteran was approaching a decision.
"He is still yet to make a call on what he does beyond this year," Twomey said on SEN.
"He's 33 ahead of his 250th game this weekend, he had that neck injury and he's returned in the last month.
"It's getting close to decision time on what he does in 2023, but uncertain at the moment whether he plays on or finishes up.
"The Hawks picked up Max Lynch last year from Collingwood as a ruck option and drafted Max Ramsden as well mid-season.
"I still think they're in the market for another ruckman, so what that says about McEvoy playing on or not is interesting.
"It's a watch this space at the Hawks."
The Hawks will host the Gold Coast Suns at University of Tasmania Stadium on Saturday afternoon, with young gun Dylan Moore also set to celebrate a milestone as he runs out for game number 50.