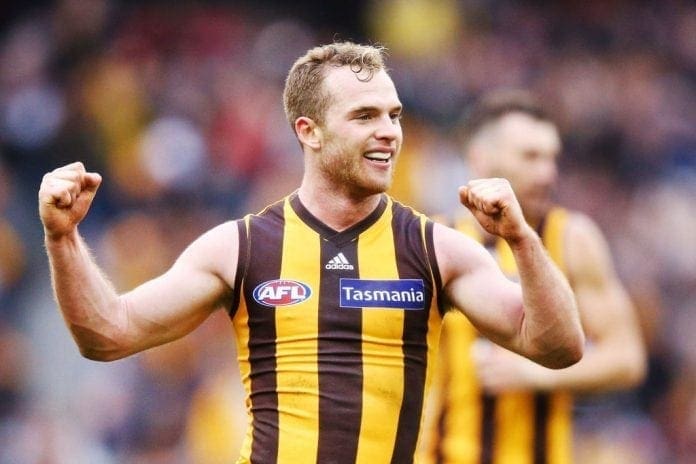 Hawthorn Brownlow Medalist Tom Mitchell is set to return for the Hawks in round one, according to assistant coach Sam Mitchell.
The star midfielder is reportedly moving very well at training as he goes through the final stages of his recovery from a broken leg.
Mitchell missed the 2019 season in its entirety after breaking the tibia and fibula in his left leg during a training session before the commencement of the season.
Mitchell hasn't yet been cleared for full contact, but took part in all the drills during training on Friday before departing about 20 minutes before the end of the session as part of the club medical staff's tailor program to slowly build up his workloads ahead of round one.
"He's certainly looking pretty sharp," Sam Mitchell said on Friday.
"The plan at this point is that he'll be ready to play some time in the pre-season games and be ready for round one.
"He's on track.
"He's had a pretty slow progression over a bit over 12 months now.
"He's in good spirits. He's started to do some match play stuff, but he still dons the blue (non-contact) hat to make sure that no one cannons into him too much.
"He's started to be the normal Tommy that we're used to."