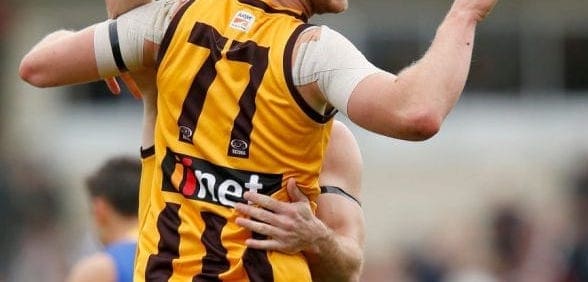 Box Hill forward Vincent Adduci has been handed a pre-season training invitation to work under Hawthorn senior coach Sam Mitchell this summer as he eyes the chance of landing an AFL list spot.
Adduci is rated as a livewire among the Hawks' reserves, with the 23-year-old having impressed under Mitchell's tenure last season.
His now-former VFL coach was appointed as the leading man in Alistair Clarkson's place last year ahead, and Adduci's previous partnership with Mitchell in the second-tier is sure to bode well for his chances of securing a list spot with Hawthorn.
The club confirmed on Wednesday that Adduci will take part in the Hawks' pre-season training regime throughout the Pre-Season Supplemental Selection Period, which will close on March 9.
Adduci has been on Box Hill's list for five years, having made his debut with the VFL club in 2017.
The Hawks small forward booted 13 goals in a COVID-interrupted campaign last year, including a five-goal haul against Cartlon's reserves.
Adduci also recorded a season-high 22 disposals in the Hawks' 84-point win over the Blues in Round 6, while amassing a season average of 17.4 possession per game.
Hawthorn currently have just one list vacancy for 2022, with Adduci the only player currently training with the club in hope of landing the spot.